You know those times you discover plans for a pretty damn perfect film that was never made? Thanks (or curses) to the trending Twitter hashtag #ShareYourRejections, we now know how close we came to having a Michelle Pfeiffer Catwoman spinoff film from her role in Batman Returns.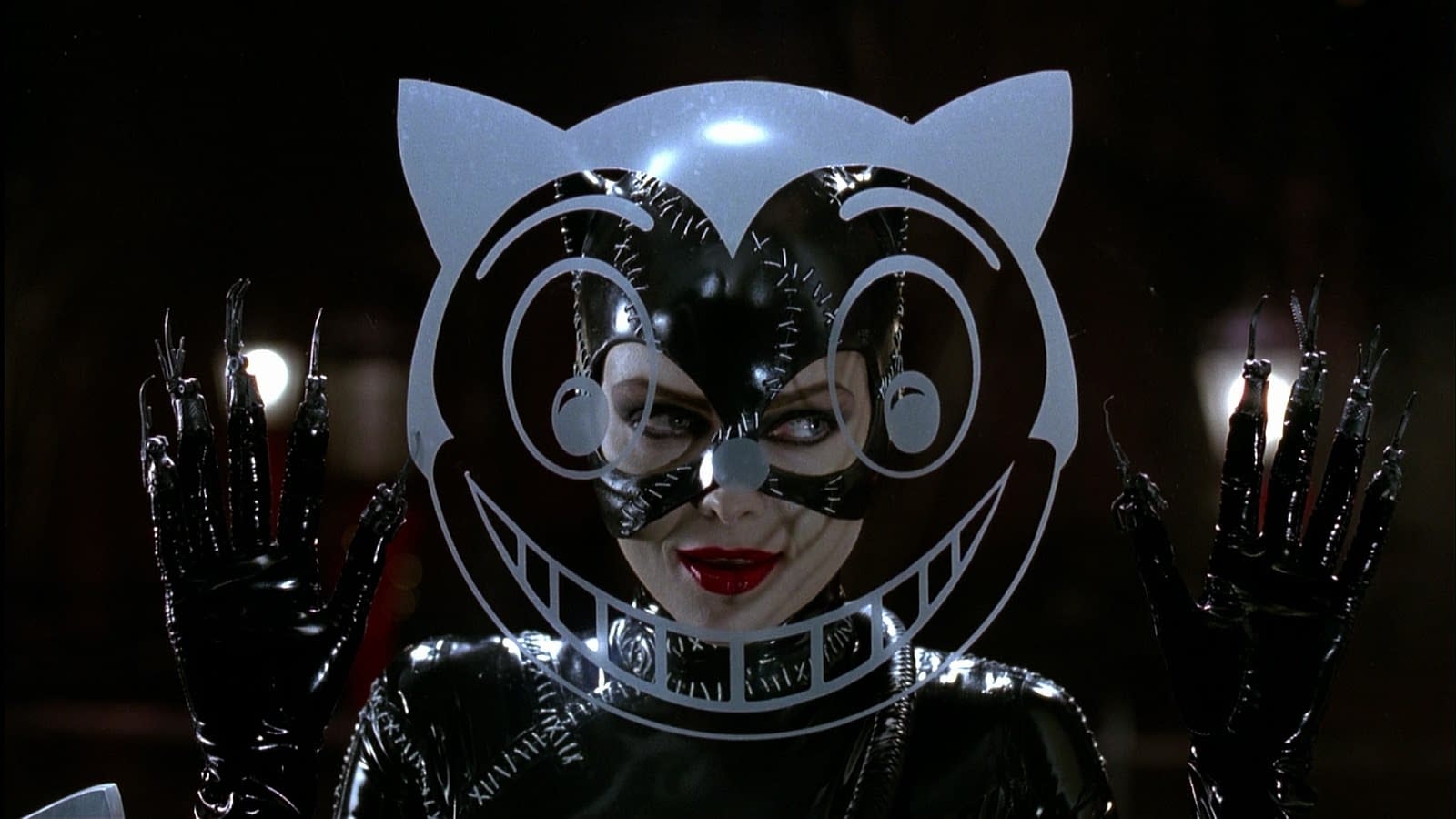 Screenwriter John August revealed his rejections from Warner Bros., one of which being a pretty well developed film pitch for a Selena Kyle solo film starring Pfeiffer, which was turned down.
Catwoman at Warners in 1998. Sequel with Michelle Pfeiffer returning. Producer excited. After pitch, exec insisted it needed to be Sarah Michelle Gellar and involve hair-washing scene, then showed me Matrix trailer. #ShareYourRejections

— John August (@johnaugust) August 16, 2018
August continued, sharing his pitch for the project:
UPDATE: I found my old pitch and I actually still love it. Dated January 13, 1999. Also, I used to be a double-spacer. pic.twitter.com/mMngeQ2XCt

— John August (@johnaugust) August 16, 2018
A few more paragraphs. #catwoman #shareyourejections pic.twitter.com/Q0gG8CjfMX

— John August (@johnaugust) August 16, 2018
Last chunk for now. This would be about page 10 of the script, had I written it. #catwoman #ShareYourRejections pic.twitter.com/Nfq0Czj8Go

— John August (@johnaugust) August 16, 2018
One more bite. Keep in mind, these were just my own notes for the pitch, thus the many typos (incl "Selena"). These would and should *never* be left behind. #catwoman #ShareYouRejections pic.twitter.com/rCHziIteOK

— John August (@johnaugust) August 17, 2018
Many commenters on the thread pointed out that Sarah Michelle Gellar did end up doing a "hair washing" scene in The Grudge, so maybe that part lived on.
Considering how magnetic Pfeiffer's performance was in Ant-Man and The Wasp, we're kind of wishing this idea was revisited NOW, because how great would it be to see her as an older, wiser (and on her last life, remember the whole "one life left" line?) Ms. Kyle showing up to mess with Bruce?
Anyhow, the hashtag is well worth perusing.
Enjoyed this article? Share it!