What we Learned From James Gunn After the GOTGV2 Viewing Party
After the immensely popular Guardians of the Galaxy viewing party mere weeks ago, James Gunn graced our lives again with another viewing party, this time for Guardians of the Galaxy Vol. 2. Gunn gave us some excellent insight into the popular follow-up.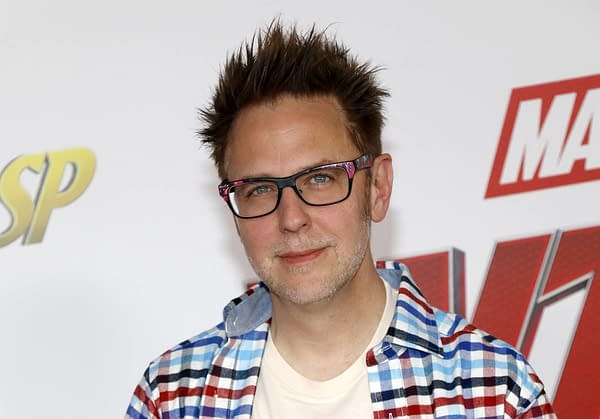 Also interesting, though likely just a coincidence, Walt Disney's fondest childhood memories take place in Missouri. Main Street USA in Disneyland was based on Marceline, Missouri, which would inspire Disney for the rest of his life.
Gunn clued us into what kind of space creatures we saw in the big opening fight scene of the movie. The space creatures are some of my personal favorites in the Guardians movies. I love how creative and scary they are.
The costumes and opulence in the production design always reminded me of pulp space operas. It's nice to know that one of the best camp movies to come out of the '80s was an inspiration. The fight between Gamora and Nebula later on in the film was also inspired by the North by Northwest crop-dusting scene. It's little homages like these that make me appreciate Gunn more as a director.
Gunn went above in this follow up, adding several layers to his already complex characters. He made all of them — including the aliens — tragically human and real. My personal favorite character development in this movie belongs to Nebula, who only wanted a sister. As a sister, I feel this on a personal level.
The significant relationship in this movie is obviously Ego and Quill. Gunn wrote Ego to be a manipulative jerk, which we knew. But he used Quill's love of pop shape his own ego, when, in fact, Ego just wants to use Quill for his powers. Of course, this movie is dripping in 70's and 80's pop culture references. And while the ego's throughout the whole film are apparent, Gunn hinted that some of it could have been a bit autobiographical thanks to the success of Volume 1. Given the ending, though, things turned out alright for the most part. Gunn would go on to tell readers that the Guardians were to only have a cameo in Avengers 3, but after the screenplay was done, he knew they were destined for more. We even learned that Gunn gets starstruck like the rest of us. Working with his childhood heroes — Kurt Russell and Sylvester Stallone — was overwhelming but likely really awesome. He also clued us in that Russell would call Star-Lord Star Wars repeatedly in the scene where Ego and Quill are talking in the forest.
Gunn even asked some pressing questions. Questions we will be pondering for years.
We also learned how much of Gunn's own family were in here. From his niece making a cameo to dedicating the movie to this parents, this movie was chock full of love. The care and devotion Gunn put into this follow up are beautiful and yet so sad. Here's hoping that Gunn does another watch party with another one of his movies soon. These have been a ton of fun! You can check out his twitter feed for more insight.