We May Still Get a Willow Sequel, Ron Howard Says
It's not uncommon for filmmakers to be asked about previous work (and upcoming projects) when doing press junkets for current releases, as made apparent by some questions Ron Howard was asked during the Solo: A Star Wars Story media day.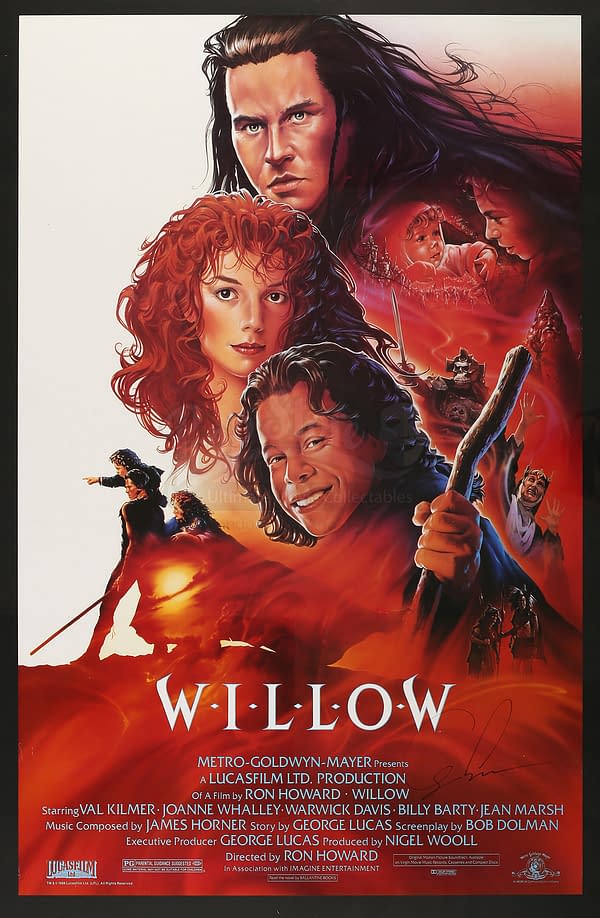 Specifically, a question was asked about a not-so-much-beloved-classic 1988 film Willow. The high fantasy film was directed by Howard, starred Val Kilmer, was produced by George Lucas, and was advertised as a big giant high fantasy epic that would possibly reinvent the genre. Needless to say, that's not what happened, and the film has sort of sat on the back shelf of '80s fantasy titles.
In an interview with ComicBook.com, Howard revealed that during the production on Solo, he gave a lot of thought to revisiting the world of Willow and Elora Danan:
"I don't want to give away too much, but there is a little talk of Willow. We wouldn't call it Willow 2, I think it would focus a lot on Elora Danan, although Willow [Warwick Davis] would have to be significantly involved.

I thought about that movie a lot as I was working on Solo because there are certain scenes, especially around some of the Madmartigan stuff, was reminiscent of a character with that kind of swagger and bravado. And also some of the humor around some of the action in Willow was something I inspired to get into Solo."
This may be the most anyone has spoken about the movie since the film came out, not gonna lie. And in the current climate of visiting properties (both successful and not) for sequels and reboots, this idea doesn't seem half bad.