Oh, what a time to be alive. We're exactly one year away from the release of Wonder Woman 1984, and director Patty Jenkins has decided to grace us all with the first official campaign image for the movie. Here you go, folks- and you may want to put some sunglasses on: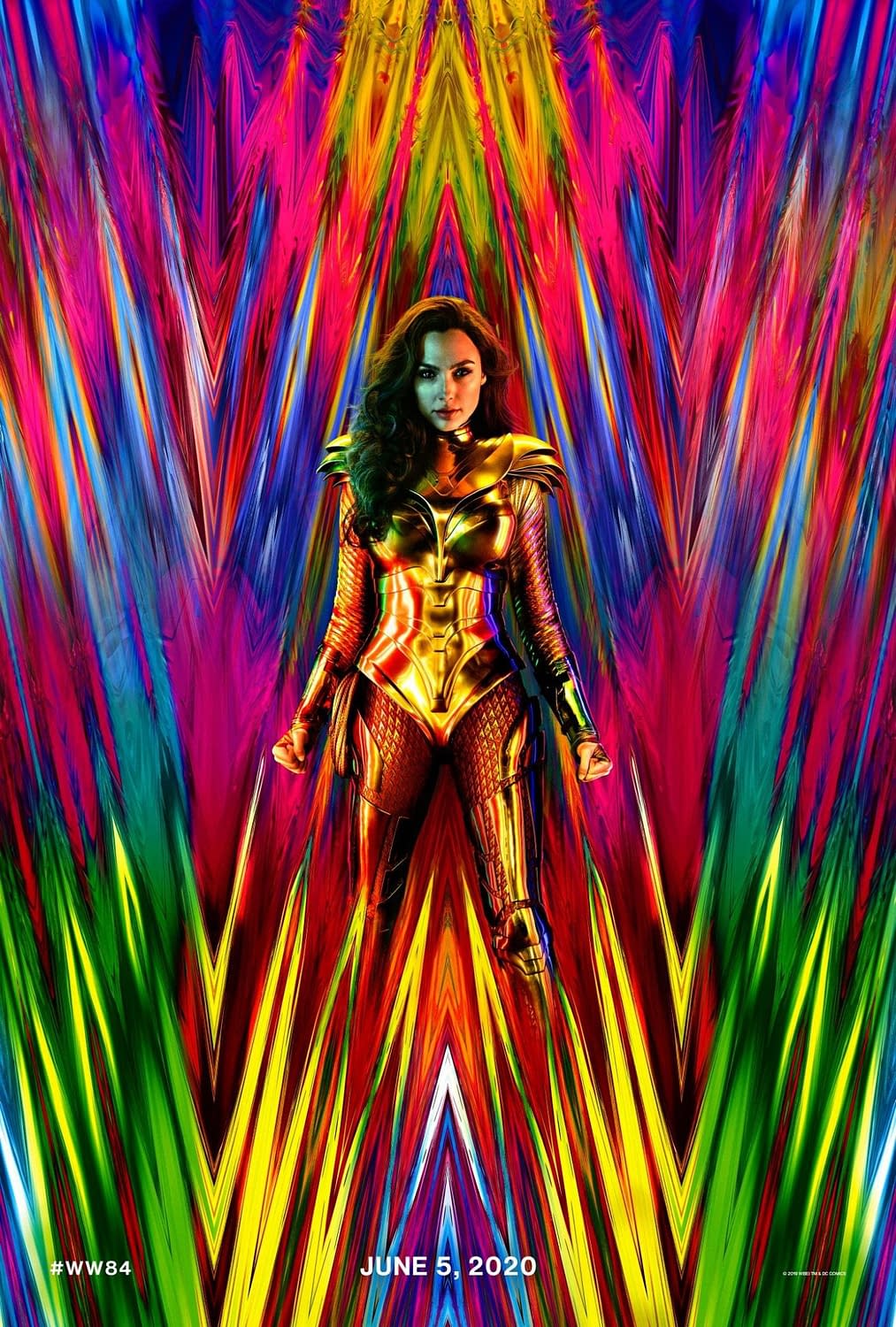 Diana Prince (Gal Gadot) is looking pretty fierce in that get-up, which is probably only coincidentally solid gold. One of the top rated dance series of the early 1980's was called Solid Gold… she would fit right in.
The image was shared directly from Jenkins' Twitter account, where she took the opportunity to kick off the official publicity campaign for the movie, which will be released in 2020.
By now you've heard: WB isn't going to Hall H this year. We're so sad to miss you there! And waiting until Dec. to start our official #WW84 campaign in full– But the truth is… we can just… barely… wait…
Wonder Woman 1984 is the follow up to the 2017 blockbuster, Wonder Woman, also directed by Jenkins. Gal Gadot will be returning as Diana Prince, the Amazonian warrior who crusades to keep the peace between nations. Chris Pine will also be returning as Steve Trevor, alongside Pedro Pascal and Kristen Wiig, who will be playing Wonder Woman's arch-rival, Cheetah.
The first Wonder Woman movie made over $821 million in international box-office sales, with a budget of $150 million. Jenkins was widely praised for injecting some much needed levity and heart into the DC Cinematic Universe films, which up to that point had been dominated by the heavy brooding and dour mood of Zach Snyder's films.
Wonder Woman 1984 is set for release by Warner Bros on June 5th, 2020, and will also feature Diana Prince coming into conflict with the Soviet Union during the height of the Cold War. She will also find herself facing off against a formidable foe in the form of the Cheetah (Wiig).
Enjoyed this article? Share it!