X-Men: Simon Kinberg Planned Gambit, Mr. Sinister in Apocalypse
If there's one benefit to the quarantine, it's the hosted watch parties. Writer Simon Kinberg joined IGN's viewing of X-Men: Days of Future Past (2014). While he provided the screenplay, the story was co-written by Jane Goldman and Matthew Vaughn. Directed by Bryan Singer, the film bridged the 2000 X-Men, and First Class casts together. Arguably the most revered of the FOX X-Men films, the team is in a race against time to save the earth from an apocalyptic future where artificial intelligence known as the sentinels culled most of mutant-kind only to later turn on their human creators. Wolverine (Hugh Jackman) travels back in time to the 1970s to stop the sentinel program from full implementation. Since Days of Future Past, Kinberg co-wrote the remaining First Class films in Apocalypse (2016) and Dark Phoneix (2019). Prior to Disney's acquisition of 20th Century Fox, he had additional plans involving Gambit and Mr. Sinister.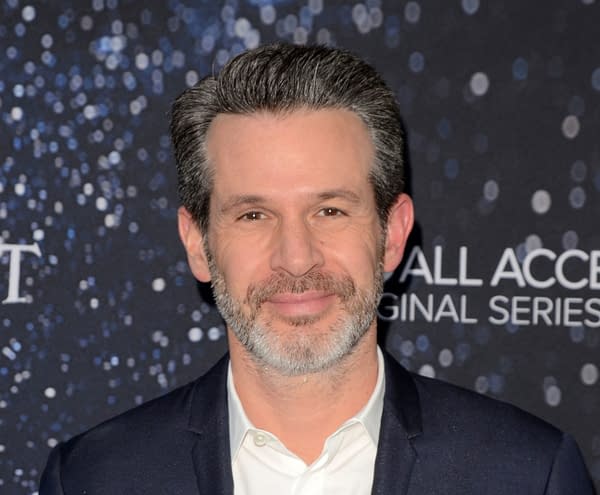 "We had a tease of it at the end of Apocalypse," Kinberg said. "The Essex Corp is something that you see in a tag at the end of Apocalypse. We had talked about doing something with him, and I won't get into the specifics of it since it's no longer a 20th Century Fox property, and now it's part of the MCU. I have no idea what the plan is. But Mister Sinister was going to be part of the Gambit movie starring Channing Tatum." Obviously, Gambit never panned out with Tatum bowing out, and Disney has no immediate plans for the X-Men to integrate into the Marvel Cinematic Universe with Phase IV underway. Kinberg also admitted they never cast Sinister. Before the planned Tatum film, Taylor Kitsch played Gambit in the critically-panned X-Men Origins: Wolverine (2009). Will we see a new incarnation of Gambit and/or finally see a live-action version of Mr. Sinister when the X-Men are finally introduced in the MCU? You can see the watch party below.