X-Men: Simon Kinberg Wants to Revisit Phoenix with Famke Janssen
Simon Kinberg wants another crack at Phoenix despite two previous adaptations in X-Men: The Last Stand (2006) and Dark Phoenix (2019). During the IGN-hosted watch party for Days of Future Past (2014) which he also co-wrote, Kinberg believes he can deliver the Dark Phoenix saga that is more faithful to the original Chris Claremont and John Byrne story with original Jean Grey actress Famke Jenssen, who played the role in the original X-Men trilogy. Neither The Last Stand and Dark Phoenix involved any of the major elements of its comic counterpart with the Hellfire Club, Lilandra, and the Shi'ar Imperial Guard. The Last Stand had the Phoenix as a power Jean always had, but kept in suppression from Charles Xavier (Patrick Stewart). Dark Phoenix did at least take the X-Men into space where the saga took place, and Jean (Sophie Turner) became hit with cosmic powers that integrated and enhanced her telekinetic powers. Unfortunately, both films primarily took place on earth. Kinberg looks to try to fix that with Marvel Studios' blessing should they allow him access to the franchise again.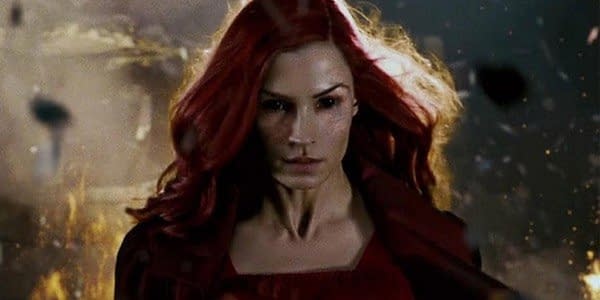 "It's possible that… in the alternate universe… because it would've been about ten, fifteen years since The Last Stand, you could do Dark Phoenix with Famke," Kinberg said. "And you could do it with the Hellfire Club, and you could do it I think with the screen time it necessitates because it's such a complex storyline. You'd probably want a two-part movie: you'd want to bring the Hellfire Club in; you'd want it to be truly intergalactic; you'd want to bring in Lilandra; you'd want to really tell it that way. And I think you'd need at least one bridge movie this [Days of Future Past] and the beginning of that [Dark Phoenix]. But the maturity of those actors and the history that goes back would've been 25 years – at this point. 20 years since X1 – could've been really interesting."
Spider-Man: Far From Home introduced the idea of the multi-verse concept, many suspect that would be a way to introduce the X-Men characters since mutants didn't become Marvel Cinematic Universe canon until Disney acquired Fox. Their existence can be explained through another earth. Kinberg also believes rather than rushing the story as they did in The Last Stand and Dark Phoenix, the latest incarnation can span two films to allow Lilanrdra and the Hellfire Club to develop properly. Sure, it's wishful thinking, but with Disney and Marvel Studios, the third time could be the charm since the original interpretation from the comic was never tried.