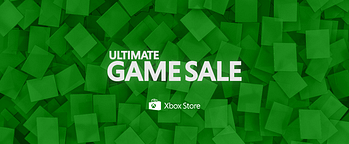 While Steam is famous for its sales, the console market's infrastructure has never really supported those kinds savings. There is the odd 10% or 20% deal, but nothing to really set your wallet on fire.
The current promotion on the Xbox Store is a huge step in the right direction though. The Ultimate Game Sale is now live and it's offering some huge deals with some at 80% off, as well as major titles having significant discounts. Call of Duty: Advanced Warefare, Alien Isolation (60% off!) and Destiny all feature, so if you are an Xbox owner looking for new games, now might be the time to invest.
The total list of discounts across the Xbox One and Xbox 360 comes from studio face, MajorNelson so thanks to his blog for the full embed.
Xbox One
Please note: prices and availability are subject to change and may vary by region.
Xbox 360
Enjoyed this article? Share it!