Zombies Vs Robots To Inherit The Earth And A Director To Boot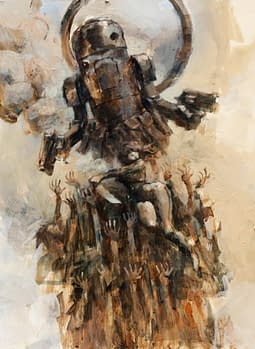 IDW's Zombies Vs Robots series has snagged a director… though it's getting a different title. Now called Inherit The Earth, the film will be directed by Andrew Adamson (Chronicles of Narnia) from a script by Oren Uziel (JT Perry wrote earlier drafts).
Based on the comic by Chris Ryall and Ashley Wood, the story follows a group of robots who protect a young girl, the last human on Earth, from a pack of intelligent zombies.
Adamson started off by directing the first two Shrek films then jumped over to live-action for Chronicles of Narnia: The Lion, The Witch And The Wardrobe. He's more recently directed Mr. Pip with Hugh Laurie.
[Source: Variety]