Posted in: Nerd Food, Pop Culture | Tagged: coca cola, Coca-Cola Creations, Y3000
---
Coca-Cola Creations Unveils New Limited-Edition Y3000 Flavor
Coca-Cola Creations have revealed a new flavor today called Y3000, claiming it to be the first created with the help of AI
---
Coca-Cola Creations unveiled another new limited-time flavor hitting shelves today as you can try the new Y3000 flavor. The company is boasting that this is the first futuristic flavor that has been co-created with human and artificial intelligence working together. Essentially, it's supposed to be a taste of what the year 3000 might be like. We were actually sent a sample ahead of time, and it does indeed taste like a new kind of Coke; we're just not entirely sure what it is yet. It's not bad at all, but we're guessing it will have a few people scratching their heads trying to identify what it could be. We have more info from the team about it below, as it's now available on shelves for you to try it out. And please, tell us int he comments what you think when you try it!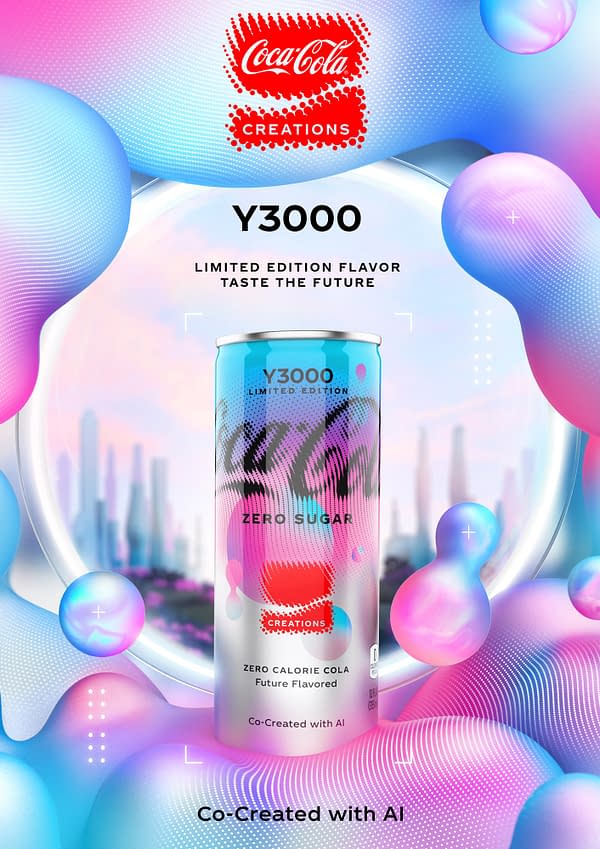 "The unique Creation unlocks a shared experience of Real Magic, offering fans a refreshing taste and a glimpse of what the future could look like through Coca-Cola's new AI-powered experience. By scanning the Coca-Cola Y3000 can, fans will be taken to the Creations Hub where they can use the customized Y3000 AI lens to imagine what the world could look like in the future. Coca-Cola created the Y3000 experience by tapping into human and artificial intelligence to understand how fans envision the future through emotions, aspirations, colors, flavors, and more. Fan's perspectives from around the world, combined with insights gathered from artificial intelligence, helped inspire Coca-Cola to create the unique taste of Y3000."
"The new Creation features a futuristic packaging design including light and optimistic tones, a Coca-Cola Creations logo composed of effervescent bubbles, and the Coca-Cola Spencerian Script with fluid dot clusters that merge to represent the human connections of our future planet. Co-created with artificial intelligence, the design showcases liquid in a morphing, evolving state, communicated through form and color changes that emphasize a positive future. To further bring the Y3000 experience to life, Coca-Cola will also launch a capsule collection in collaboration with AMBUSH, a genre-defying fashion brand founded by designer Yoon Ahn. The limited-edition collection includes apparel and accessories inspired by the future and will be available this fall."
---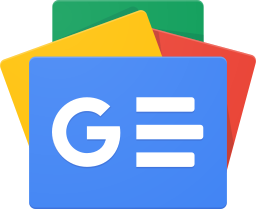 Stay up-to-date and support the site by following Bleeding Cool on Google News today!