Adventure Time Begins Its Final 'Ultimate Adventure' in Cartoon Network Teaser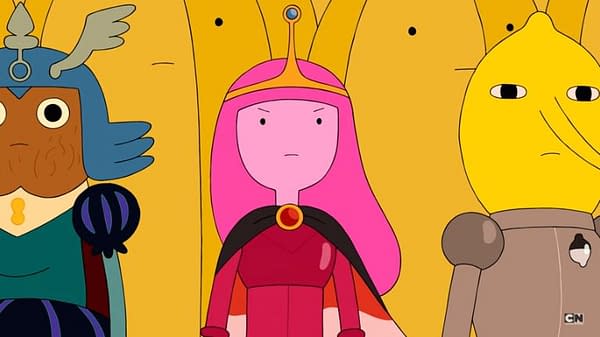 While the Pendleton Ward-created Adventure Time may be set to end its run after eight years and 10 seasons, Finn, Jake, Princess Bubblegum and the rest of the gang aren't going out quietly. Cartoon Network's influential animated series has saved the epic 'The Ultimate Adventure' for last, as we can see from the recently released first teaser trailer for the series finale. Exactly how "epic" are we talking? An adventure so epic that it will determine future of the Land of Ooo.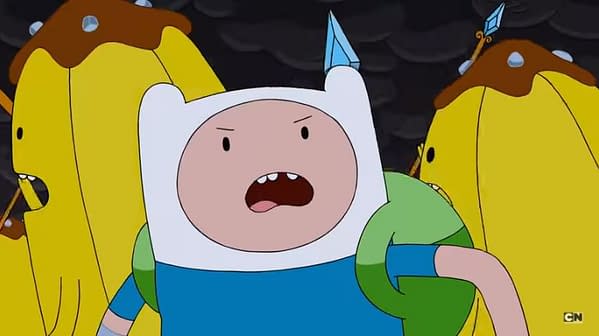 "Adventure Time was a passion project for the people on the crew who poured their heart into the art and stories. We tried to put into every episode something genuine and telling from our lives, and make a show that was personal to us, and that had jokes too! I'm really happy that it connected with an audience for so long. It's a special thing, I think."

– Pendleton Ward
The trailer below focuses on Princess Bubblegum (Hynden Walch) and evil Uncle Gumbald (Fred Melamed), as they gather their armies for one huge, final battle that will determine the fate of their world. The finale will feature favorite characters from throughout the series' entire run.
Adventure Time tells the tales of Finn the Human (Jeremy Shada) and Jake the Dog (John DiMaggio), best friends who have increasingly surreal post-apocalyptic adventures throughout the magical Land of Ooo. Recognized by many for its groundbreaking visual style and ability to seamlessly blend serious topics with unchecked whimsy, Adventure Time has walked away with six Emmy Awards and two BAFTAs, also attracting celebrity guests such as Andy Samberg, Laura Silverman, George Takei and Neil Patrick Harris.
"Adventure Time changed the definition of what a kids' TV series could be, and it's had a resounding impact upon popular culture around the world. Cartoon Network Studios is proud to have brought together this group of brilliant artists and animators who helped make Adventure Time one of the most critically acclaimed TV series of a generation."

– Rob Sorcher, Chief Content Officer, Cartoon Network
Cartoon Network hasn't yet announced an official premiere date for Adventure Time's final block of four original episodes. Based on the network's practice of releasing blocks of four new episodes every three months — with the most recent block released this month — fans should expect 'The Ultimate Adventure' to premiere June 2018.