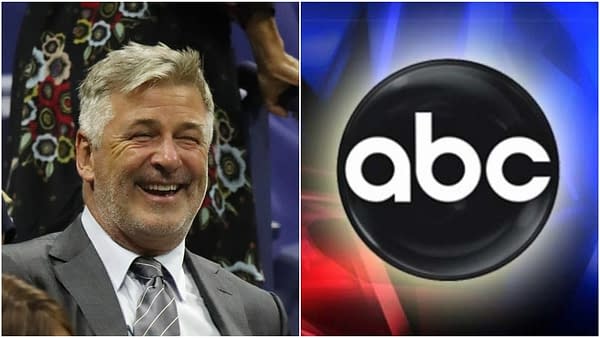 From a "shiny, happy" perspective, the announcement represents another example of television's (broadcast, cable and streaming) appreciation for the art form that is podcasting. From a slightly more "snarky, glaring" perspective, the announcement represents television's continuing efforts to ensure that talk shows remain a safe haven for middle-aged white guys.
Either way won't change the fact that ABC is giving Alec Baldwin his own talk show, set to premiere following the 90th Academy Awards on Sunday, March 4, at 11:35 p.m. ET/10:00 p.m. PT. Based on his radio show and podcast Here's the Thing with Alec Baldwin, the first edition of Sundays with Alec Baldwin will feature guests Jerry Seinfeld (Seinfeld) and Kate McKenna (Saturday Night Live).
"I'm excited about this show and grateful to ABC for taking a chance on me in what is, admittedly, a crowded field. I've enjoyed doing my podcast for WNYC and look forward to the challenge of doing a show on camera." – Alec Baldwin
With eight additional episodes set to air later in 2018, Sundays with Alec Baldwin will feature Baldwin having one-on-one conversations with some of the most interesting and important people from across the pop culture landscape. The show is expected to air in prime time, and is produced by El Dorado Pictures for ABC. Jimmy Kimmel Live!'s Jason Schrift serves as executive producer.
Baldwin continues to host and executive produce ABC's updated version of the game show Match Game, now in its third season. The actor/host's El Dorado Pictures has a two-year first-look deal with ABC Studios.
"Alec's intellect, wit and wealth of life experience afford him a voice and perspective we haven't seen before in this format. When we shot the pilot, we knew immediately we had something special that we couldn't wait to share. We are excited to be working on a series that showcases Alec as one of today's most compelling conversationalists and highlights the type of intimate discussions that he has captured on his podcast for years."

– Channing Dungey, President, ABC Entertainment
Enjoyed this article? Share it!