Archer Deals with Quicksand, Cannibals, and Cocktails in New 'Danger Island' Trailer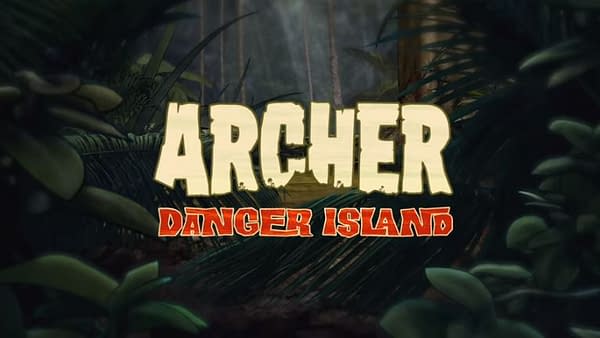 Sterling Archer (H. Jon Benjamin) is about as ready for an island adventure filled with spies and double-dealing as you'd expect Sterling Archer to be… but Krieger as a parrot? That might just be too much even for him to handle. But as we can see from the official trailer for Adam Reed/Matt Thompson's hit animated series Archer: Danger Island — the series' ninth season — that's not even close to being the biggest (or strangest) thing Archer's going to have to deal with this season.
Archer: Danger Island finds Sterling Archer (H. Jon Benjamin) as a semi-functioning alcoholic seaplane pilot — a lush on the lush South Pacific island of Mitimotu. It's 1939, and while the rest of the world is concerned about the looming Second World War, Archer is concerned only with who's buying his next drink. Along with his trusty co-pilot/sidekick Pam (Amber Nash), Archer must navigate quicksand, cannibals, super-intelligent monkeys, poison darts and pirates in this dangerous and mysterious land.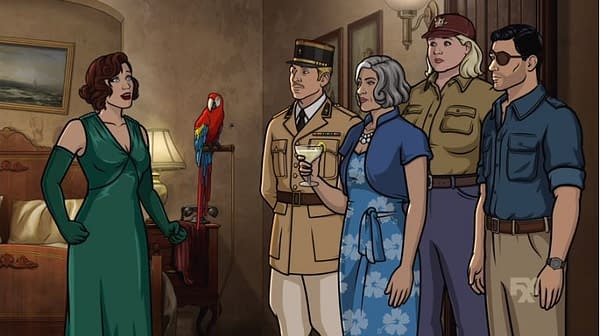 Joining Archer and Pam on this season's adventure are:
● Jessica Walter (Malory) plays Archer's acid-tongued mother and hotel owner/bartender
● Aisha Tyler (Lana) is Princess Lanaluakalani, island royalty and local revolutionary
● Judy Greer (Cheryl) is heiress Charlotte Vandertunt, abandoned after her husband catches her with Archer
● Chris Parnell (Cyril) is Siegbert Fuchsthe, an obvious German spy posing as an English real estate mogul
● Adam Reed (Ray) is the impeccably uniformed French Capitaine Reynaud
● Lucky Yates (Dr. Krieger) serves as Archer's smart-mouthed parrot, Crackers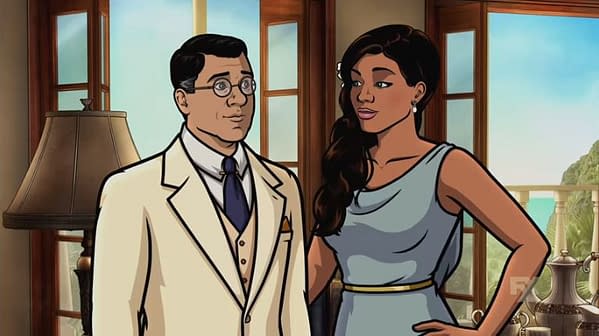 In an interview with SplitSider in March 2017, Thompson discussed the importance of always looking for new ways to tell new stories:
"I think to some degree you can make an argument that it's less challenging. I have a very difficult time telling the same story and the same joke over and over again without it becoming stale. And once you get to an eighth season of a TV show, I just feel there's a precipitous drop-off on people's interest. And I think that's one of the reasons we don't want to keep giving you mission-of-the-week and the same story over and over; we want to allow these characters all to be slightly different but yet the same, and it keeps our interest. When we're interested, we're going to be better storytellers.

How do you do the eighth season of a show when you're not changing your set, when you're not changing your storylines and keep it fresh? I don't know if it's possible. That's one of the reasons we first did the cocaine season in season 5 and we got such joy out of it. We're like, "Okay, hold on a second, nothing really, really changed in that season. Pam was still Pam, Archer was still Archer, but yeah, there were slight shift in things." And that thought, to have a show where you recognize the players and you recognize the personalities, but yet now it's slightly different, it's really cool to me personally. And I hope others enjoy it as much as I do."
FXX premieres Archer: Danger Island on FXX on Wednesday, April 25th at 10 p.m. ET.
Source: Deadline Hollywood