Back to the Future's Christopher Lloyd Joins NBC Sitcom 'Guess Who Died'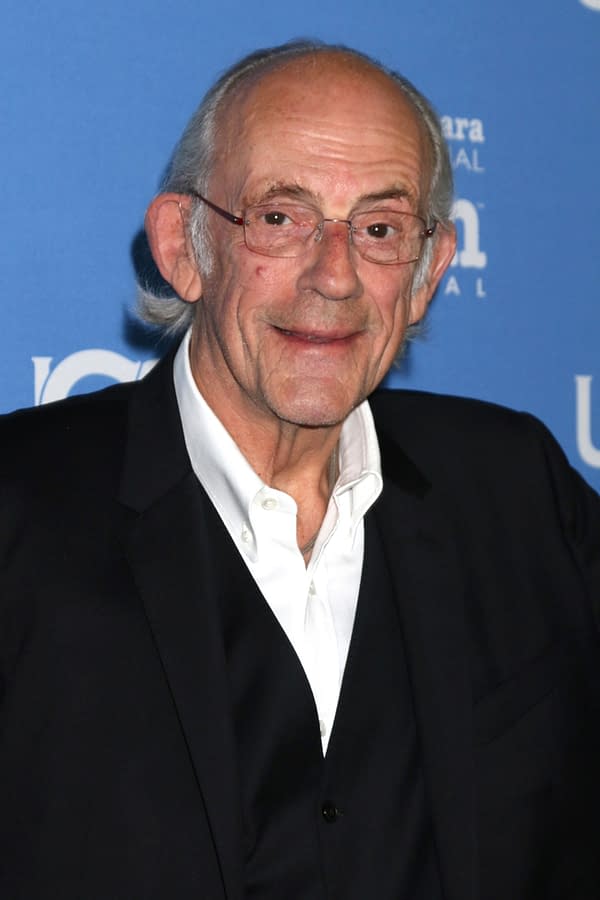 Looks like actor Christopher Lloyd is trading flux capacitors and taxi cabs for warm milk, leg blankets and Murder, She Wrote reruns — the Back to the Future actor is set to join previously announced leads Hector Elizondo (Last Man Standing) and Holland Taylor (Two and a Half Men) in NBC's new comedy pilot Guess Who Died.
The retirement home-set project stems from Norman Lear (All in the Family) and Peter Tolan (Rescue Me); with Lear and Tolan executive producing — via Act III Productions and The Cloudland Company — alongside Lear associate Brent Miller and in conjunction with Sony Pictures Television.
Based on Lear's personal experiences of working into his later years, Guess Who Died is described as "a humorous and inspiring look at the shared joys and challenges we all experience at any stage of life." The comedy is set in the Las Esperanzado Senior Community in Palm Springs. It centers on Murray (Elizondo), a retired music executive who is positive and upbeat with sparkling eyes and a keen, sharp and wonderful sense of humor. After the death of his beloved wife, he realizes he's fallen in love with his sister-in-law, Patricia (Taylor), a former American Airlines flight attendant, who can be a little too proper at times, but she's sharp as a tack and has a great sense of humor.
Guess Who Died also stars Beth Lacke (Work It) as Cybil, Murray's daughter who works as a poetic writing teacher at a community college and visits her parents every day to help with her mom's care; and Adrian Martinez (The Blacklist: Redemption), whose Lopez is a security guard at the main guard gate at the Las Esperanzado.
Though Lloyd's film and television career dates back to the 1970s, he is best known for his role as Dr. Emmet "Doc" Brown in the Back to the Future franchise; and as Reverend Jim Ignatowski in the classic sitcom Taxi. He's also appeared in The Addams Family films, Who Framed Roger Rabbit?, One Flew Over the Cuckoo's Nest and dozens more.