 With a concept unlike anything else currently on their programming schedule, NBC has given a thumbs-up to a pilot from Gotham writer Ken Woodruff's action-drama The Enemy Within. Woodruff will serve as write and also serve as executive producer alongside Vernon Sanders. Universal Television is set as the production studio.
The Enemy Within is described as "a character-driven investigative thriller set in the world of counterintelligence;" with the series set to focus on "former CIA agent Erica Wolfe, the most notorious traitor in modern history and most hated woman in America, who is brought out of a federal supermax prison by the FBI to help stop some of the most dangerous acts of espionage threatening the United States today."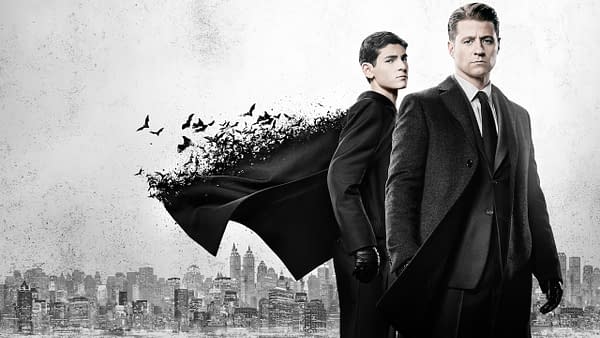 This is far from Woodruff's first foray in television, having served as an executive producer and writer on Fox's Gotham, as well as writer and co-executive producer on CBS's The Mentalist. Sanders is executive producing the pilot through his overall deal at Universal Television.
For the network's part, The Enemy Within marks NBC's fifth pilot order for the 2018-2019 television season; which also includes Gabrielle Union starring in and executive producing a project focused on her character from the Bad Boys films. Apartment complex drama The Village; an untitled medical drama set at New York's Bellevue hospital; and supernatural police drama In Between Lives round out the list.
Written by The Blacklist writers-producers Brandon Margolis and Brandon Sonnier, Union's pilot will focus on Special Agent Syd Burnett, who was first seen in 2003's Bad Boys II helping take down a Miami drug cartel. In the potential series, Burnett would be making a cross-country move from Miami to Los Angeles for a new life. Here's an overview of the pilot:
"Free-spirited former DEA agent Burnett has a fresh start in her new job as an LAPD detective. She's partnered with Nancy McKenna, a working mom who can't help but look at Syd's freedom with some grass-is-greener envy. These two have totally different lifestyles and approaches, but they both are at the top of their fields in this action-packed, character-driven procedural."
Enjoyed this article? Share it!