There are two clear and distinct messages Netflix wants to get across to viewers about Luke Cage (Mike Colter) in the streaming service's date announcement teaser for Marvel's Luke Cage season 2. In fact, let's leave it to Cage himself to make the point: "You can't burn me, you can't blast me, and you definitely can't break me. Wanna test me? Step up. I'm right here." The second message? Marvel's Luke Cage is set to return to the streets of Harlem for Season 2 on June 22nd.
Along with the teaser (which you can see below), Netflix also released some of the first official images from the second season (which you can find throughout this post): Cage surrounded by both friends and enemies; a look at a new and improved Pop's; and (our personal favorite) Misty Knight (Simone Missick) teaming up with Cage to take her bionic arm out for a little exercise.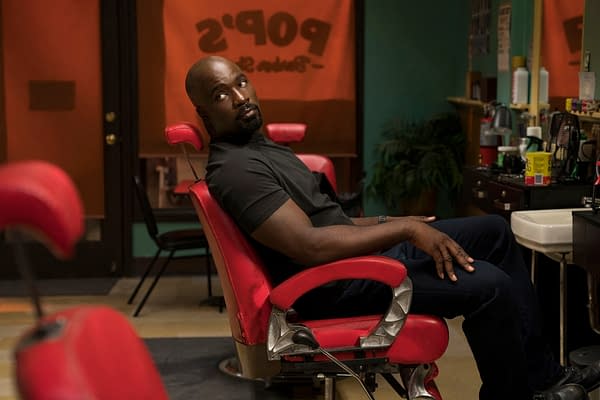 Netflix and Marvel Television are looking to make 2018 a year where we see if there's such thing as too much Marvel television: this month, Jessica Jones Season 2 premieres, with Daredevil expected to premiere Season 3 some time in late 2018 — that means three Marvel series this year. If Daredevil releases before November 17th, that will make four Marvel Television series premiering seasons on the streaming service in less than 12 months (Punisher premiered in November 2017).
Joining Colter and Missick on Marvel's Luke Cage for the second season are Alfre Woodard (Mariah Dillard), Theo Rossi (Hernan "Shades" Alvarez), Mustafa Shakir (John McIver), Gabrielle Dennis (Tilda Johnson), and Rosario Dawson (Claire Temple). Cheo Hodari Coker serves as series showrunner; with Jim Chory and Jeph Loeb serving as executive producers. Marvel Television and ABC Studios co-produce the series for Netflix.
https://youtu.be/FU4Xn__5Qjg
After clearing his name, Luke Cage (Mike Colter) has become a celebrity on the streets of Harlem, with a reputation as bulletproof as his skin. But being so visible has only increased his need to protect the community and find the limits of who he can and can't save. With the rise of a formidable new foe, Luke is forced to confront the fine line that separates a hero from a villain.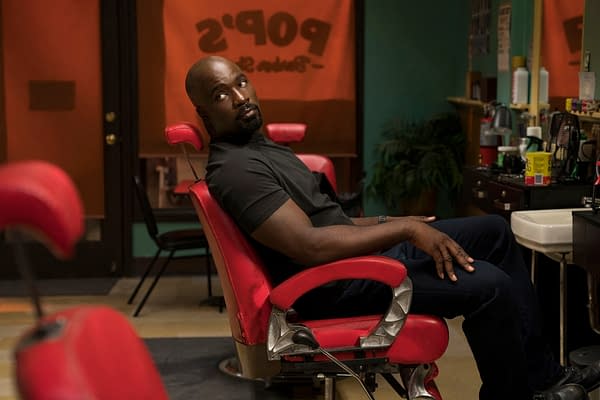 In an interview with Black Film in 2017, Colter discussed the dynamic between Cage and Danny Rand/Iron Fist (Finn Jones) and what that could mean for season 2 — and the characters — moving forward:
"There are people that love the idea of Heroes for Hire. When people saw The Defenders, they thought the relationship was good between Finn and I and they are curious. They want to see more of that. He will bring some fresh blood in the new season and I'm hoping that people will respond to it well. We are teamed up for a bit. That's the whole point of bringing that flavor to it. I can see how this works. That's what good about it. We're giving people what they want. A lot of times people wanted to see Jessica Jones and Luke and what happens to them; but we went out on a limb, and decided to "let's give a little heroes for hire somewhere in the season and see what happens." Hopefully people will respond to it."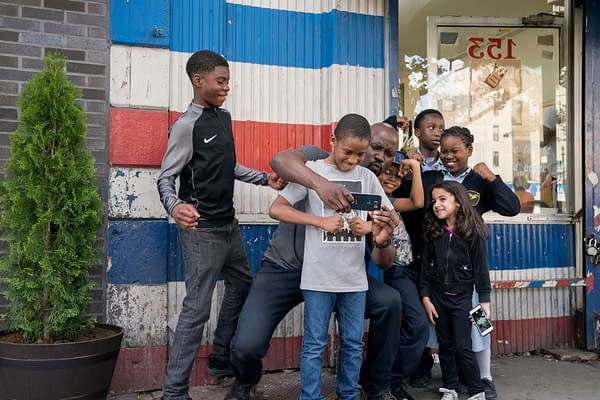 Enjoyed this article? Share it!