Starz Renews Power for Season 6; Sets Season 5 Premiere for July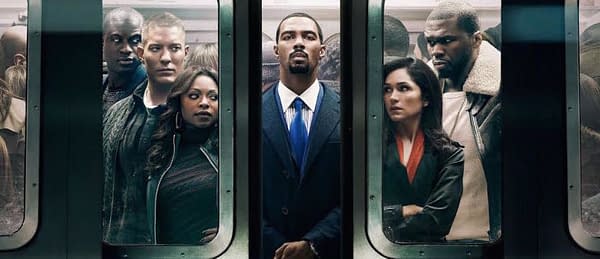 Starz gave Power fans a double-dose of good news on Tuesday, announcing that the Courtney Kemp-created crime drama series will premiere Season 5 on Sunday, July 1 at 9 p.m ET/8 p.m. CT.; and that the series has been renewed for a sixth season, which will see executive producer Curtis "50 Cent" Jackson making his directorial debut with the Season 6 premiere.
Starz released the following statement coinciding with the premiere and sixth season renewal announcement
"As Power wraps production on Season 5, we want to acknowledge and thank our spectacular Power team for producing another great season. We are also pleased to announce a pick-up for Season 6." – Carmi Zlotnik, Programming President, Starz
Power creator/showrunner Kemp took to Instagram yesterday to let fans know she's busy working on both of her projects: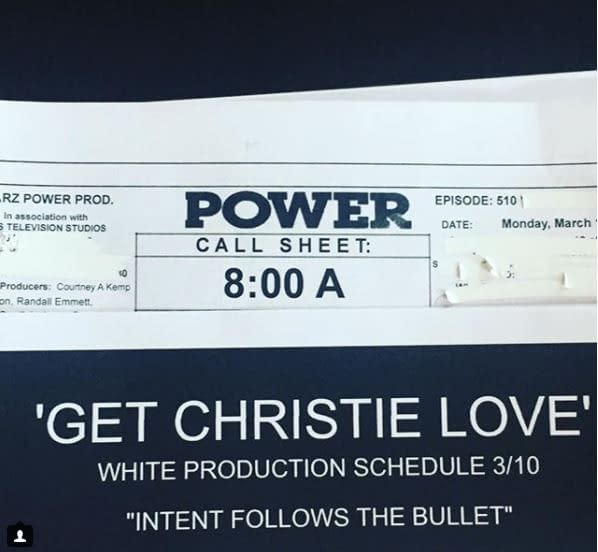 Kemp and producers Vin Diesel (The Fast and the Furious), Debra Martin Chase and Shana C. Waterman are developing a remake pilot for the action-drama series Get Christie Love. Written by Kemp and starring Pitch's Kylie Bunbury, the project is a co-production between Lionsgate Television and Universal Television; and is inspired by the cult 1974 "blaxploitation" television movie Get Christie Love! and the short-lived ABC follow-up series, both starring Teresa Graves.
Get Christie Love is a personal passion project of Kemp's, who began working on a potential remake before Power was sold to Starz because of her love and respect for the original character's poise, strength, and femininity. Kemp debuted as showrunner on Power in 2014; and for the next four seasons, her focus was on the series. But with Power set for its fifth season and renewed for Season 6, Kemp has had time to focus her attention back on the pilot.
It should be noted that Get Christie Love is a "pilot of firsts": the pilot is being ordered by the first black woman ever appointed broadcast network president, ABC's Channing Dungey; produced by Uni TV, the first major U.S. television studio headed by a black woman president, Pearlena Igbokwe; and spearheaded by Kemp, who for a time was the only black woman to serve as showrunner on a premium drama series.