D23: 'Ducktales' Cast Takes A Dive Into Scrooge's Money Bin With less than a month to go before the premiere of their reboot of the beloved '80's cartoon, Disney gave attendees at this year's D23 Expo a unique chance to live-out a childhood (and adulthood) fantasy: diving head-first into Scrooge McDuck's disgustingly huge vault of money. Scrooge McDuck's Money Bin had visitors launch themselves from the coin vault door-looking platform onto a giant landing of plastic coins. After their "leap of wealth," participants were able to email themselves a GIF of their adventure.
But as you can see from the video posted below, even cast members from the show can't resist that sweet, sweet glow from all that gold. Scrooge McDuck himself would be proud:
DuckTales chronicles the adventures of trillionaire Scrooge McDuck; his grandnephews Huey, Dewey and Louie; his volatile nephew Donald Duck. McDuck is also backed by his trusted McDuck Manor squad: fearless chauffer/pilot Launchpad McQuack, housekeeper Mrs. Beakley and Mrs. Beakley's granddaughter, Webby Vanderquack, fellow adventurer and a friendly addition to the Huey-Dewey-Louie dynamic. Disney XD has put together an impressive voice cast for the series, including: David Tennant (Scrooge McDuck), Danny Pudi (Huey), Ben Schwartz (Dewey), Bobby Moynihan (Louie), Kate Micucci (Webby Vanderquack), Beck Bennett (Launchpad McQuack), Toks Olagundoye (Mrs. Beakley) and Tony Anselmo (Donald Duck).
Recurring guest voices this season include: Lin-Manuel Miranda, Allison Janney, Margo Martindale, Paul F. Tompkins, Kimiko Glenn, Jim Rash, Josh Brener, Keith Ferguson, Eric Bauza and Corey Burton.
DuckTales premieres at midnight on Saturday, August 12, on Disney XD…but if you miss it, no worries: the hour-long mini-movie will be broadcast for 24 consecutive hours beginning with the midnight showing. From there, the series will debut two new episodes on Saturday, September 23, and repeat several times throughout the day (7:00 a.m., 11:00 a.m., 2:00 p.m., 5:00 p.m., 8:00 p.m., 10:30 p.m., EDT/PDT). Each episode will also be made available on both the Disney XD app and Disney XD video-on-demand service on the day of broadcast.
PREVIOUSLY:
DuckTales Reboot: Donald Duck Is "The Most Daring Adventurer Of All Time"
Disney XD Announces DuckTales Premiere Date, New Theme To Obsess Over
---
---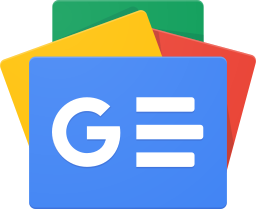 Stay up-to-date and support the site by following Bleeding Cool on Google News today!