Posted in: Movies, san diego comic con, TV | Tagged: animation, entertainment, guardians of the galaxy, marvel, tv
---
SDCC 2014 Marvel Animation: Guardians Of The Galaxy Cartoon Is Coming Liveblogged from SDCC by Liz Hey
Saturday morning cartoons are not at all a new tradition, but today's Marvel Animation Presents panel made things a bit more exciting than sitting in your underwear in front of the TV. After all, you don't usually get to see sneak peaks from the premiers of Ultimate Spider-Man Season 3, Avengers Assemble Season 2, Hulk and the Agents of SMASH Season 2, with your bowl of Lucky Charms.
These exclusive clips were paired with important dates as the panel announced the return of each series in the Fall. To get your calendar straight, Avengers Assemble will return September 28th and Hulk Agents of SMASH comes back on the air on October 26th. However, there was one 60 second video starring the Guardians of the Galaxy that was snuck in during the final moments [and that Bleeding Cool told you about last month] that the creators refused to address besides simply stating, "look our for an announcement in the near future." For those looking for a sneak peak of Marvel's next CG full length animated feature, Iron Man Captain America Heroes United, the Cup of Joe Panel will be the only place to see it.
As for what we should expect from all these new episodes, (light spoilers ahead) creators revealed story lines that pretty much come right from the pages of the books. Ultimate Spider-Man will be exploring different alternate universes in an arc called "Spidey-Verse" . Judging by the first episode that was shown, the animators really seized the opportunity to play around not just with their animation styles but interesting concepts including a female dominated world complete with "don't be such a boy" mentalities. Oh and don't forget Spider-Ham (which I'll leave at that).
They didn't reveal as much of Avengers Assemble and Hulk; however, we did get to see enough of Avengers Assemble's season two premier episode to witness "Cap going Cosmic" and to see Thanos will be involved.
There was a hint of a major Marvel event finally unfolding and that it would involve a degree of "disassembling," so you may take that as you wish…
---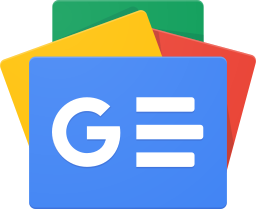 Stay up-to-date and support the site by following Bleeding Cool on Google News today!