In short, these are plum-flavored chips. Seriously, guys. Plums. I was hesitant about trying them (though generally speaking I love ume — umeboshi onigiri is my favorite food), but because I love you and nerd food, I had to do what I had to do.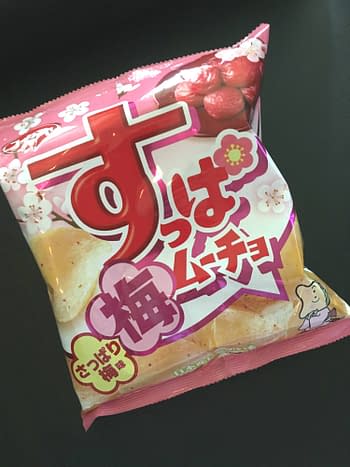 The smell is sour and sweet and will literally punch you in the face when you open the bag. I started to question my life choices leading me here. I reached in, grabbed one chip, and gave it a try. It reminded me a little bit of salt and vinegar, but like a bootleg version of it. I tried a few more just to be sure. I was sure. These aren't great, but if this is your thing, go for it.
Enjoyed this article? Share it!