Halloween at Disneyland: 2018's Tricks and Treats
We've been so excited about getting the chance to experience Halloween time at Disneyland this year, specifically attending Mickey's Not So Scary Halloween party (which we're doing tonight!).
Both Disneyland proper and California Adventures have been redecorated for the season, with fall harvest colors and pumpkins everywhere. Several of our favorite Disney characters have donned Halloween costumes, like Mater the Vampire Tractor, who we hope to see later today.
We just wanted to share some quick photos of what we saw last night on our quick stroll, and get your suggestions of what you'd like to see, snacks we should definitely try (and report back on), and any merchandise you want a better look at.
OMG these apples are totally gonna be a snack we have to have today.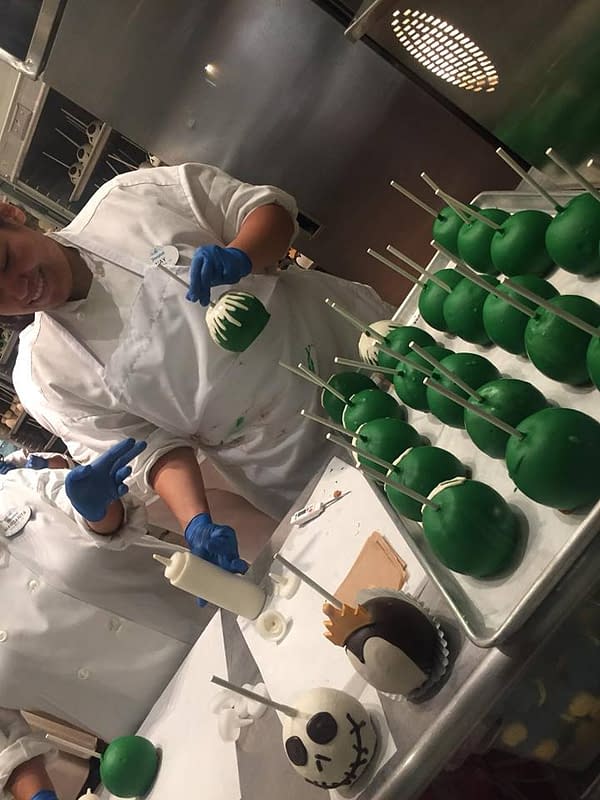 And yes, we DID manage to try the pumpkin beignets from the Mint Julep Bar in New Orleans Square. Also, we had to have the poison apple stein.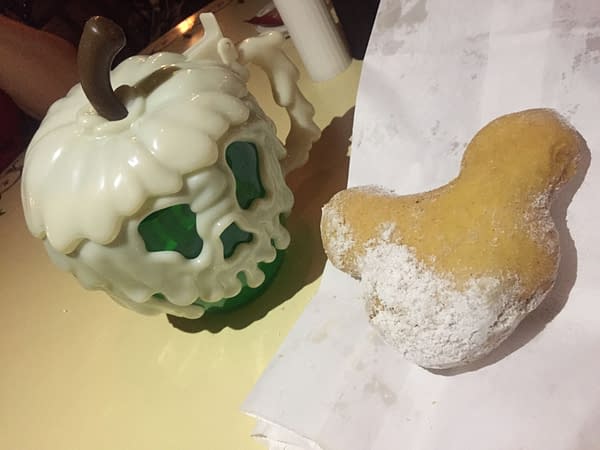 The beignets were very light and fluffy, not as sweet as we thought they were gonna be, and with the perfect hint of pumpkin. Would eat BAGS of them, 4 out of 5.
Keep an eye out for more Halloween at Disneyland goodness, and a full write up of our experience at the party.