Just because most of the network series have gone into their mid-season breaks and a good number of us are either still in a food coma from Christmas dinner or celebrating Boxing Day — which I assume has something to do with Muhammad Ali and George Foreman — doesn't mean there aren't a few good things on television today. Here are five things that might get your attention.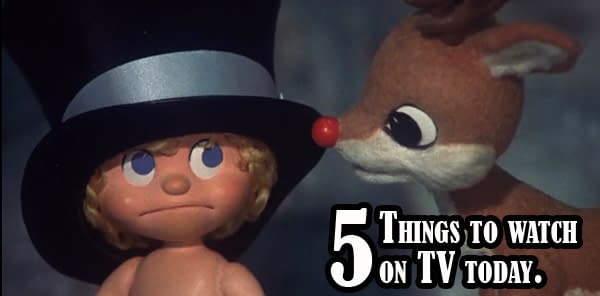 The Kennedy Center Honors airs tonight at 9 p.m. ET on CBS. The two-hour event features awards going to TV writer/producer Norman Lear, rapper and actor L.L. Cool J, recording artists Lionel Richie and Gloria Estefan, and dancer Carmen de Lavallade. While this event usually follows a dinner hosted by the President of the United States and then PotUS attends the awards presentation, Donald Trump chose to skip the ceremony. This happened after Lear choose to skip the dinner in protest of the current President.
Major Crimes will air two new episodes tonight at 9 p.m. on TNT. This coming off of the big surprise death of last week, the fall out has begun. Stroh is suspected to have masterminded the death in the law enforcement community, while the squad looks into his distant past in an effort to track him down. These are the start of the final four episodes of the series.
Happy New Year, Charlie Brown and Rudolph's Shiny New Year both air tonight on ABC starting at 8 p.m. With the short turn around between the holidays, the network is already bringing out their New Years specials. Chuck, Snoopy and the gang get together to ring in 1986 while Father Time calls on Rudolph to help find Happy, the Baby New Year.
Marvel's Runaways episode 8, called Tsunami, is released today on Hulu. The Pride tries to clean up their latest mess while avoding getting Jonah involved. This is the first of the final three episodes of season one.
And, as of Midnight, the 12-episode second season of Travelers became available on Netflix. The Eric McCormack (Will & Grace) series picks up where season one left off: MacLaren and his team are still in FBI custody. Meanwhile, a new traveler appears and is revealing secrets to is psychiatrist.
Not too bad for the day after Christmas.
Enjoyed this article? Share it!