AEW Finally Puts a Contract on Thunder Rosa
As Beyonce once said, "If you liked it then you should have put a ring on it. If you liked it then you shoulda put a ring on it. Don't be mad once you see that he want it. If you liked it then you shoulda put a ring on it." Well, comrades, it looks like Queen B was right once again! After months of Thunder Rosa wrestling on AEW shows through a working agreement with NWA, to whom Rosa was officially contracted, all it took was Rosa showing up on Impact Wrestling one time to wrestle Deonna Purrazzo at Slammiversary last week and AEW has finally put a ring, or a contract as the case may be, on the former NWA Women's Champion.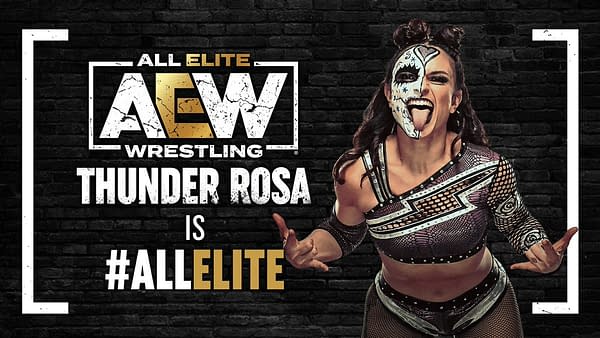 Greetings, comrades! It is I, your El Presidente, and a lot of people don't know this, but I was that guy in the club Beyonce is talking about in the song. It was a brief but torrid romance between the two of us, one that I will never forget. Sorry, Jay Z. I hope we are still boys. But we aren't here to talk about El Presidente's many, many, many, many, many romantic escapades. This is about Thunder Rosa, who AEW announced via Twitter is now officially "All Elite."
In response, Thunder Rosa took to Twitter to post:
To sign Rosa to a deal, according to Fightful Select, Tony Khan had to buy out her contract from Billy Corgan. Congratulations to Comrade Thunder Rosa, and even bigger congratulations to AEW, who have gained a world-class star for their women's division. The biggest winners, of course, are the fans. Until next time, amigos: socialism or death!