Agents of S.H.I.E.L.D. Season 7 Preview: Yo-Yo's Power Is in Her Past
Heading into this week's Marvel's Agents of S.H.I.E.L.D., there's a "glass-half-empty/glass-half-full" way of looking at things. On the plus side, Mack (Henry Simmons) and Deke (Jeff Ward) have been reunited with the team and everyone's getting everyone up-to-speed. On the not-so-good side, the time stream is now in the hands of Nathaniel Malick (Thomas E. Sullivan) and Sibyl's consciousness, and their intentions are far from innocent. So "After, Before" finds our Agents looking to Yo-Yo (Natalia Cordova-Buckley) to save the day. But as you're about to see in the following preview images and promo, Yo-Yo (with Ming-Na Wen's May by her side) will need to confront some old ghosts- and an old enemy: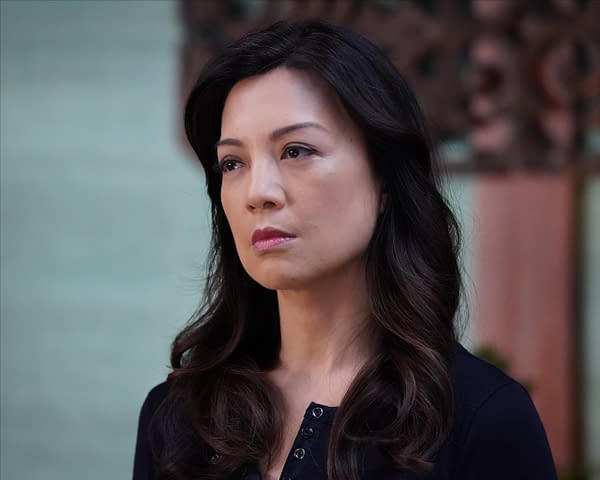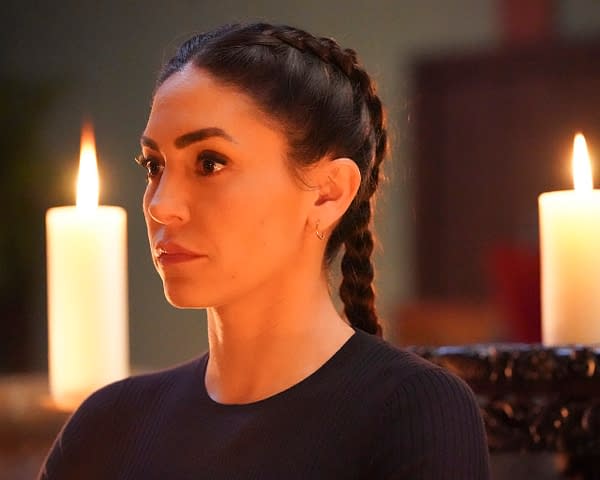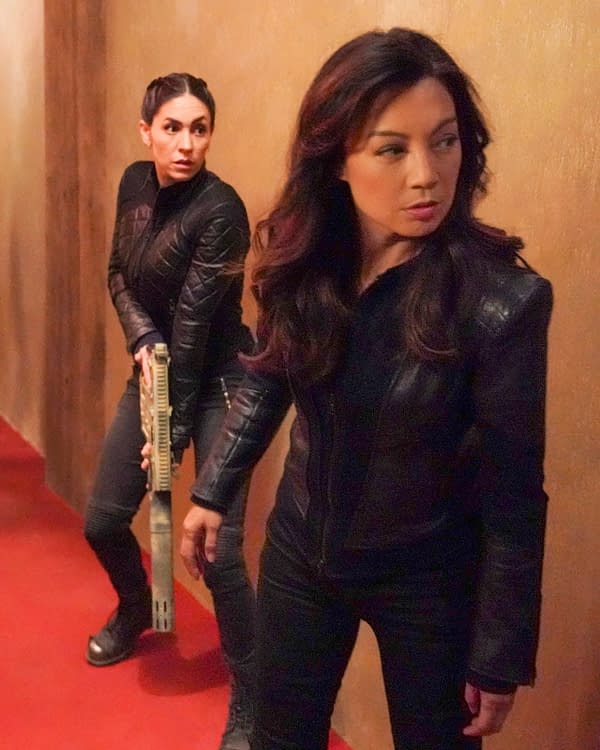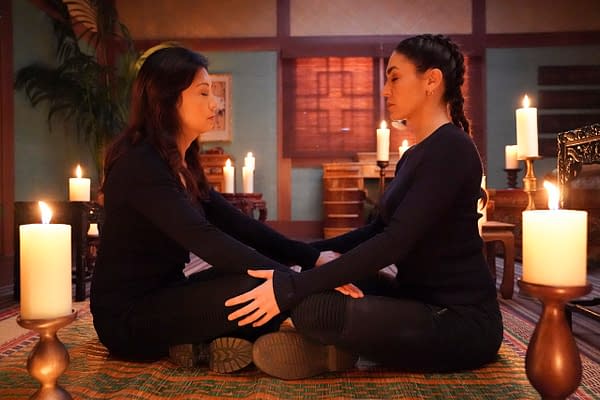 Marvel's Agents of S.H.I.E.L.D. season 7, episode 8 "After, Before": With the Zephyr's time drive malfunctioning, the team is quite literally hurling toward disaster and Yo-Yo may be their only hope. The only problem? To get her powers back, she'll need to enlist the help of an old adversary and revisit part of her past long hidden away. Written by James C. Oliver and Sharla Oliver, and directed by Eli Gonda.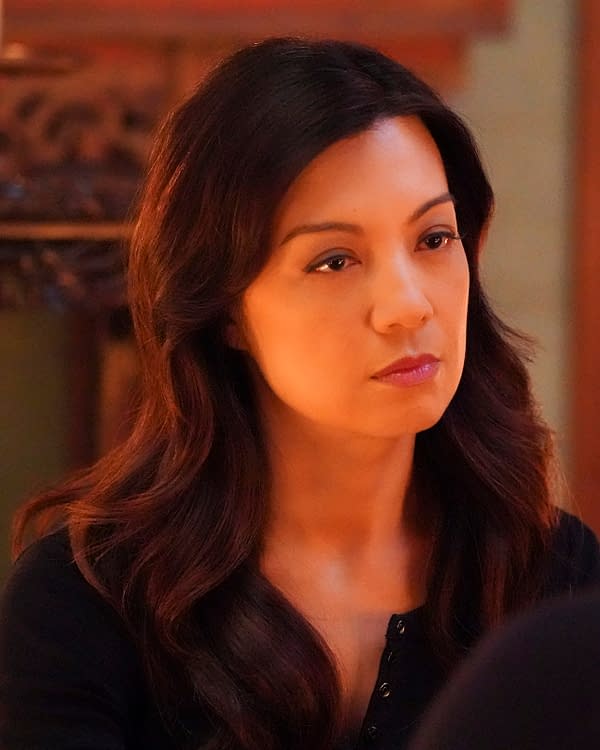 The ABC series stars Clark Gregg as Agent Phil Coulson, Ming-Na Wen as Agent Melinda May, Chloe Bennet as Daisy Johnson, Elizabeth Henstridge as Agent Jemma Simmons, Iain De Caestecker as Agent Leopold Fitz, Henry Simmons as Director Alphonso "Mack" MacKenzie, Natalia Cordova-Buckley as Elena "Yo-Yo" Rodriguez, and Jeff Ward as Deke Shaw. Joel Stoffer, Thomas E. Sullivan, Dichen Lachman, Dianne Doan, Byron Mann, and Enver Gjokaj guest star. Produced by ABC Studios and Marvel Television, the series was co-created by Joss Whedon, Jed Whedon, and Tancharoen, who also serve as executive producers alongside Jeffrey Bell and Jeph Loeb. ABC Studios is a part of Disney Television Studios, alongside Twentieth Century Fox Television and Fox 21 Television Studios.