Agents of SHIELD Season 5: Moving Yo-Yo Closer to Her Comic Book Counterpart
Agents of SHIELD has done some pretty serious damage to their characters over the years, and the fifth season is no different. Recently Yo-Yo Rodriguez (Natalia Cordova-Buckley) lost both her arms in a battle with Ruby (Dove Cameron) in All the Comforts of Home. Besides bringing the character closer to the future Yo-Yo we saw on the Lighthouse, it also brings the character closer to her comic book counterpart, who is also known as Slingshot. You can see her badass new robotic arms in this exclusive photo from IGN.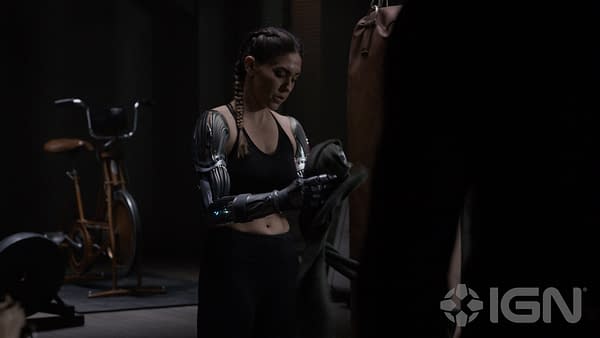 And you can compare that to the character from Secret Warriors comic below.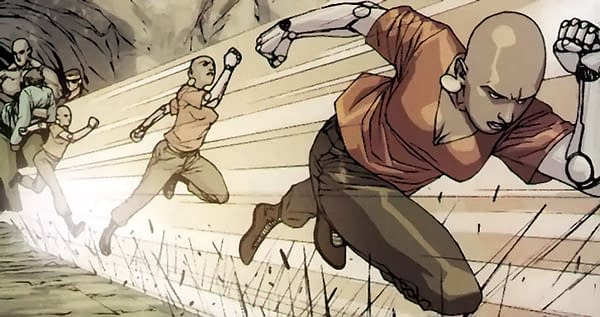 While she wasn't doing very well immediately after, Mack (Henry Simmons) got a hold of two robotic arms in the episode Pincipia that she will begin to use in the 16th episode of the season, 'Inside Voices', airing on April 6th.
Executive producers Jeff Bell explained the decision to take Yo-Yo's arms:
We're just being true to the character, you know? In the comics, when you first meet her in Secret Warriors — her first fight ever, she loses both arms.
And executive producer Jed Whedon interrupts:
And Natalia's been asking us for years.
Bell continued:
Ever since she showed up, she goes, 'when do I lose my arms? When do I lose my arms?' We're like, 'Coulson lost a hand! Come on, really?
As for the emotional toll of losing the arms? Whedon explains that's not going to just be swept over.
This is proof that everything that she saw in the future is coming true and is real. And I think that any part of her that doubted it — she sits with Mack in [episode] 11, and says, 'yeah, maybe we're gonna keep that from happening, maybe I shouldn't think about it, maybe I shouldn't worry about it too much.' And now it's happening much faster than she thought. So, I think her agenda of trying to fix these things and her emotional drive behind it will be intensified.
Agents of SHIELD airs Fridays at 9 p.m. ET on ABC.