Akiva Goldsman, Toby Whithouse, Neil Gaiman talk 'Gormenghast' Adaptation
A television adaptation of Mervyn Peake's "Gormenghast" is coming, with some pretty impressive names attached. Writer/producer/director Akiva Goldsman, writer/producer Toby Whithouse, and Neil Gaiman are all on board to bring the fantasy epic to Fremantle.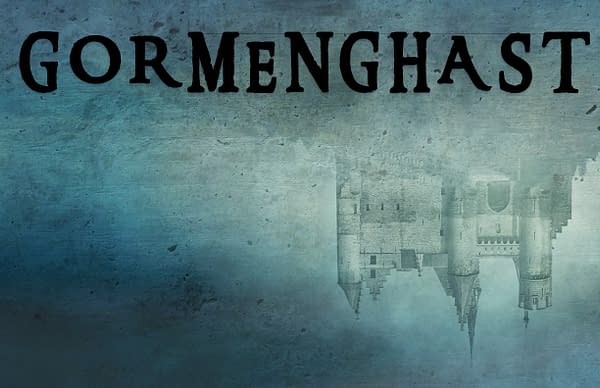 The trio sat down with Deadline to chat about their first memories of reading "Gormenghast", adapting it for tv rather than film, and how the later stories may fit into this version.
Neil Gaiman: I fell love with Gormenghast at school, where they had the big hard back books with the Mervyn Peake illustrations. I would have been about 13 and I had heard about Mervyn Peake from Michael Moorcock so knew that he was somebody to go and investigate but I had no idea when I read it, what this was, which was part of what I loved about it. It wasn't fantasy, but it pressed all of the buttons that fantasy and science fiction pushed, but there was no magic. The joy as a teenager was getting to go to Gormenghast and coming out changed in the same way that when I first read Tolkien and went to Middle Earth, came back changed.

Toby Whithouse: I came at it from a slightly different angle, when I was between 11 and 17, my plan was to be a book illustrator and went to art college and I discovered Peake initially through his illustrations and rather vainly and egotistical, I thought it was similar to my style that I was trying to develop and that was what lead me to the books, so it was a more circuitous route. When you discover the books and this world, it lingers. It's impossible to shake it off. Suddenly the real world becomes reflected through this prism of this bizarre world. It's one of those books that really casts a spell, it's a particularly lurid dream.

Akiva Goldsman: Barry Spikings, among other dubious distinctions, is my late wife's father and Barry and Neil had been scheming for a while already when together they thought that I was not entirely useless and was fun at dinner so invited me to join. I've known Neil for north of a decade, closer to two, so for me it was a delightful opportunity to work with people I care about. Gormenghast is in the same breath as Lord of the Rings. It was this extraordinary chance to be part of something I cared about. I am a fan of the books but a novice compared to Barry and especially Neil. We started crafting the idea for a feature and that was, although an enterprise that didn't lead to a movie, was one of the better creative experiences of my life. It was a lot of Neil and I bouncing story back and forth and there's nothing more fun than that and he's a genius but also kind. We tried to do everything imaginable to make it work but it didn't work and then lay shallow for a little bit and Neil then took it upon himself, in concert with the estate, to bring it back to TV. Then it became very precious, Fremantle jumped into the fray and it became real and then we found Toby, who could drive this and sail this ship with the same kind of story sense and an encyclopaedic knowledge of the source material and a deep understanding of the cultural roots and he's a delight to talk story with.
And perhaps one of the big questions on Gaiman's fan's minds; why isn't he writing the series himself? (Although we do totally understand how damn BUSY he's been.)
Gaiman: I've spent the last four and a half years of my life producing Good Omens and it's not over yet and I need to write novels again and I need to be a retired showrunner and I'm very much looking forward to that and have promised my wife. But I am now an experienced showrunner and can help. I've loved Toby's work ever since the Being Human days, back in the day when you'd buy the DVDs.
Goldsman responded to the "why a tv series and not a film" question:
Goldsman: Big-budget long form narrative didn't really exist [a few years ago], we take it for granted but it's come on really fast. It's the most amazing thing that's ever happened for storytellers. There are still things that are better movies than television with stories that must end, where the ending defines the object. A lot of sprawling narratives need to be longer than two hours. Taking a 500 page novel and turning it into two hours is an act of creativity by omission so this chance to do longer storytelling with the same kind of production value is definitely where you reflexively go. Two years ago it wasn't.
Needless to say, you should read the rest of the lengthy interview with the trio over on Deadline.
We'll of course keep you updated on Gormenghast the series as news surfaces.