Alfred Pennyworth Is Getting His Own TV Series on Epix
It would appear that news of an additional Batman prequel tv series was correct, as it was announced this morning that Gotham showrunner Bruno Heller has an Alfred Pennyworth series coming to Epix. The steadfast companion and butler to Bruce Wayne (aka Batman) has long been a mainstay of the Batman comic titles, as well as the films and tv series (animated and live action).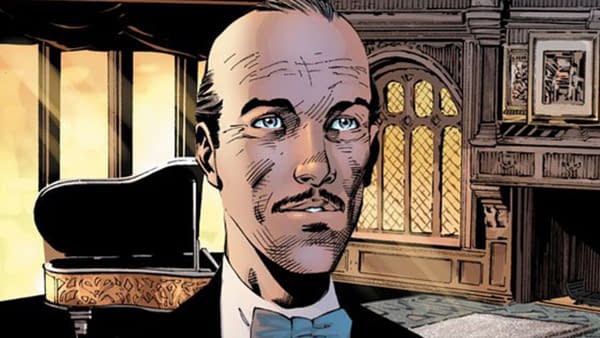 The Hollywood Reporter says that the Alfred-centric show has already gotten a straight-to-series order from MGM-owned Epix, along with a 10-episode go-ahead. While there is no word on casting yet, it's safe to assume this series would have Alfred as a young man, more than likely tying into the current Alfred Pennyworth's backstory on Gotham, who is played by Sean Pertwee.
Epix President Michael Wright said:
"As genuine fans of these classic DC characters, as well as the incredibly talented Bruno Heller and Danny Cannon, we couldn't be more excited to make Epix the home of this series. We can't wait to work with Bruno and Danny — along with Peter Roth, Susan Rovner, Brett Paul and the team at Warner Horizon — on this fantastic origin story."
Heller is writing the script and is signed on to executive produce. Gotham's Danny Cannon is also on board as an executive producer and will direct the pilot.
"Michael and his colleagues have created the perfect venue for original storytelling, and all of us working on Pennyworth are thrilled to be on the Epix slate," Heller and Cannon commented.
What do you think: is an Alfred prequel series a good bet or not something you'd watch? Would the right casting change your mind?