It's Always Sunny in Philadelphia's Rob McElhenney: Mac's Coming Out, Dennis' Return, Minecraft and More
They re-examined their "team dynamic" and got their Dennis (Glenn Howerton) back.
They confronted sexual harrassment head (and hands) on.
They debated gender identity and bathroom signage.
They found a way to alter reality and make Seinfeld cool again.
Hell, they even teamed up to help the Philadelphia Eagles win the Super Bowl.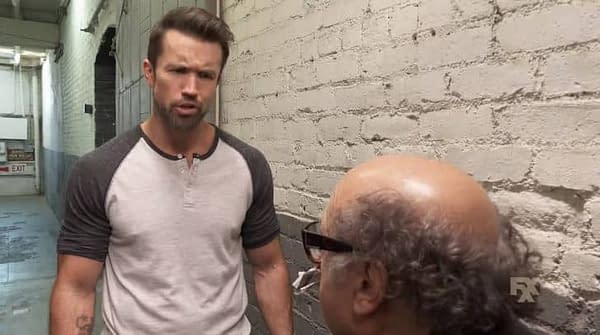 While some shows start slipping into "coasting mode" after their fifth season, the "gang" behind FXX's It's Always Sunny in Philadelphia – Howerton, Kaitlin Olson (Dee), Charlie Day (Charlie), Danny DeVito (Frank), and Rob McElhenney (Mac) – kicked their creative mojos into overdrive with a 13th season that took the series in some bold creative directions. Now that the long-running anti-sitcom has wrapped its "lucky" run for the year, McElhenney sat down with Deadline Hollywood to tackle a wide range of topics.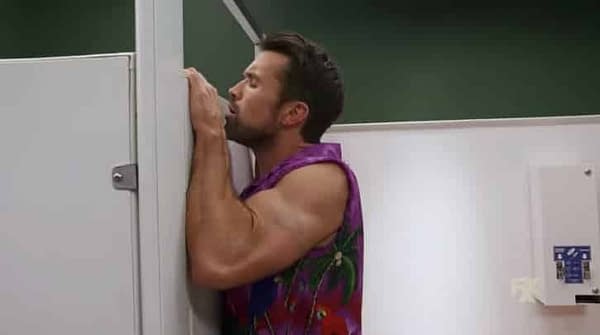 From the importance of getting Mac's sexuality "right" and the risks the show takes on by tackling social issues to the importance of having Howerton return and an update on the Minecraft movie, here are some highlights from the interview:
https://www.youtube.com/watch?v=lF5v-YDX0FQ
● On the important role his personal life played in how he wanted Mac's coming out to be handled:
"I was partly raised by two women, and I have two brothers who are gay, so I have always been part of the gay community. It's just always been a part of my life. Mac's sexuality wasn't obvious to us in the beginning. Slowly but surely we realized we had an interesting opportunity. Mac was showing a lot of signs of being a closeted homosexual, and it could be interesting to have him come out. That's something we wanted to address this year. And, yes, it was something that was important to me."
● On why it was important for Mac's father to not embrace his son's sexuality after Mac's performance in 'Mac Finds His Pride' – and why it was important for Frank to be changed by it:
"It would have felt inauthentic otherwise. Ultimately that's why fans will come along with us for the vast majority of what we do – because anything we do has to feel authentic to the show. Even if we play with tone from time to time, and certainly content, certainly comedic structure, it all has to feel authentic to the show. It would have felt inauthentic to have Mac's father have some sort of revolution emotionally and then to have Mac experience some kind of catharsis through that.

But we also wanted to make sure the episode didn't end on a down beat, that it wasn't sad. So what we realized in breaking the story down was that Frank really is the gang's surrogate father, for better or worse. He is a terrible, terrible parent and he is a terrible father and he is a terrible, terrible role model, and ultimately a terrible person. And we have him throughout the episode not understanding Mac being gay, and having him reiterate over and over again 'I don't get it. I don't judge you but I don't get it. I don't get it. I don't get it.' All we wanted him to do in the end was to just wrap his mind around it and say to his ostensibly surrogate son, "I get it." That's it. We didn't need him to say I love you or everything's going to be okay. It's just 'oh, my God, I finally understand.'"
● On the thin line the show has walked over the past thirteen seasons when it comes to their satirical approach to serious issues, and how time changes perspectives on things. Case in point: trans woman Carmen (Brittany Daniel):
"There are things that, as we grow as a culture and as people, we understand a little bit more about ourselves and about humanity, and a little bit more about what is and isn't offensive to people, and what's demeaning or humiliating or just mean-spirited. There are certain things in Sunny's past – we can't go back and ameliorate – but we probably would have handled differently. The quest of the show was always to be satirical, not trying to be profane for the sake of being profane or offensive for the sake of being offensive. We're just exploring American culture and the human condition and using all of the tools in our toolbox. Our intention has never been to be offensive or mean-spirited. We oftentimes try to make the characters mean-spirited, homophobic and racist, but the joke is always on them.

Flirting with that line is dangerous and oftentimes in retrospect you look at things and think, I didn't realize at the time but calling somebody a tranny is demeaning. Knowing that now, we would have handled that differently. It doesn't mean that we wouldn't have used the transgender character of Carmen in the same context, because if you watch those episodes Carmen is actually a paragon of morality. She is someone who ultimately the gang decides their baby is better off with – she will raise the child correctly, and Dee and Mac and Charlie and Dennis and Frank won't. So the joke is never, Isn't it funny that this woman is transgender? The joke was always that our characters are such pieces of shit that they can't even see that this woman in front of them is a much better human being than they will ever be."
● So you're probably thinking McElhenney already has things outlined for Season 14 – and you'd be wrong:
"No. Not even a little bit. I made a concerted effort very early on to not think about Sunny at all once the season is over, and then I wait until the very first day in the writers room to open that part of my brain back up and restart the conversation. I willfully keep it out of my head for the better part of a year."
● On the efforts that were made to work around Howerton's schedule for NBC's A.P. Bio, and why it was so important to have Howerton return in some capacity:
"That was our intention. Very early on we were pitching ideas on how we would do the season without him completely and it just didn't work. We went back to Glenn and ultimately back to NBC and said we want to figure out a way to get you involved because we don't think the show works without you. But his schedule being what it was – and NBC not really letting him do all 13 [Sunny episodes] – we wanted to find a way in which it felt like he was there all season. I'm glad to hear you say it felt like he was there more than he was, because that was very much intentional. The show just doesn't work without him. We thought we could make it work and we just can't. If you take one element out of the equation, everything falls apart."
● As for future projects, McElhenney teased a show set to premiere in 2019 on a "new streaming service" – and made it very clear that his next project won't be directing a big-screen adaptation of Minecraft:
"I'm working on another show right now that will be premiering sometime next year. It is for a new streaming service and the platform is also going to launch sometime next year. That's all I'm really allowed to say about it. I think it's going to be a pretty big deal, a pretty big endeavor and I'm happy to be a part of it."

"No. That's no longer happening. The movie business is brutal. Everything just keeps getting pushed and pushed and pushed and you're just supposed to sit around and wait for the opportunity to go devote two-and-a-half years of your life to something that ultimately will seclude you from anything else in your life. I wound up taking almost a year off from Sunny and eventually I said I have to go back to my show. It was the best decision I could have ever made."
---
---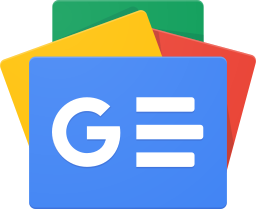 Stay up-to-date and support the site by following Bleeding Cool on Google News today!