I am heartbroken to write this, but Amazon Studios will not be ordered additional seasons of Mozart In The Jungle. The comedy series has brought tremendous crescendos across it's four seasons, and I am so very sad to see it go. Based on Blair Tindall's memoir "Mozart In The Jungle: Sex, Drugs, and Classical Music", the series was first developed my Roman Coppola for Amazon Studios, along with Jason Schwartzman, Alex Timbers, and Paul Weitz back in 2014.
Mostly a surprise right out the gate, the show centered around the New York Symphony, struggling to find the balance between bastion of classical music and finding a new audience. The ensemble staring cast of Bernadette Peters, Malcolm McDowell, Lola Kirke, Gael Garcia Bernal, and Saffron Burrows brought life to such inventive characters, and if you read any of my s4 reviews, you'll know how much I love them all. Rewarded with a variety of nominations and surprise Golden Globe wins for best television series comedy or musical and best actor in 2016, it was obvious the appeal of the 'nitch show' had an appreciative wider audience.
Through many trials and tribulations- from termites to Popes, mate and hedgehogs – the series continued to pick up steam throughout; twists, turns and guest stars that set a symphonic tone of excellence. Season 4 alone broke my spirit, rebuilt it, had me cheering and screaming and crying (often all within the same episode).
I wish I could be more poetic about the ending of such a special show, but I'm still processing the loss. Watch the seasons, fall in love with it, you'll know what I mean.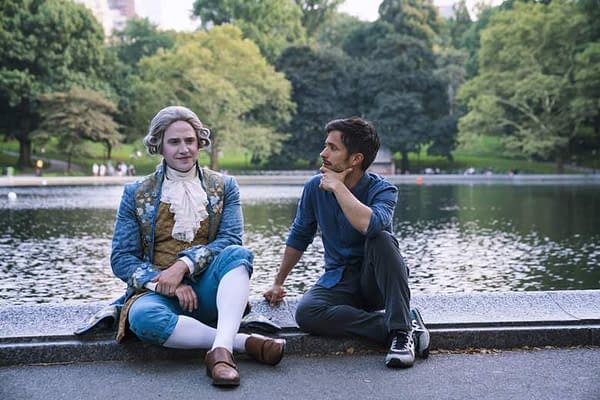 Enjoyed this article? Share it!