Arrow Season 6: Curtis Gets a Boyfriend and Other News
There was no new Arrow last night, so nothing to review today, but that doesn't mean the show isn't in the news. We know that the series will be coming back on March 29th with the episode called the Thanatos Guild… or as star Stephen Amell called it on his Facebook page, the 'Lollipop Guild'. That will be start of an eight-week straight run of the series with the season finale airing on May 17th.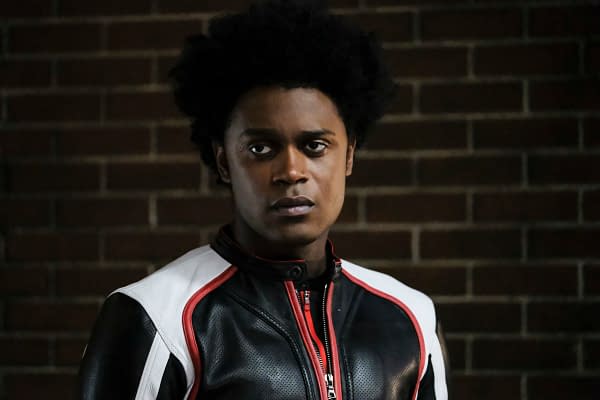 The April 5th episode is called Brothers in Arms and will address something that has been issue for a while now… Curtis Holt (Echo Kellum) is getting a new boyfriend. It may start in the the episode prior, but it's mentioned in the official description which the CW released today.
OLIVER MAKES A DARING MOVE THAT COULD COST HIM EVERYTHING — Oliver (Stephen Amell) and Diggle (David Ramsey) face their biggest challenge yet. Curtis (Echo Kellum) is disappointed to find out his new boyfriend has a firm anti-vigilante stance. Mark Bunting directed the episode written by Sarah Tarkoff & Jeane Wong (#617). Original airdate 4/5/2018.
While it's good that Curtis is going to find someone, it doesn't sound promising if he already has an anti-vigilante bias and that is what cause his divorce from Paul. He might have to rethink his approach here.
Arrow airs Thursdays at 9 PM on the CW.