SYFY is showing ALL of Ronald D. Moore's reimagined Battlestar Galactica starting on Friday September 22nd 8pm EST. The cable network is celebrating their 25th birthday this year, and this is a nice nod to fans of the series who used to have "Frak Friday" parties when the show was first on the air. If you never watched the series for whatever reason, this is your chance to do so. We've heard every possible excuse you can imagine, from the classic "I loved the original and I never wanted to see how the new one ruined it", to the "I don't like robots", chances are we can counter your reasons. The show is frakking phenomenal, and anyone who considers themselves well rounded on matters of television, science fiction, and humanity who hasn't watched BSG all the way through needs to do so.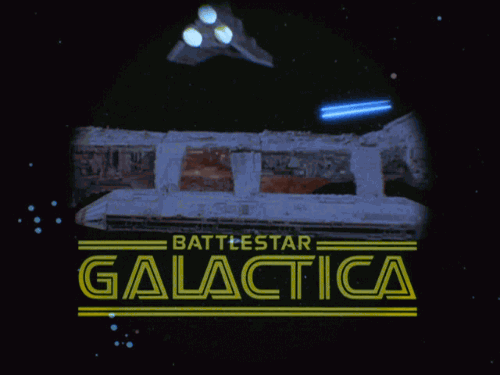 Maybe you watched it the first time through when it aired on television and never went back again. That's understandable, several members of the cast and crew haven't done a full rewatch yet either. It's a pretty safe bet some of them will be talking on twitter about it during the marathon though, so maybe that'll whet your appetite for some Battlestar Galactica.
But really, it's one of the most critically celebrated science fiction series to date. The fanbase is just as loud now as ever if not more so. Sure, it didn't win all the awards, but almost all the big sites who reviewed the show were just as emotionally compromised as the fans with the various plot twists, reveals, and ending.
Even if you're a fan of the show, we highly suggest you join in on this global, nay UNIVERSAL rewatch of the series that inspired the most real Portlandia sketch ever. Just try to not get goosebumps from this phrase uttered by Edward James Olmos after watching the entire series.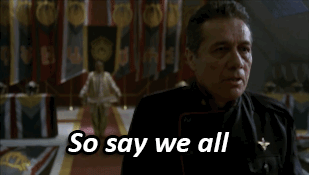 Enjoyed this article? Share it!