I'm hooked. I'm in — all season. Despite a few missteps, the pilot episode of Batwoman on The CW plants its flag as something altogether different and yet also a similar play on familiar themes. Ruby Rose is phenomenal as Kate Kane, but we already knew this from her appearance on the Elseworlds crossover last year. But even moreso, this show immediately establishes its tone, characters, themes, and stakes. Most of all, it sets a new standard for everything we can expect from the Arrowverse.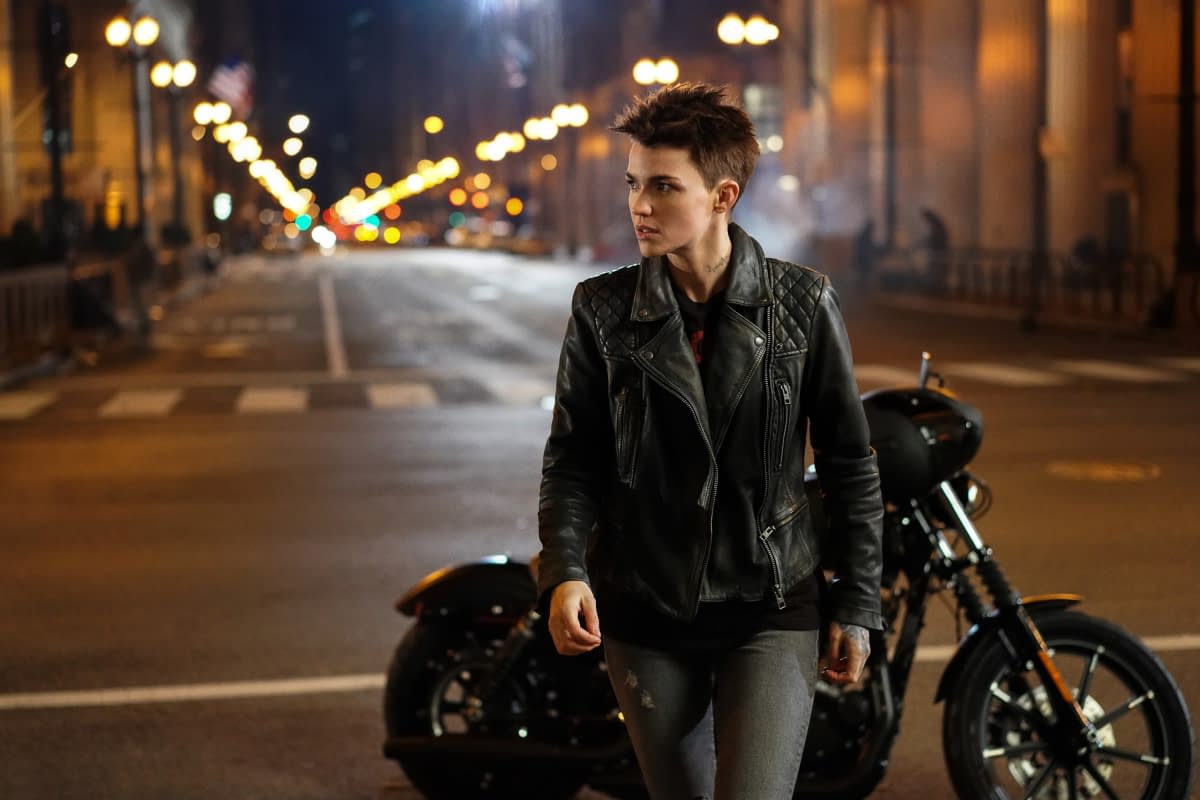 The efficiency of storytelling here is phenomenal. Before the first commercial break we get a backstory for all of our main characters, an explanation about where Batman is, and exploration of the major themes and stakes we're facing.
And inasmuch as our heroes are often defined by their villains, Batwoman introduces us to Alice (Rachel  Skarsten) who quotes Lewis Carroll and has a big beef with Crow Security, the private company Kane's father (Dougray Scott) has run to protect the rich and powerful of Gotham in Batman's absence. Alice's grievances are seemingly ideological, as she bristles at the for-profit fascistic overtones of private contractors patrolling the city.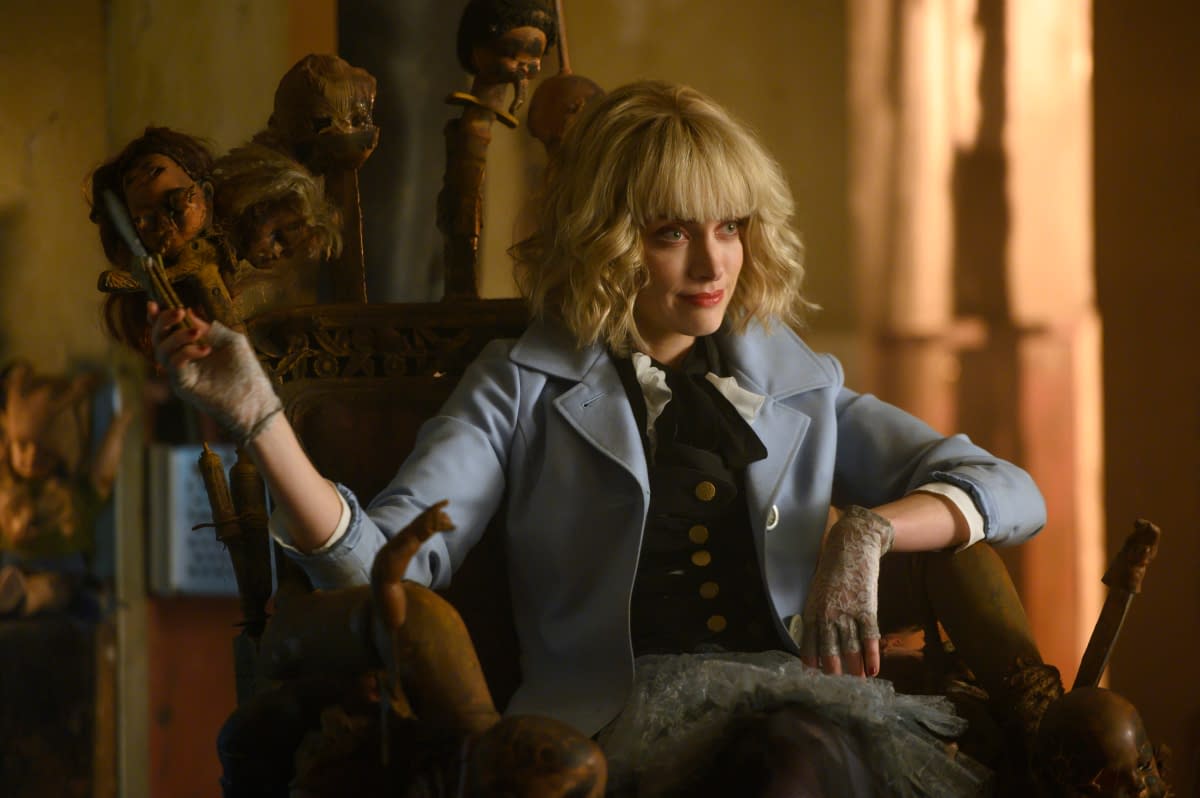 There are also hints at a personal grievance (which those who know Alice's comic book origins will know, and which I would suggest people not familiar with the comics not look up, as it is likely a huge spoiler for where the show is likely going). While her costume looks like a cosplay of Victorian x thrift store, I dig the style of her henchmen all dressed in scary white rabbit half-masks like rejects from You're Next.
The action in the show is fairly well done. Late scenes when Kane finally dons the bat-suit have some definite bat-panache, but perhaps because this is a pilot and we had to wait until the third act to get into the suit, it leaves us wanting more. Here's hoping this picks up in future outings.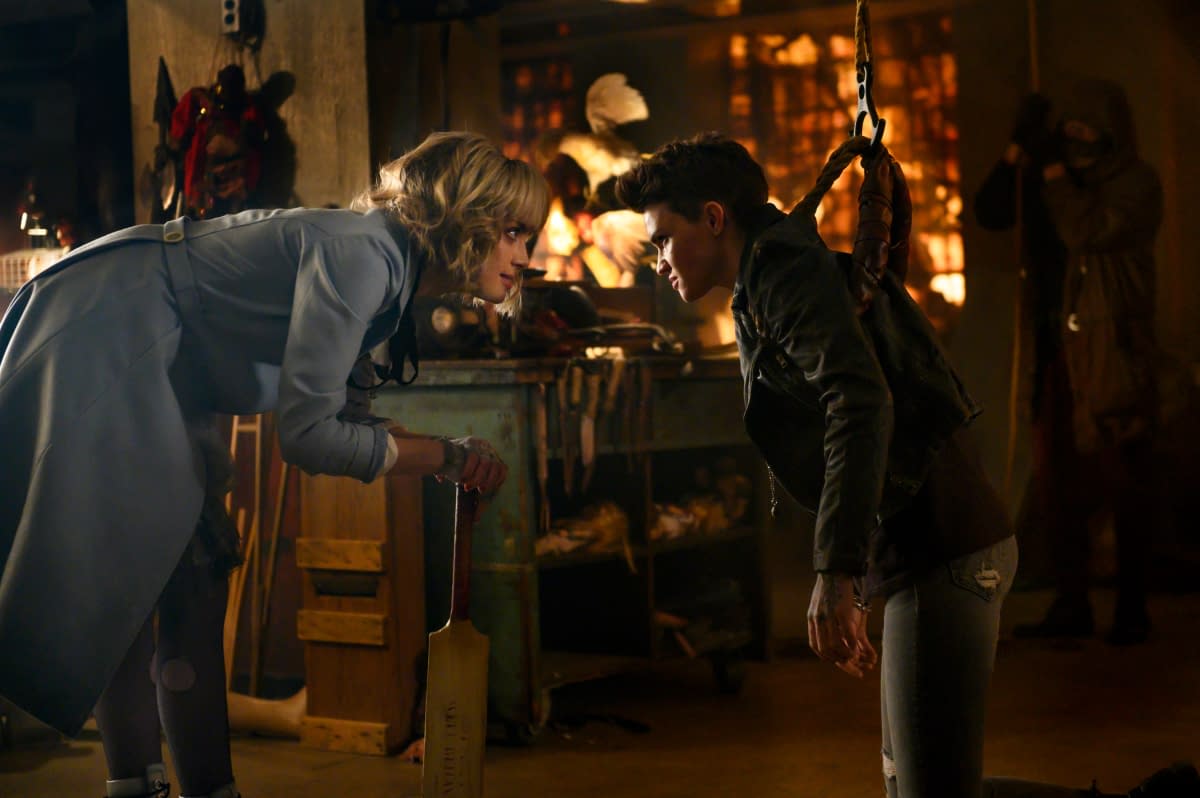 Some have made complaints about Rose's acting and comfort in the role. For those folks, I would invite them to go back to the first season of Arrow. Stephen Amell has grown into the role of Oliver Queen, but his physicality and commitment helped through those shaky first episodes. Rose shows promise and I found her performance, while sometimes maybe a bit stilted, altogether enjoyable.
Others have brought up the very real issue that Kate Kane as one of very few LGBTQ and Jewish heroes that those identities would be erased. Very much not so for the first, while the second remains an open issue. It took only eight minutes into the show to include an overt romantic relationship between Kane and Sophie Moore (Meagan Tandy), and how the show navigates Kane's and Moore's sexual identity in a "don't ask, don't tell" military structure goes explicitly to their characters and the themes of the show.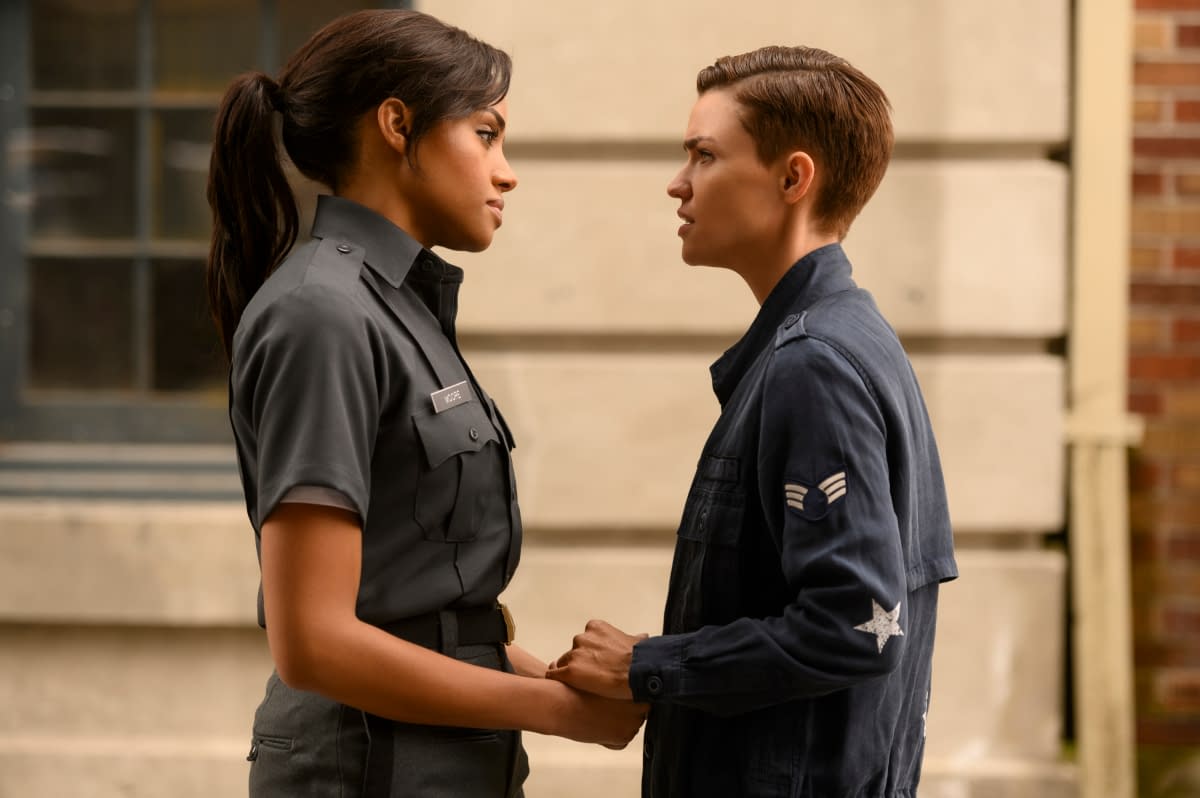 The Jewish identity, however, is completely missing. While they packed a lot into this initial 44 minutes, that was either ignored or chopped. While you can't really make an argument that Jews are under-represented in media, it is troubling that a character for whom that is part of their identity is ignored. The same complaint would be if we had a Daredevil series that ignored Matt Murdock's Catholicism. However, this is just the pilot, so let's see where they go and if they can bring it home.
Batwoman back-to-back with Supergirl on Sundays on The CW is now going to dominate my must-see television. Set your DVR for a season pass on this one.
Enjoyed this article? Share it!