The Bleeding Cool TV Top 10 Best of 2018 Countdown: #8 Legion
"Television is becoming a collage – there are so many channels that you move through them making a collage yourself. In that sense, everyone sees something a bit different."

– David Hockney

There was a time when working for television was labelled a "demotion," a professional death sentence for movie stars whose careers were on an irreparable descent.
Today, we have Meryl Streep joining HBO's Big Little Lies, Idris Elba returning to BBC One as DCI John Luther, and Henry Cavill beginning work on Netflix's fantasy series The Witcher.
There was a time when it was thought for a show to succeed, it needed to start every September, end every April/May, and run at least 20 episodes per season.
Today, fans wait over 18 months for an eight-episode season of Game of Thrones, and remain loyal to BBC One's Sherlock–even after a two-year break between seasons.
There was a time when television meant "The Big Three," HBO went off-air at 11 pm, and "water cooler" moments before the VCR could be a very select club at the office.
Today, cable and streaming have turned "The Big Three" into "The Big 333;" with the DVR, on-demand, and binge-watching making any time a great time to talk television.
Yes, it can be said that "The Platinum Age of Television" comes with a price: as more shows saturate the pop culture landscape, the more difficult it is for individual shows to stand out. When choosing our top selections, it felt like we were trying to find ten needles in a pile of needles–and nearly as painful when you see later in the countdown what didn't make the cut.
But Bleeding Cool prefers an embarrassment of programming riches to our television cupboards being bare; so here's a look at the ten shows we feel best represented a medium ripe with possibilities in 2018–as well as a few words on why the series was so deserving.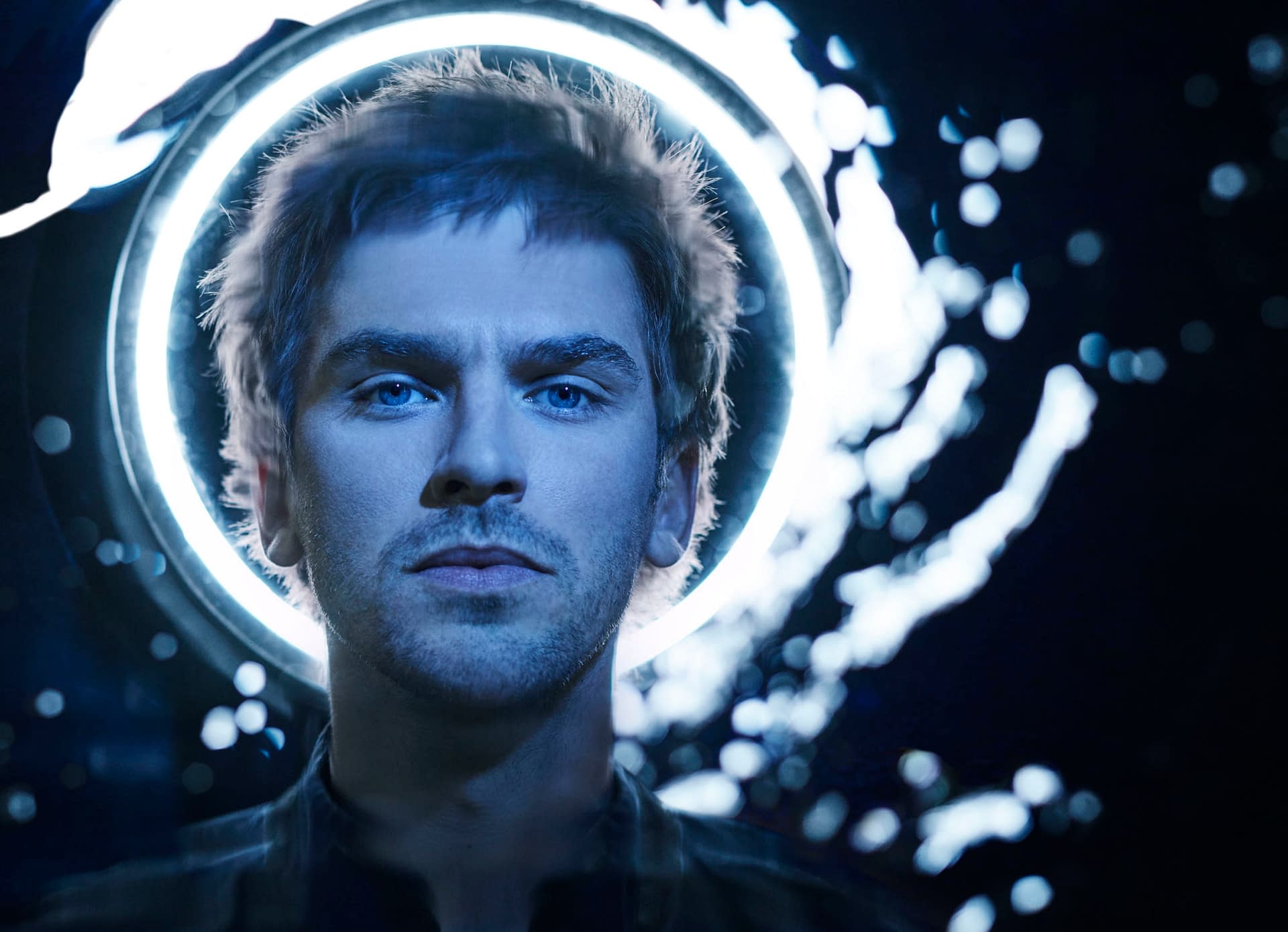 Legion is to traditional television what poetry is to prose storytelling or jazz is to top 40 radio. The show is visually arresting. It is weirdly both connected and disconnected from itself at all times. Does that sound confusing and yet intriguing at the same time? Then I perfectly described Legion. I think.

– Joey Mills
Based on the Marvel Comics by Chris Claremont and Bill Sienkiewicz, Legion is the story of "David Haller" (Dan Stevens), a man who believed himself to be schizophrenic only to discover that he may actually be the most powerful mutant the world has ever seen.

From childhood, David shuffled from one psychiatric institution to the next until, in his early 30s, he met and fell in love with a beautiful and troubled fellow patient named "Syd" (Rachel Keller). After Syd and David shared a startling encounter, he was forced to confront the shocking possibility that the voices he hears and the visions he sees may actually be real. Syd led David to "Melanie Bird" (Jean Smart), a demanding but nurturing therapist who heads a team of specialists – "Ptonomy" (Jeremie Harris), "Kerry" (Amber Midthunder) and "Cary" (Bill Irwin) – each of whom possesses a unique and extraordinary gift. Together, they helped David to recognize and harness his hidden powers.

With their support, David finally unlocked a deeply suppressed truth – he had been haunted his entire life by a malicious parasite of unimaginable power. Known as the "Shadow King," this malevolent creature appeared in the form of David's friend "Lenny" (Aubrey Plaza), but is actually an ancient being named "Amahl Farouk." In an epic showdown, David and his friends battled his demon, ultimately forcing it from David's body. Unfortunately, Farouk found a new host – Melanie's husband "Oliver Bird" (Jemaine Clement) – and escaped. Just when they thought they'd earned a moment of respite, a mysterious orb appeared and took David away to an unknown place. With David and Oliver missing and Farouk on the loose, the team forms an unlikely alliance with their former enemy "Clark" (Hamish Linklater) and his well-funded government organization, Division III. Meanwhile, Amahl Farouk (Navid Negahban) is on a new path to attaining infinite and world-ending power.

Noah Hawley serves as Executive Producer, along with John Cameron, Lauren Shuler Donner, Simon Kinberg, Jeph Loeb and Jim Chory. Legion is the latest project from Hawley and Cameron, two of the executive producers of the Emmy® and Golden Globe®-winning FX anthology series Fargo. Legion is produced by FX Productions and Marvel Television, with FXP handling the physical production.