Posted in: Amazon Studios, Black Lightning, CW, DC Universe, FX, Hulu, Netflix, TV | Tagged: 2018, action, amazon, American Horror Story, arrow, bandersnatch, black lightning, black mirror, bleeding cool, castle rock, crossovers, cw, dc, dc comics, DC Universe, dcu, doom patrol, drama, fx, geek, homecoming, horror, hulu, influencers, interactive, Legends of Tomorrow, netflix, pop culture, pose, ryan murphy, Stargirl, stephen king, supergirl, swamp thing, The Flash, thriller, Titans
---
The Bleeding Cool Top 25 TV Influencers 2019 Countdown: #15-#11
Andy Kaufman scared the living hell out of me when I was ten – and I've been thankful for it ever since.
When I was growing up, there were four gospels to Friday nights. Bedtime set at 8 p.m. No debate. No discussion. Dad would pass out in his recliner after working shifts at the county's water/sewer plant and local hospital. Mom would pass out on the couch – for other reasons. As long as I could stay quiet and run quickly (not easy for a half-asleep spastic kid), the living room television was mine for as long as my eyes could stay open.
And then we were off and runnin'!
The Friday before my birthday was also the Fridays where Kaufman broke character (in the middle of a live television broadcast, people!), trashed the set (in the middle of a live television broadcast, people!), and got into a fight with some of the cast and crew (in the middle of a live television broadcast, people!).
Did I mention it was in the middle of a live television broadcast, people?
It blew my tiny little mind, leaving me with this nervous-but-very-cool feeling like I was doing something wrong (well, more wrong since I was already a rebel by staying up past bedtime) – seeing something I wasn't supposed to. Best part? Turns out it was all a prank coordinated by Kaufman and some on the show. Wow!
But it didn't stop there. With a late-night landscape built by local network affiliates and syndicated channels laid bare before me, it was like Uncle Scrooge McDuck about to make an oddly-not-neck-breaking dive into all of his riches.
Kolchak: The Night Stalker. Night Gallery. Captain Scarlet and the Mysterons. Good Times. Columbo. Hammer House of Horror. The Jeffersons. The Avengers. A billion Johnny Carson monologues. A gaggle of wonderfully bad movies.
Television was my second "parent" with every example above (and a righteous amount more) another "sibling" whose influence directly impacted me, both personally and professionally.
These were my "influencers."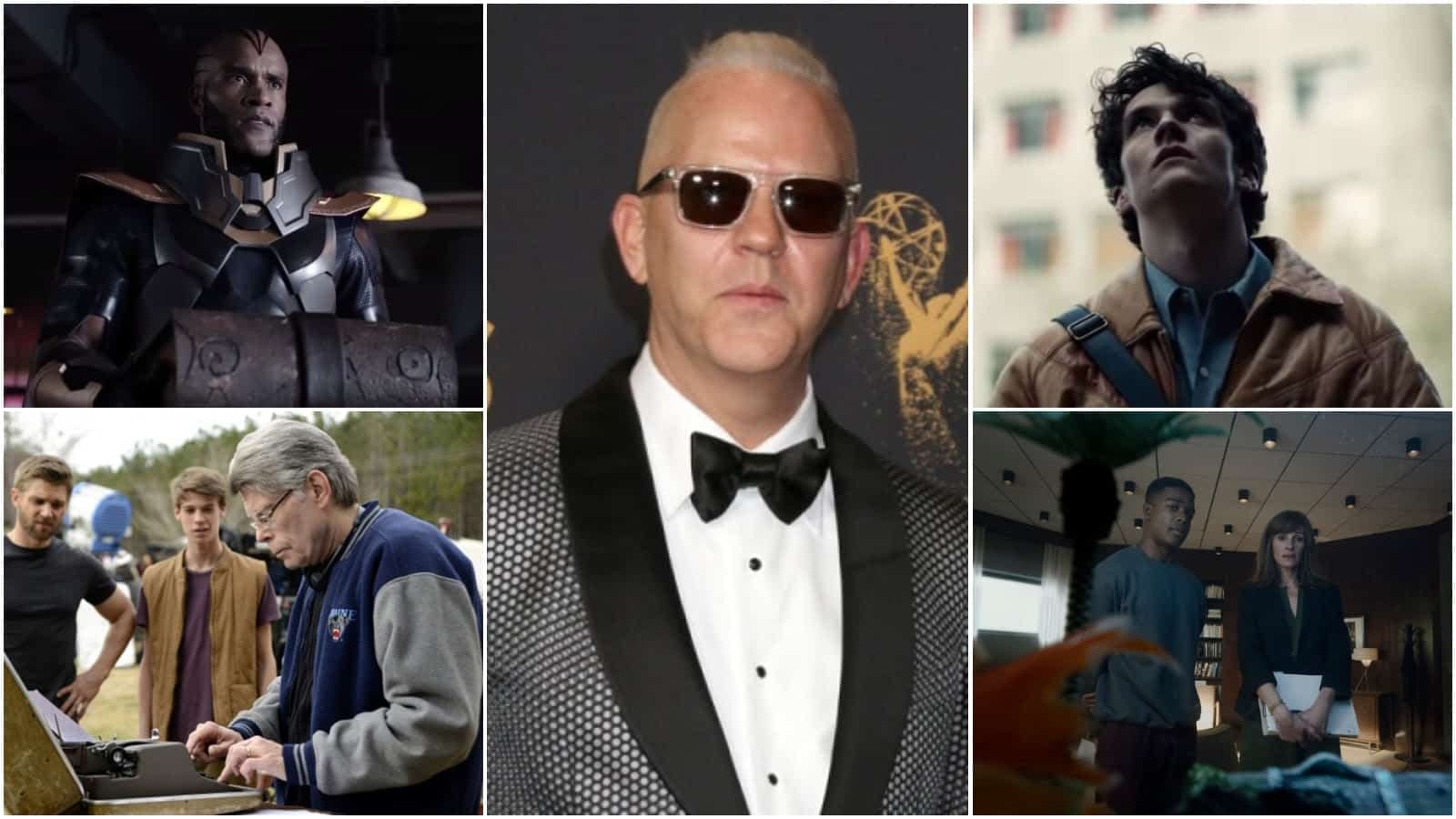 Which brings us to The Bleeding Cool Top 25 TV Influencers 2019 Countdown, a look inside our "crystal ball" and predict the individuals, shows, and events that could have the biggest influence on you next year.
Our twenty-five choices were based on a year's worth of Bleeding Cool television coverage, third-party coverage, analytics, and raw gut instinct. We started with more than 180 topics, which were halved-down and ranked to give us the 25 before you now.
To be clear, there's a danger that comes with doing lists like these: some of the predictions may be DOA by the time they post. Full disclosure, this list underwent a last-minute addition based on something (no spoilers) during the last week of December – shifting our 25th choice to "Honorable Mention" status (sorry, WWE).
So with that said, let's get started…

#15 CW DCU + DC Universe DCU = "Crisis" of Infinite Possibilities?
This is that point in the list where we rank something based purely on the fact that it just makes sense. The CW's three-night Arrowverse crossover event "Elseworlds" was a huge hit for the network and with the fanbase, but we knew early on that the story wouldn't wrap in three nights – and it didn't. Proudly.
Worlds will live, worlds will die, and the CW's DC Comics Universe will never be the same – as next fall sees…"Crisis on Infinite Earths"! What that means is we're dealing with a lot more universes and alternate realities then you can shake The Book of Destiny at – so assume DC's Legends of Tomorrow and Black Lightning will be in on the action this time (tough to explain why if they're not, unless they're no longer on the air).
But why stop there? We've had Smallville references and John Wesley Shipp's 90's Flash on the scene – time to take a deep dive and give this "crisis" an injection of the DC Universe's DCU: Titans, Doom Patrol, Stargirl, and Swamp Thing. A beautiful working relationship between a broadcast network and a streaming service that would benefit both ten-fold – and the kind of thing Stephen Amell (Arrow) likes to pull off for the fans.
BTW… did someone mention FOX's Gotham was wrapping up this year? Hmmm…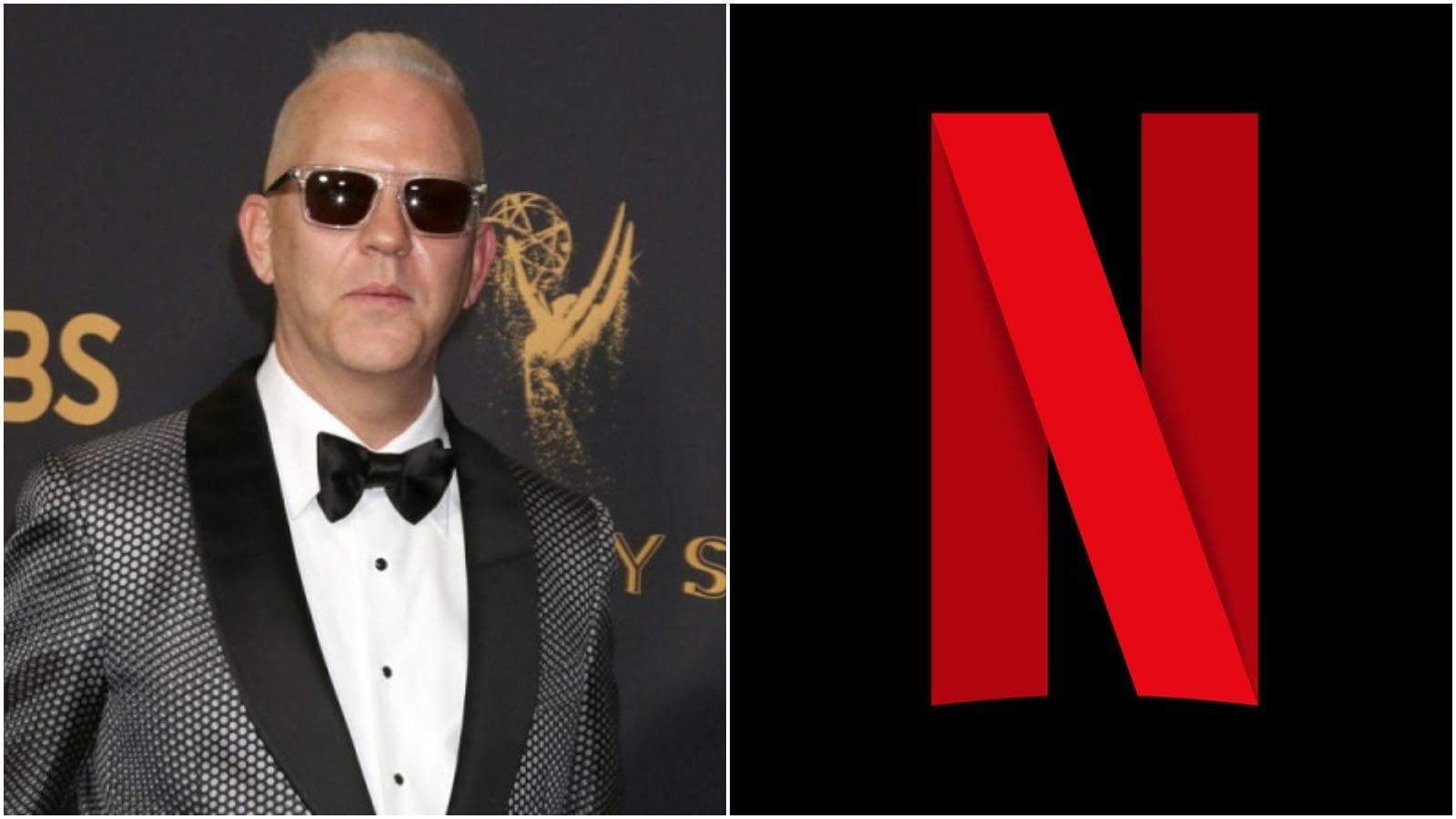 Considered one of the largest creative contracts in television ever, Emmy, Golden Globe, and Peabody Award-winning producer/director/writer Ryan Murphy (Glee, Nip/Tuck) signed an overall five-year deal with Netflix that could end up with a value as high as $300 million – meaning his Ryan Murphy Productions started producing new series and films exclusively for the streaming service as of July 1st.
If you have to ask why Netflix would be willing to "gamble" so much on Murphy, just look at his current programming slate: American Horror Story, American Crime Story, Pose, 9-1-1, and Feud. Murphy isn't a one-trick pony when it comes to his themes and subject matters, with his creative decision-making the stuff networks and streaming services climb over each other to sign: his projects attract eyeballs, awards, and critical acclaim.
Looks like Netflix isn't going to have to wait too long to see if that deal is going to pay off: Murphy has moved forward on two new series for the streamer: political comedy The Politician starring Ben Platt (Dear Evan Hansen) and Jessica Lange (Feud); and One Flew Over the Cuckoo's Nest prequel series Ratched, starring Sarah Paulson as the (in)famous nurse.
Speaking of Paulson… Murphy plans to stay directly involved in his current FOX series – and that includes a highly-anticipated ninth season of American Horror Story and a teased Coven project of some type.
Let the speculation begin…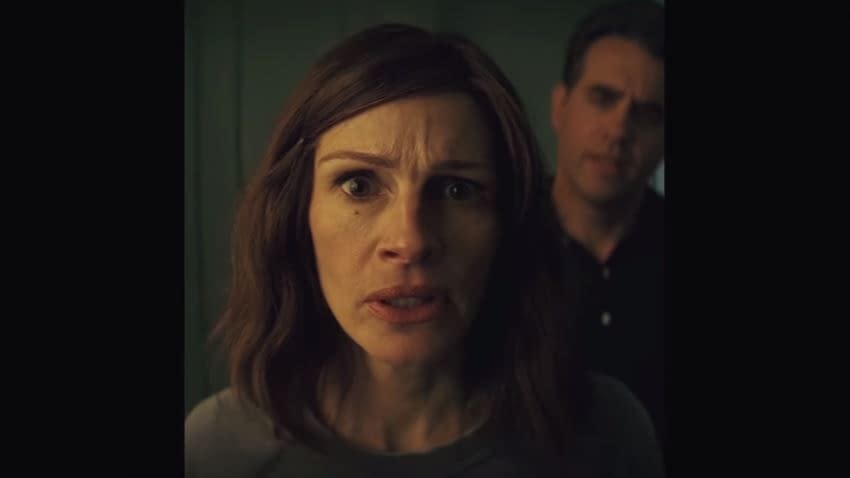 Based on Eli Horowitz and Micah Bloomberg's popular podcast of the same name, the Julia Roberts-Stephan James series Homecoming proved to be the kind of fly-under-the-radar success for Amazon Prime Video that got other studios and services to take notice and take action. Why? Because for a series starring Roberts, it didn't quite get the attention it might've gotten 10-15 years ago – and then it dropped, and the eyeballs liked what they saw. Adding to Amazon's bragging rights, the psychological thriller also received Golden Globe, Critics' Choice, Satellite, and Writers Guild of America nominations for its efforts.
The fallout? Everyone gets a podcast adaptation!
Facebook Watch is bringing mystery-thriller podcast Limetown to the social media's video service, starring Jessica Biel (The Sinner) and Stanley Tucci (A Private War); while NBC is developing a series based around Paul Bae and Terry Miles' The Black Tapes podcast. Some studios have begun creating podcast/audio drama divisions as a way of cultivating that next "big thing" in-house, like Endeavor launching Endeavor Audio.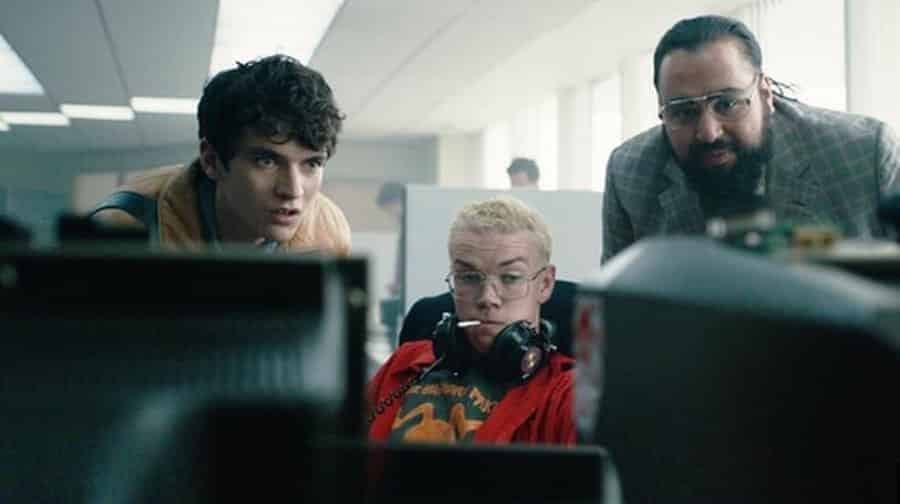 Netflix
Is it a good film? I don't know – but does it need to be?
Now before you start grabbing the pitchforks and torches and chasing me into the town square, think of it in terms of Star Wars. No one really thinks Star Wars is a "good movie" from the standpoint of plot, dialogue, or acting – and yet you knew the moment it started that you were looking at something different – a game-changer that would forever impact the way we watch movies.
That's exactly how I felt after engaging with Black Mirror: Bandersnatch's interactivity the morning it was released by Netflix – and it's the reason why we made a last-minute adjustment to the list you're currently reading.
We've gone from "Turn to Page 47" to "Fast forward your VHS tape to 27:30" to "Select DVD Chapter 8" to a seamless choice integration that never took me out of the flow of the film – and that's the key to its success.
One concern? Keeping viewers from getting caught up in the overall tech that they'd rather "play" with a film or television show instead of actually watching it. But technology like this – some invented specifically for this film – isn't going away any time soon.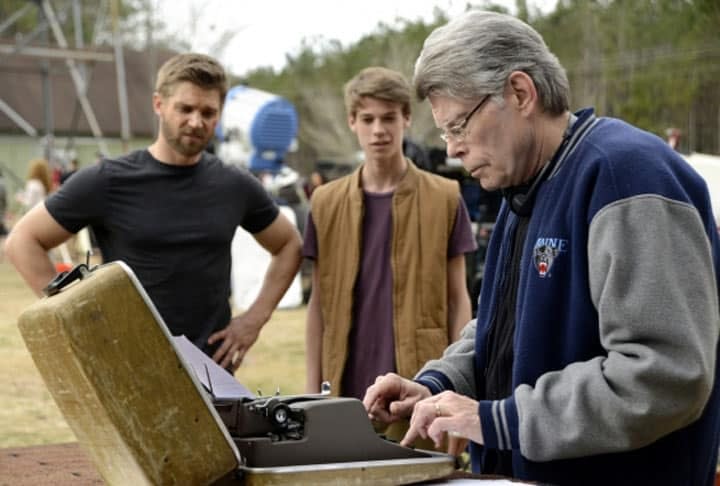 One would think his name alone secures him a space on any "influencers" list from now until our alien overlords arrive and start running things, but Stephen King is not one of those authors who's content to ride the coat tails of his past-work's reputation. If it feels like King's putting out 67 books a year, it's probably because King's in the middle of one of his most creative periods ever – and we're talking a career filled with a righteous amount of "creative periods."
And if King's going to keep writing, Hollywood's going to keep adapting. This summer saw the premiere of Hulu's Castle Rock. Taking a number of King's works linked by the (in)famous fictional town and developing them into a "shared universe" horror/thriller anthology, Sam Shaw and Dustin Thomason delivered the streaming service that won over both critics and viewers by the end of its run – while setting up a tantalizing tease for the second season ("All works and no play…")
For 2019, you have Audience's Mr. Mercedes returning for its third and final season, production on the second season of Castle Rock expected to start, and a list of works either in pre, post, or middle of production that I could never list in its entirety here (but IMDB has them here).
Anyone ever consider…The Stephen King Channel? Just a thought…
---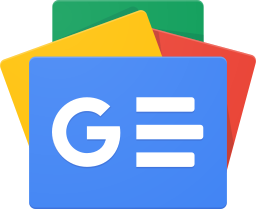 Stay up-to-date and support the site by following Bleeding Cool on Google News today!