Black Lighting Season 1: James Remar Talks Peter Gambi and Moral Compasses
I am of the mindset that James Remar makes anything he is in better. Well, except for Mortal Kombat Annihilation where he replaced Christopher Lambert as Rayden… that was just bad.
From his early days in The Warriors and 48 Hours to more recently doing recurring roles in Dexter, The Shannara Chronicles and Gotham, he always brings a certain depth and gravitas to the role. In Black Lightning, he plays Peter Gambi, anything but a simple tailor who has been Jefferson Pierce's (Cress Williams) 'Alfred' for years. He's the Cisco/Felicity/Diggle role for Team Black Lightning. The video below has Remar talking about Gambi, how he is not only there to support Jefferson, but to also be a moral compass.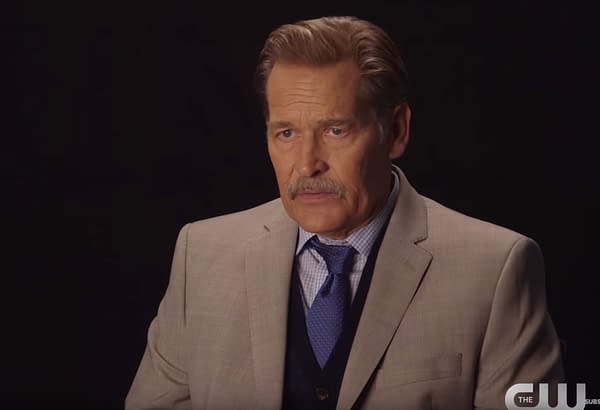 In the comics, Peter Gambi was introduced in Black Lightning #1 by Tony Isabella and Trevor Von Eeden. He was tailor when we meet him, but in his youth he was a hit man for the mob and responsible for Jefferson's father's death. Having reformed, he became a friend and confidant to Jefferson. He also designed the original Black Lightning costume and belt which originally gave Jefferson his powers.
Gambi sacrificed himself, taking a bullet meant for Black Lightning. Jefferson learned that Gambi killed his father as the man died, and Jefferson forgave him. In an interesting connection to The Flash, Gambi has a brother named Paul, also a tailor, who has a small shop in Central City where he secretly makes costumes for the Rogues.
Black Lightning airs Tuesdays at 9 p.m. ET on the CW.
https://youtu.be/ZBAu4j1Fa0E