Black Lightning 'Angelitos Negros' Recap: Khalil and Jennifer Are Done Running [SPOILERS]
The CW's Black Lightning is back from its midseason break with the third and final chapter in "The Book of Rebellion" arc, "Angelitos Negros." Khalil (Jordan Calloway) and Jennifer (China Anne McClain) face some hard truths about where they're running, and Tobias gets closer to his end goals as he is able to hack into the secrets of the ASA's suitcase computer.
https://youtu.be/oYTpn8s2eyQ
We begin with Jennifer and Khalil hiding out in his secret apartment: a converted train car in an abandoned factory. He admits he always loved trains from when they used to watch Thomas the Tank Engine as kids. They get closer as he offers her necklace back to her and makes her a delicious dinner of instant ramen noodles. While Jennifer wants to continue their relationship, she rebuffs his further physical advances, "I didn't leave home to lose my virginity in a train car. Not like this." She's worried about his safety, and they try to make plans for the future–including escaping overseas where Tobias (Marvin "Krondon" Jones III) can't find them.
While they grow closer, both the good guys and the bad guys keep up their search. Jefferson/Black Lightning (Cress Williams), Anissa/Thunder (Nafessa Williams), Lynn (Christine Adams), and Gambi (James Remar) all split up to search abandoned factories where they had traced Khalil's cell signal. Unbeknownst to them, Lynn finds the trains and calls into the darkness "Home is not home without you." This gets to Jennifer, and she and Khalil decide to go home, despite her comparing it to Riker's Island (ouch).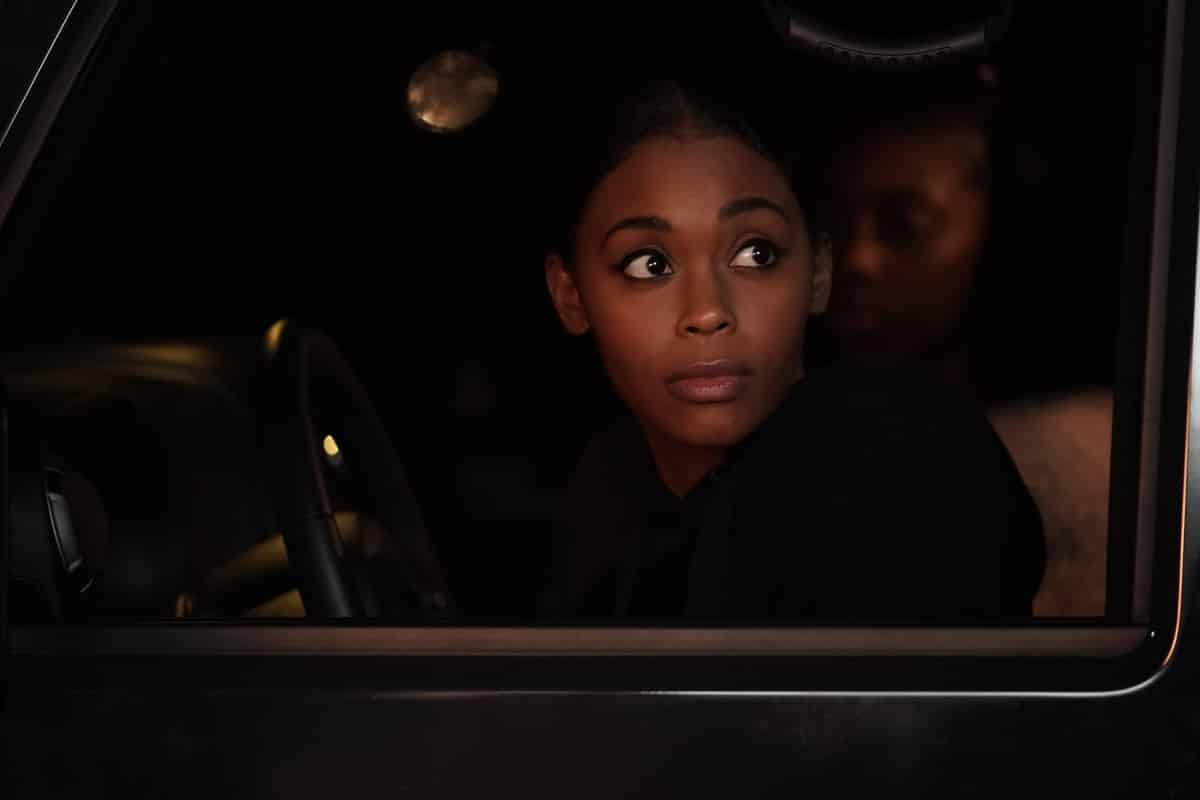 Meanwhile, Tobias has enlisted his new data nerd Todd (RJ Cyler) to try to hack into the briefcase computer. This provides some of the best parts of the episode: Tobias toys with Todd, serving him vegan chicken and waffles while making him answer the phone using his "white voice", generally monologuing all the best villain lines.
When Jennifer returns home, the Pierce family and Khalil make up, and Khalil decides to turn himself in so he can get protective custody. Jefferson goes to Henderson to ask a favor to bring Khalil in and protect him. After some tearful goodbyes, Khalil goes into federal protective custody and is almost immediately intercepted by Cutter (Kearran Giovanni), who murders all of the cops, delivering the fugitive to Tobias.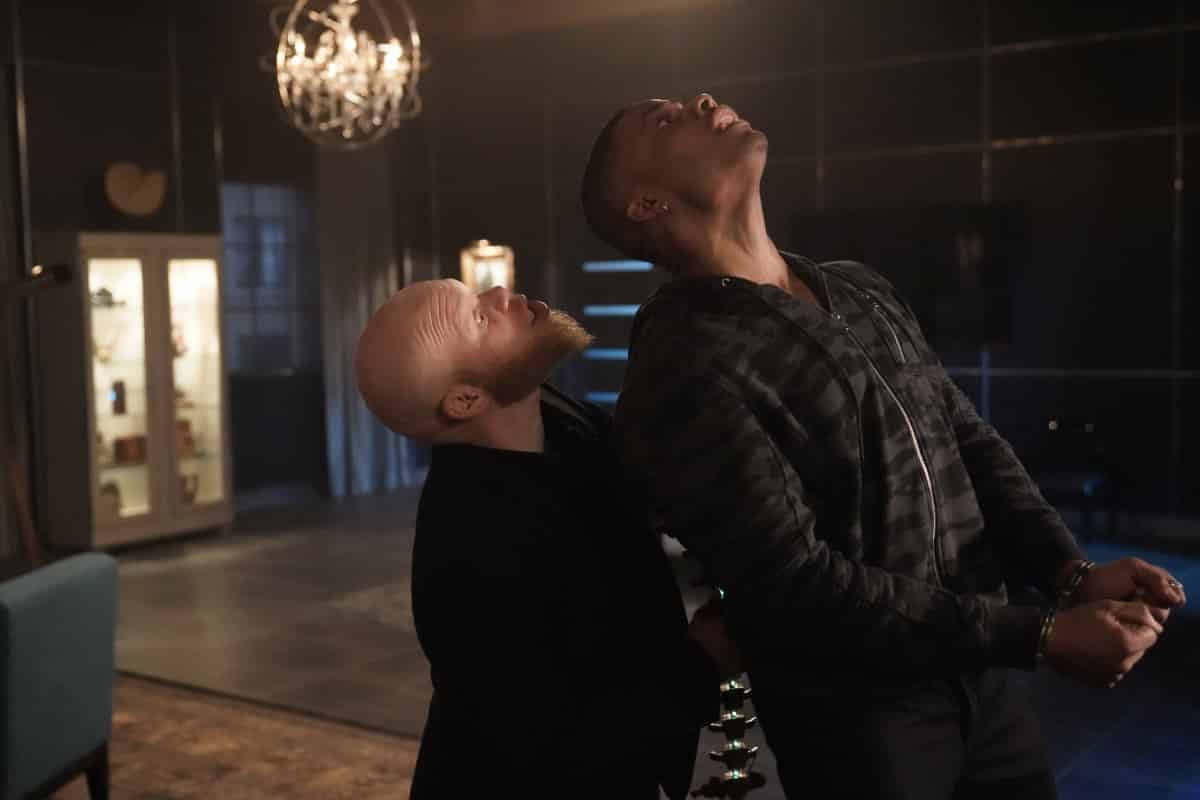 Naturally, Tobias is incredibly angry and takes it out Khalil, pulling out the electronic implant from his spine that allows him to move–leaving him paralyzed, in incredible pain, and bleeding out in front of Reverend Holt's (Clifton Powell) church. Todd unlocks the data on the computer, finding a treasure trove of information on the ASA's experiments, the pod children, meta-research in Garland, and information that the free clinic may have four pods still on site somewhere. "Now we begin," Tobias says menacingly.
Next week sees the start of the "The Book of Secrets" arc, with new episode "Prodigal Son":
https://www.youtube.com/watch?v=dDvlCwR-Fi8
Black Lightning s02e11: 'The Book of Secrets: Chapter One – Prodigal Son': FRUSTRATION – Jefferson (Cress Williams) suspects that Tobias (Marvin Jones III) is behind a recent malicious attack. He brings this news to Henderson (Damon Gupton) but doesn't get the answer he was looking for. Meanwhile, Lynn (Christine Adams) is confronted by her past. Nafessa Williams, China Anne McClain, Jordan Calloway and James Remar also star. Rob Hardy directed the episode written by Pat Charles