Black Lightning started off quickly, throwing the whole Pierce family into some pretty intense situations, some of which really didn't involve the fact that Jefferson Pierce (Cress Williams) is Black Lightning. These were things that would've been problems regardless of how Jefferson spends his evenings. The girls were kidnapped because Jennifer (China Ann McClain) went to the wrong club and hung with the wrong person, and Anissa (Nafessa Williams) got involved because of her sister. And when they chose to get involved with the protest march, again, that was their choice and nothing to do with who their father was.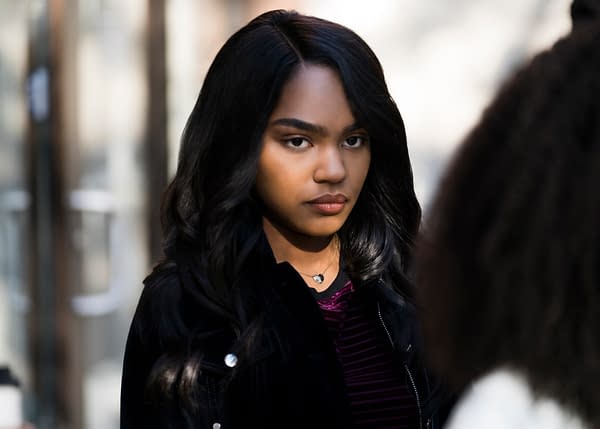 Now Jennifer has an even bigger choice to make. Her boyfriend Kahlil (Jordan Calloway) was shot during the march and will never walk again. She's still in high school and was dreaming of proms and dancing now she has to decide if she wants to stay and help Kahlil rebuild his life. Not the type of stuff you expect a Super Hero TV show to get into in only their sixth episode. But Black Lightning is a different type of Super Hero show. The clip below shows Jennifer talking to Anissa about that very decision.
Black Lightning airs tonight at 9 p.m. ET on the CW.
https://youtu.be/3mKVKl9-om8
Enjoyed this article? Share it!