Black Lightning Season 1: "You Wanted to Give the People Hope"
The CW has released a second scene from the series premiere of Black Lightning. One of the elements that the Greg Berlanti superhero series have in common is the casting of a more mature, familiar face to offset some of the younger actors. A character without powers, but that can help guide the hero along the right path. On Arrow they have Paul Blackthorne as Quentin Lance. On The Flash it's Jesse L. Martin. On Supergirl it was Calista Flockhart, and even though he was part of Firestorm, for Legends of Tomorrow it was Victor Garber. Even though Black Lightning (Cress Williams) is an older hero who has been retired for nine years, they still cast James Remar to fill that role, and we see him doing just that in the new scene.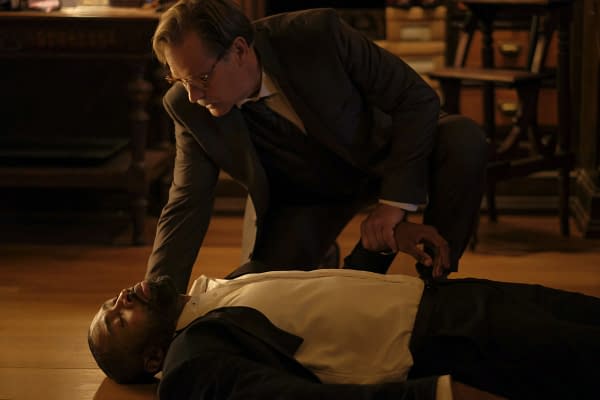 Remar, who has played a guide to an anti-hero in the past as Dexter Morgan's father, plays tailor Peter Gambi. In the comics, Gambi is an ex-mob hitman who reformed and became a tailor. He was responsible for the death of Jefferson Pierce's father, but would later become friends with Jefferson and design costume and force field belt that gave Jefferson his powers. Gambi would eventually sacrifice himself to save Jefferson. How much of that will be incorporated in the series remains to be seen. But in this scene its obvious that Gambi has been trying for a long time to get Jefferson back into the game.
Gambi, along with Jefferson, first appeared in Black Lightning #1 (1977) by Tony Isabella and Trevor Von Eden.
Black Lightning premiers January 16th at 9 p.m. on the CW.
https://youtu.be/ibifzU2t0DQ