Blindspot Casts Bill Nye the Science Guy as Patterson's Papa
Blindspot may be adding a new expert to the team to help solve the problems of Jane Doe's tattoos. At least that is one possibility as Bill Nye, most commonly referred to as "the Science Guy", will be appearing on an upcoming episode of the NBC series… but with an interesting twist. According to EW.com, the renowned science educator is going to be appearing as himself, but he will also be the father of Patterson (Ashley Johnson).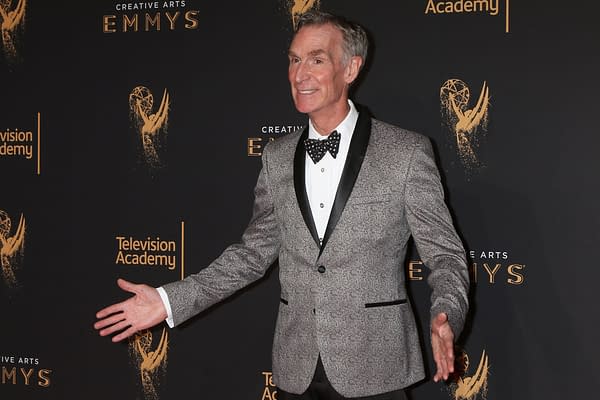 This could resolve one of the shows biggest mysteries… what is Patterson's name? She's always just known as Patterson. Is that her first name? Patterson Nye? Or a cover name or her mother's maiden name? We may finally get the answer.
What exactly Nye will be doing is of course being kept quiet, but this isn't the energetic educator's first time in a drama series. He has appeared multiple times and not always as himself. He appeared multiple times on the television series Numb3rs as Bill Waldie, but most often he does play himself including appearances on Stargate: Atlantis and The Big Bang Theory.
I hope the series has fun with his appearance and makes it more than just stunt casting. Turns out that he's a secret Federal agent or something.
Blindspot airs Fridays at 8 p.m. ET on NBC.