Breaking Social Distancing Rules? The Walking Dead Knows Who You Are
Ever since the coronavirus pandemic began shuttering productions all across the pop culture landscape, the Walking Dead universe has pretty much been idling in neutral. We're guessing that Fear the Walking Dead season 6 will debut at some point this summer. The spinoff series The Walking Dead: World Beyond and the original series' Greg Nicotero-directed tenth season finale "A Certain Doom" are loosely penciled in for sometime later this year (fingers crossed). But now that we find ourselves in the middle of Memorial Day weekend, we're seeing that more and more states are starting to ease varying levels of restrictions.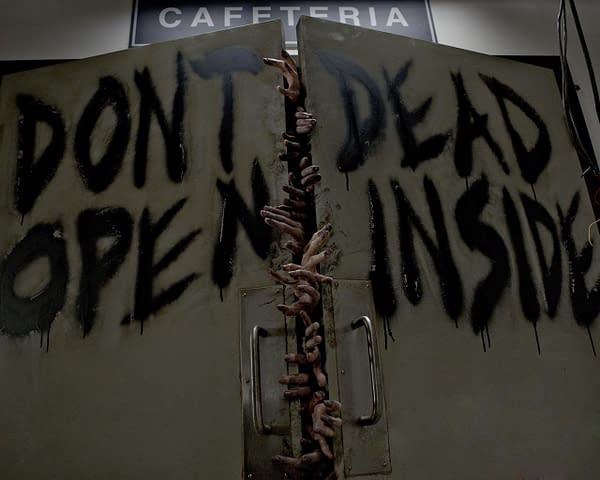 Know what else we're seeing? Waves of idiots who think they know better that health professionals and those charged with taking care of matters like these defying social distancing orders and congregating in righteously large masses. You know the "wonders of mankind" we're talking about, and we're not talking about people who have businesses and need them open to make a living, to survive. Those are the people you feel for, the ones you work for as hard as you can to get things open quickly and safely. Nope, we're talking about the vast majority of the people you're about to see in the clip below – and apparently, the fine folks at The Walking Dead Twitter account agree. Now, we could go off with some great one-liners that would definitely include words and phrases like "tinfoil hats", "Trump supporters", "one-syllable words" and "Karens", but we'll leave it to the following retweet to get the point across in a way that Walking Dead fans can truly appreciate. And for the record? Damn good line:
Speaking with BuzzFeed News at the end of last month, consulting producer LaToya Morgan revealed that the show's writers have been working from home and that a certain popular online meeting program has made the entire experience much easier on both a personal and professional level: "I think Zoom offers a great opportunity to check in with people visually. Seeing everyone's faces, even if it is in those Brady Bunch boxes, you're like, 'Okay, you're safe. We're all going to get through this together. So it's reassuring in a sense."
The writers' room's group video conference meetings usually include 6-9 people, and last between four and five hours, with breaks in-between. Interestingly enough, the team finds they are on Zoom meetings less time than they would if they were physically meeting. For Morgan, that shortened time creates a deeper focus because everyone is now well-aware of the amount of time they have to work with to get things done. As much as it's not the ideal situation for the writers, she appreciates having the ability for them to continue doing their job. "Of course this is all disruptive in certain ways, but at the end of the day, we're still able to do our jobs. We are tremendously fortunate and lucky that we're able to do that, and any burden or small technological glitches that we have really pale in comparison to the work that's being done by all our essential workers, our doctors, our nurses, our mail carriers. So we're able to endure."
---
---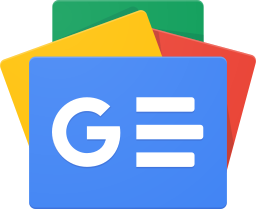 Stay up-to-date and support the site by following Bleeding Cool on Google News today!