Tonight, the season 5 raid ends for HISTORY's Vikings, and we've got a tease of a pretty epic battle coming.
If there is ONE thing the series does tremendously well, it's the fight scenes and large-scale battles. Of course Michael Hirst and co do most things with Vikings tremendously well, so it should be expected that the "more grown up Game of Thrones" style scenes really sing.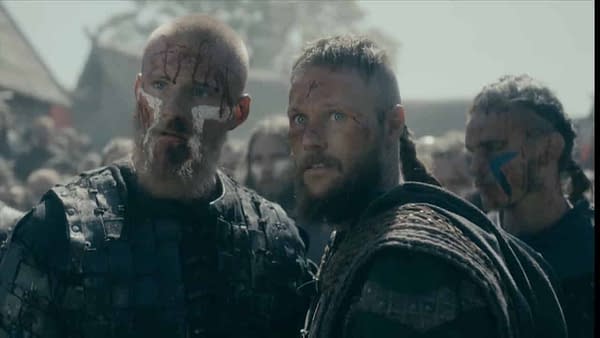 In this teaser for season 5's finale "Ragnarok" (which airs tonight on HISTORY, check local listings for time), we get glimpses of two of the most notorious sons of Ragnar coming face to face again with armies at their backs.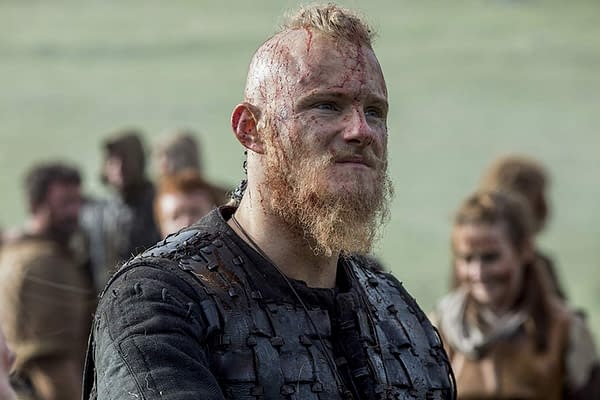 Who will win? Will Bjorn Ironside, Ragnar's eldest son, triumph over Ivar the Boneless? It's moments like these that remind us how heartsick we are that season 6 will reportedly be the last for the historical drama we've come to love.
We'll let you know what we hear about production for the final season of Vikings.
Enjoyed this article? Share it!