'Charmed' Season 1, Episode 17 "Surrender": Will Maggie Fall for Hipster "Poser"? [PREVIEW]
If you thought last week's episode – or even this entire season so far – of the CW's Charmed has had a lot going on, then buckle up for this week's episode "Surrender" because we have a righteous amount of plates all spinning at the same time in this round. Putting aside Harry's deal for a minute (not to diminish it, but that's a whole other level of consideration), you've got The Vera Sisters dealing with returning "friends-plus" having their own "inner demons," new demons, and hipster cult leaders… all while still learning the truth behind their powers.
Now that's a heavy load to carry around… and did we mention Harry?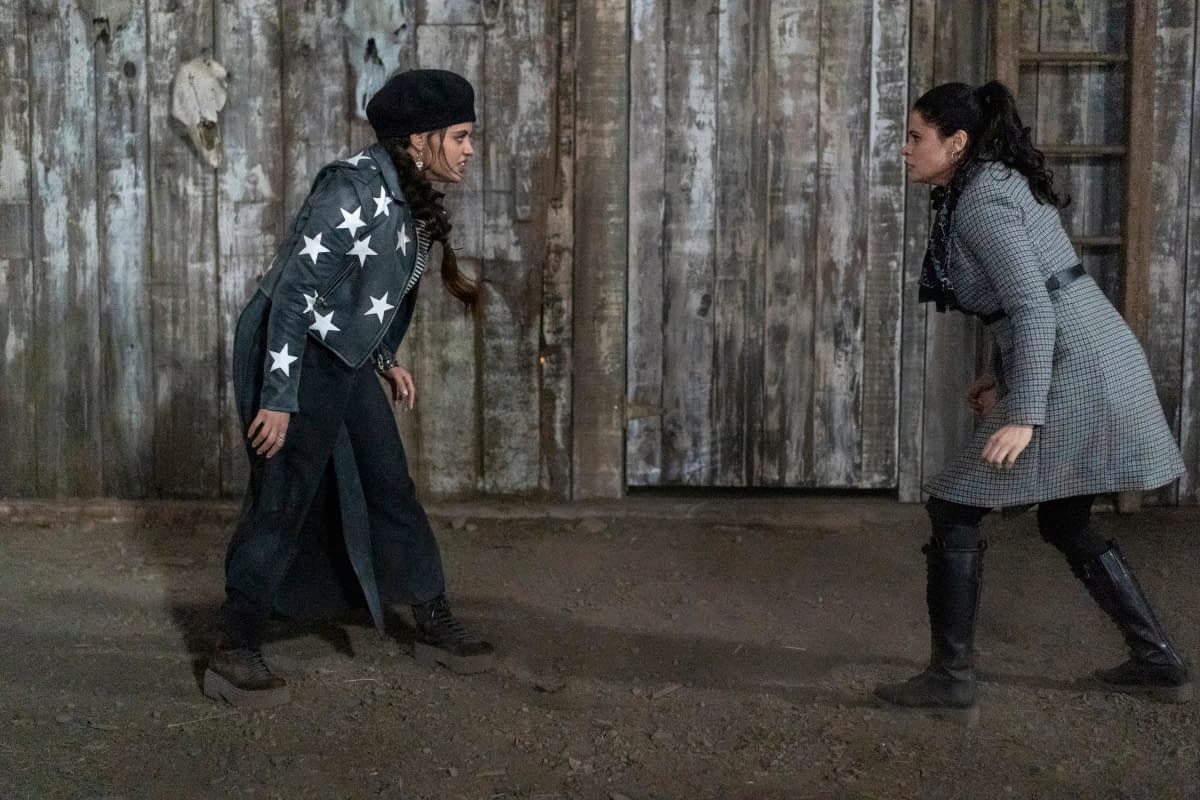 Here's a look at the promo and a sneak preview of this week's new episode of CW's Charmed, "Surrender":
https://youtu.be/xc81E_O9PFU
Charmed s01e17 "Surrender": DEEPEST DESIRE — When Niko (Ellen Tamaki) reaches out to Mel (Melonie Diaz) for help, she unknowingly reveals a new demon. Maggie (Sarah Jeffery) volunteers to infiltrate the "cult" to help thwart him, but when she goes missing Macy (Madeleine Mantock) and Mel set out to find her before it's too late.

Harry (Rupert Evans) must face the consequences of the "gift" that The Elders have bestowed on him, leaving Mel, Macy and Maggie shocked and angry. Mel thinks that Fiona (guest star Leah Pipes) might be the key to helping Harry, which seems to cause trouble between her and Jada (guest star Aleyse Shannon). Meanwhile, Parker (Nick Hargrove) is getting worse and Maggie has an idea on how to make him better. Megan Follows directed the episode written by Sarah Goldfinger.
https://youtu.be/rJ1SVpMMIkw
And if that's not enough to get you in the mood for this week's episode "Surrender," here's a gallery of preview images that gives us the strong impression that this will be a very "hands on," action-y chapter – along what looks to be some examples of hipster posing and "deep, meaningful stares"…
https://youtu.be/VwETXfZ3A0Y
The CW's Charmed stars Melonie Diaz as Melanie Vera, Sarah Jeffery as Maggie Vera, Madeleine Mantock as Macy Vaughn, Ser'Darius Blain as Galvin Burdette, Ellen Tamaki as Niko Hamada, Nick Hargrove as Parker, and Rupert Evans as Harry Greenwood. Jessica O'Toole & Amy Rardin, Jennie Snyder Urman, Ben Silverman, Brad Silberling, Howard Owens, and Carter Covington serve as executive producers.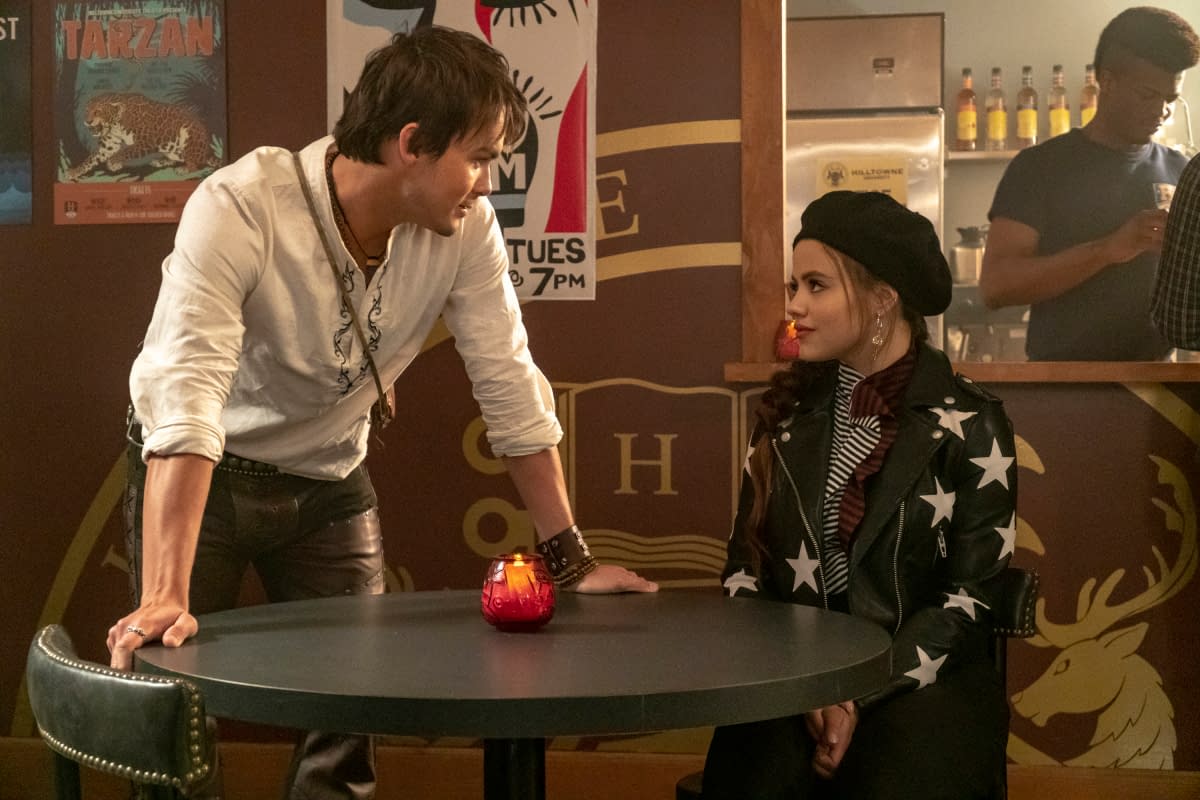 Based on the original series, the CW's Charmed stems from CBS Television Studios in association with Propagate Content, with executive producers Jessica O'Toole (Jane The Virgin), Amy Rardin (Jane The Virgin), Jennie Snyder Urman (Jane The Virgin), Ben Silverman (The Office), Brad Silberling (Jane The Virgin), Howard Owens (Jackie), and Carter Covington (Faking It).