The folks over at Crunchyroll are rolling out a streetwear capsule collection of exclusive clothing featuring One Piece, the long- running and perennially popular pirate themed anime.
There will be four total One Piece themed hoodies, available exclusively at the Crunchyroll webstore!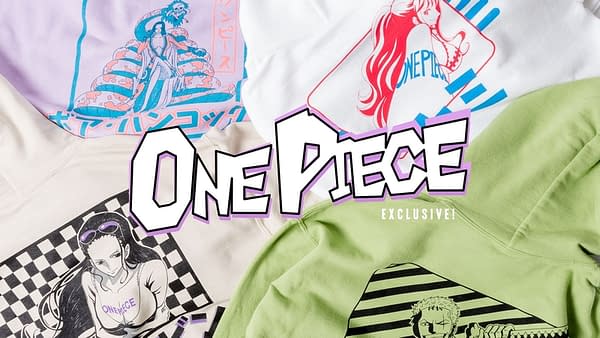 Each hoodie has the One Piece logo on the front, and a character portrait on the back.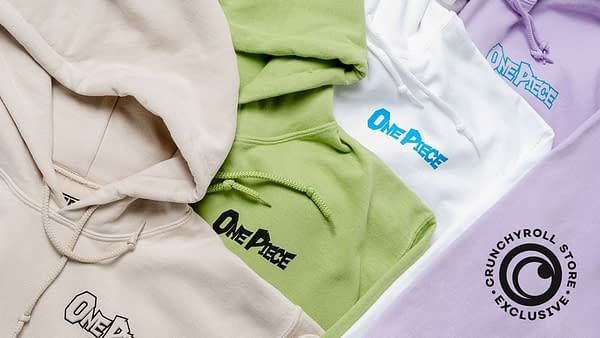 I'm really digging this Zoro hoodie, the retro style stripes really add to the design!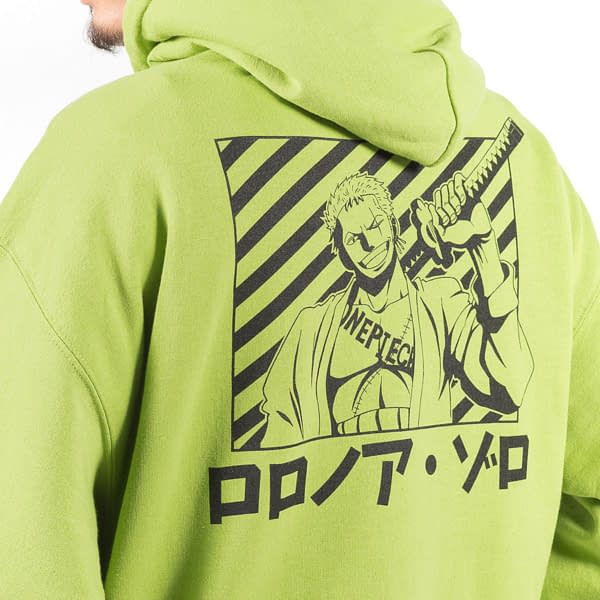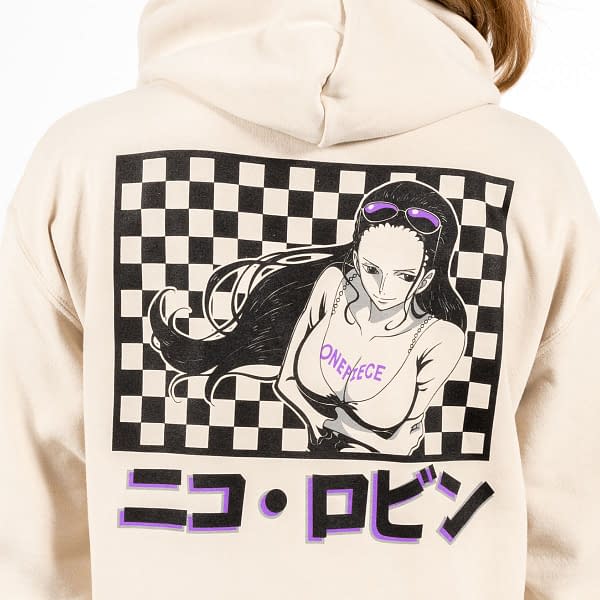 Here's the deal with this One Piece collection- once Crunchyroll sells out of stock on these items, they won't be available again! Previous limited edition projects like this sold out pretty quickly, with items from DARLING in the FRANXX, Mob Psycho 100, Re:Zero, Bananya, and Miss Kobayashi's Dragon Maid.
One Piece was originally a manga series from Eiichiro Oda that appeared in the Weekly Shonen Jump magazines. One Piece chronicles the adventures of Monkey D. Luffy, a young pirate who's body has the characteristics of rubber. Luffy wants to become the Pirate King, and feels that the best way to do that is by acquiring the One Piece, a mythical treasure owned by the last Pirate King. Luffy gathers a crew of pirates on his mission, including: Nami, a cat burglar with penchant for cartography, and Zoro, a famed swordsman who fights with three blades; one in each hand, and one in his teeth.
The limited One Piece capsule streetwear hoodies are available from Crunchyroll right now until they sell out!
Enjoyed this article? Share it!