We Have Details on Upcoming Episodes of The Flash, Arrow, Supergirl, and Riverdale!
The CW Arrowverse and Riverdale all premiere new seasons in less than two weeks, and today we have new plot details and synopsis for upcoming episodes for Arrow, The Flash, Supergirl, and Riverdale. Let's start with the season 7 premiere of Arrow, titled 'Locked Up':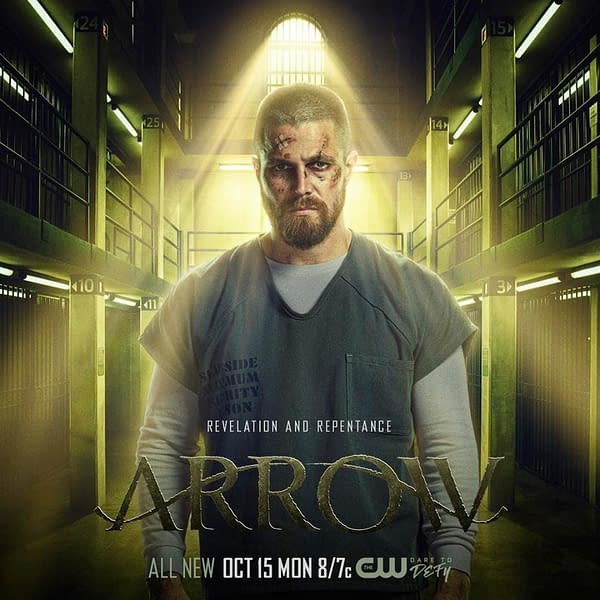 Following Oliver's (Stephen Amell) shocking decision to turn himself over to the FBI and reveal his identity as the Green Arrow to the public, Oliver has spent the past five months in Slabside Maximum Security Prison. Determined to keep a low profile to shorten his sentence for the sake of his family, Oliver is tested when he runs into old foes.

Meanwhile, Diggle (David Ramsey) and Dinah (Juliana Harkavy) have taken on new jobs and left their costumes behind but not everyone is following suit. With her focus on William (guest star Jack Moore), Felicity (Emily Bett Rickards) tries to start over but when someone from her past resurfaces, things become complicated.

James Bamford directed the episode written by Beth Schwartz & Oscar Balderrama.
Everyone keeps saying that they think this season will be loosely based on the almost-Green Arrow film Supermax, but I am not buying it. We will find out when it debuts on The CW October 15th at 8 PM.
Supergirl is up next, with the season 4 premiere episode ' American Alien', which will debut a new suit for our hero: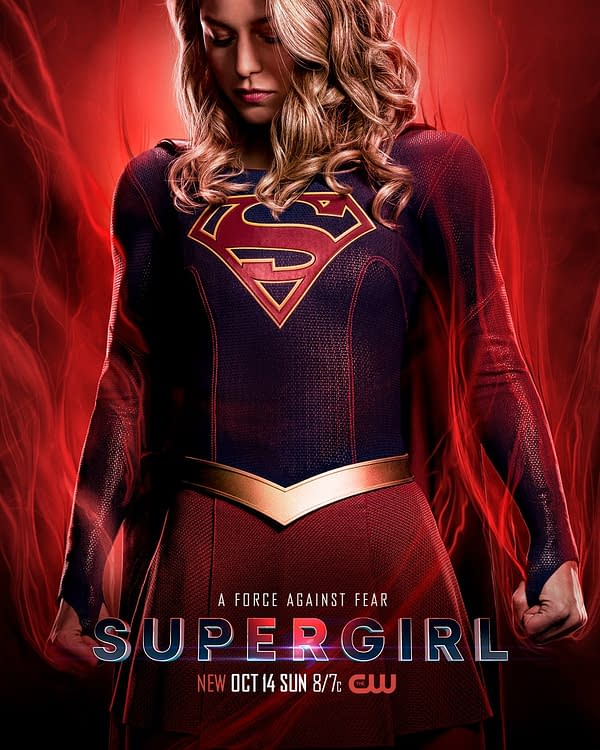 Diving back into reporting, Kara (Melissa Benoist) welcomes a new cub reporter to CatCo. Meanwhile, James (Mehcad Brooks) and Lena (Katie McGrath) argue about James' impending indictment for acting as the vigilante Guardian, while Alex (Chyler Leigh) and Brainy (Jesse Rath) struggle to get in sync at the DEO.

Supergirl (Melissa Benoist) is called into action when remnants of the anti-alien terrorist organization Cadmus try to assassinate pro-alien leaders, but their endgame turns out to be much more sinister than she expected. J'onn (David Harewood) relishes his peaceful new life, but an outing with an old friend causes him concern.

Jesse Warn directed the episode with story by Robert Rovner & Jessica Queller and teleplay by Gabriel Llanas & Aadrita Mukerji.
Supergirl debuts on The CW Sunday, October 14th at 8 PM.
Finally in the DC TV universe, we have The Flash. The second episode of the season is titled 'Blocked' and will also star Chris Klein as the villain Cicada: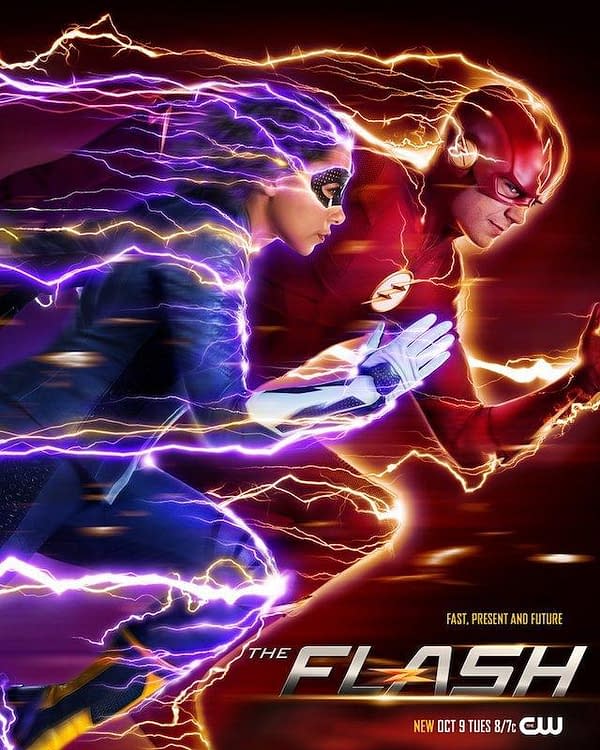 As Barry (Grant Gustin) helps his daughter, Nora (Jessica Parker Kennedy), become a better speedster, he and Team Flash also track down a meta stealing high-tech weapons, only to cross paths with a new foe named Cicada (Chris Klein), who is hunting the very same meta with nefarious intent.

Kim Miles directed the episode written by Eric Wallace & Judalina Neira.
'Blocked' will air on The CW on October 16th at 8 PM.
Lastly, we have a plot synopsis of the second episode of the third season of Riverdale, titled 'Chapter 37: Fortune and Men's Eyes':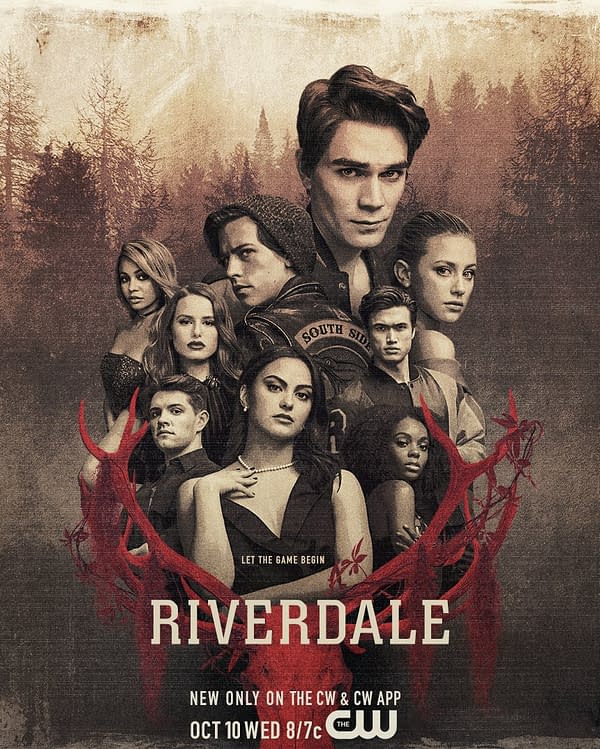 After a gruesome discovery is made in the forest, Jughead (Cole Sprouse) and Betty (Lili Reinhart) team up to investigate Riverdale's latest mystery.

As Archie (KJ Apa) navigates his new surroundings, Veronica (Camila Mendes) devises a plan to bring a bit of home to him. Elsewhere, when Moose (guest star Cody Kearsley) decides to join the RROTC, Kevin (Casey Cott) worries he may be pulling away from him.

Madelaine Petsch, Marisol Nichols, Madchen Amick, Luke Perry, Ashleigh Murray, Mark Consuelos, Skeet Ulrich and Charles Melton also star. Jeff Woolnough directed the episode written by Michael Grassi.
Chapter 37 of Riverdale airs on The CW Wednesday, October 17th at 8 PM.