Dave Bautista to Tommy Tuberville: "You're Just a @#$%ing Moron"
Former WWE wrestler turned Hollywood megastar Dave Bautista added a new nemesis to his rapidly growing Republican rogues' gallery this week. This time, it's Alabama's junior Senator, Tommy Tuberville, who has felt the wrath of The Animal on Twitter. Bautista lashed out at Tuberville following misleading comments made by the Senator about Democratic plans to defund the police.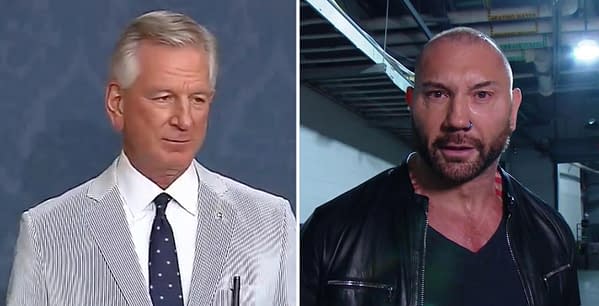 Bautista responded:
But Tuberville wasn't the only politician to earn the ire of Dave Bautista this week. Bautista also took aim at Florida State Representative Anthony Sabatini for encouraging Florida Governor Ron DeSantis to ban mask mandates and vaccine passports in the state. Bautista said: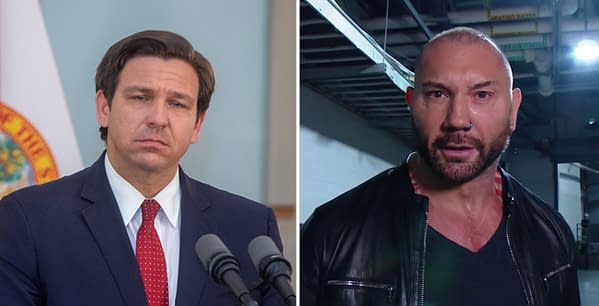 Speaking of DeSantis, who has been one of Bautista's primary political enemies since fellow WWE Hall-of-Famer former president Donald Trump was pinned cleanly by Joe Biden at the 2020 Election PPV. Referencing the rising number of coronavirus infections and resulting hospitalizations in Florida, Bautista said:
Bleeding Cool remains your number two source for news about Dave Bautista's tweets, with Dave Bautista's Twitter page currently being the number one source. Bleeding Cool will continue to closely monitor Bautista's Twitter in hopes of finding even more material for clickbait articles, so stay tuned.