"Daybreak": Post-Apocalyptic "Ferris Bueller" Proves Promising, Needs Depth to Survive [SPOILERS]
Based on the graphic novel of the same name created by Brian Ralph, Netflix's Daybreak borrows from so many genres it is hard to categorize. It's definitely dystopian, there are zombie like enemies and even worse humans, but it's a world run by teenagers and a fever dream of pop culture references. The creators have referred to it as "My So Called Apocalypse " and "Ferris Bueller on bath salts" – and after watching the first episode, I can say that both are accurate descriptions.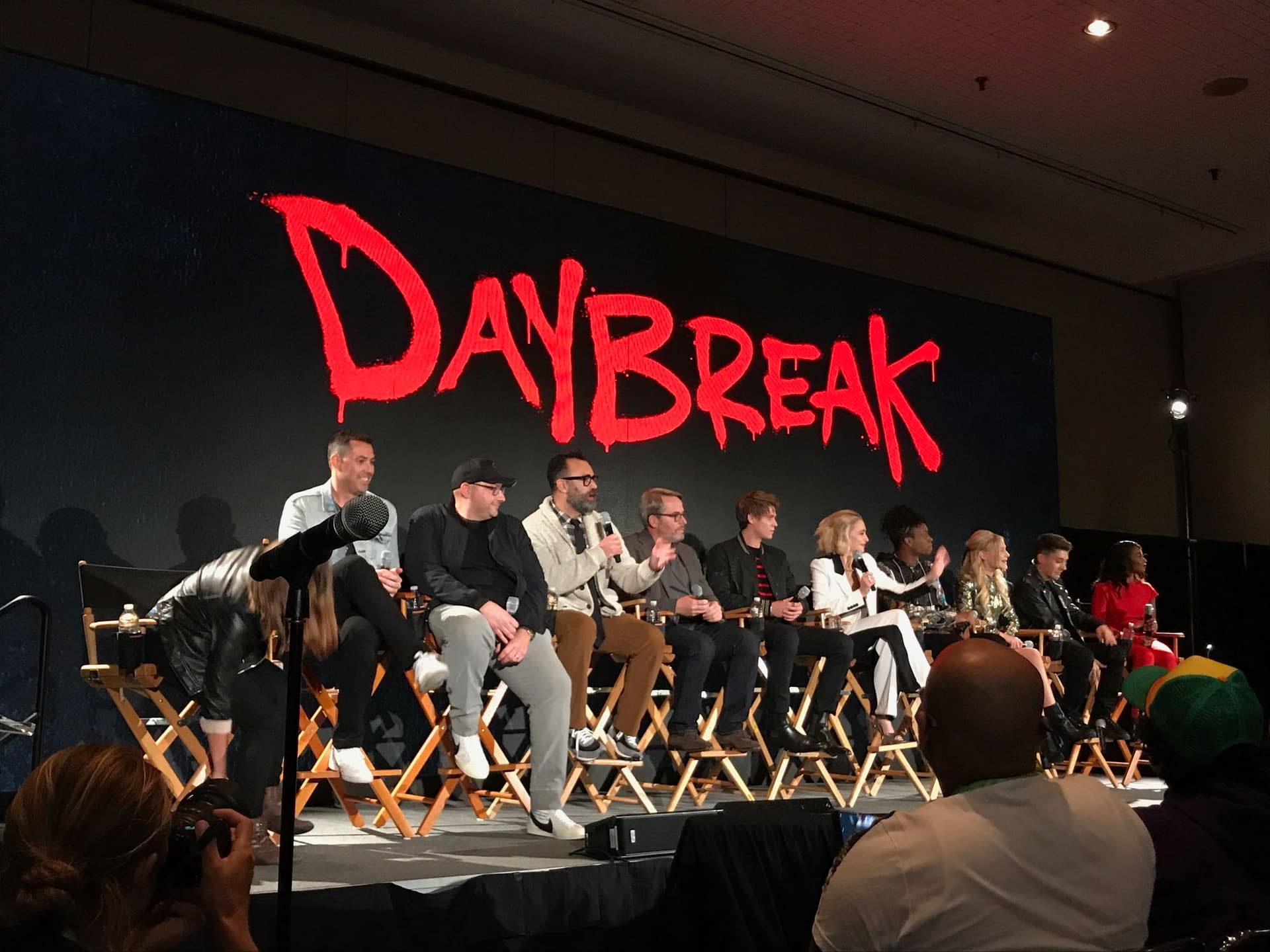 The main character of the show is Josh Wheeler, an optimistic high school student in Glendale, CA who has survived what looks like a nuclear blast that somehow killed off almost everyone over the age of 18 and turned the remaining adults into zombie like "ghoulies". The kids run things now and they have turned their high school cliques into tribes with Josh trying his best to stay "Ferris Bueller cool" but living alone for safety. Josh is played by Colin Ford (Supernatural) who speaks directly to the camera but ends up being more than just a Ferris knockoff. Speaking of Ferris, Matthew Broderick (The Producers) plays the school principal and appears in flashbacks in the first episode but we do not yet know which kind of adult he turned out to be.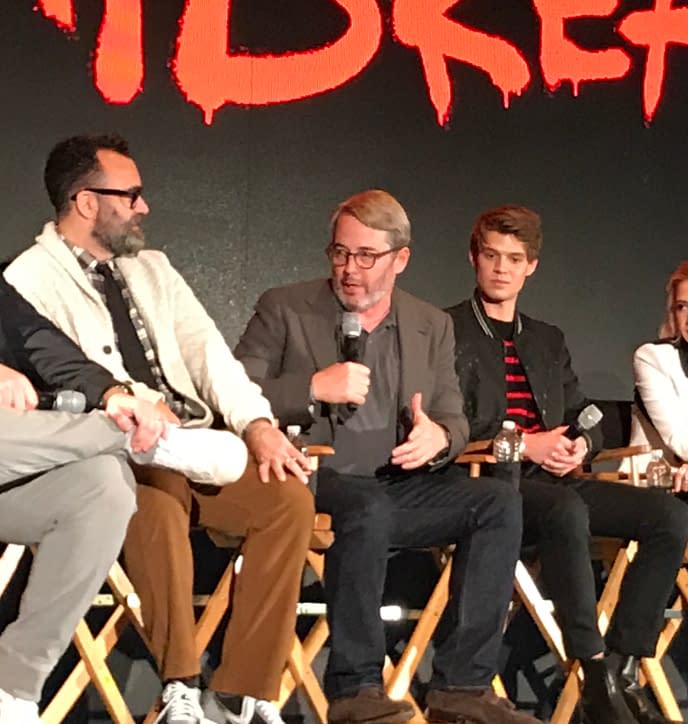 In the first episode we follow Josh as he is living his best life, hustling and avoiding trouble while picking up cool swords and looting mansions- this apocalypse is the best thing that has ever happened to him until he is forced to participate in the tribal turf wars and violence happening all around him. He soon meets up with an ex-bully Wesley (Austin Crute) and Angelica, a pyromaniac ten year old played by Alyvia Alyn Lind as they face menacing bands of jocks and….the golf team? We are also introduced to Sam Dean played by Sophie Simnett (Poldark) who is part of Josh's past he has to hold on to.
Did I mention there are mutated animals also tearing up the landscape?
The show relies on flashbacks, fast cuts, and constant cultural references to move the comedy along quickly and with maximum impact but I wonder if future episodes will bring a little bit more of the depth needed to sustain Daybreak as a series. The costumes, prop and production design are great and have more detail than the average viewer might catch on first viewing. Co-creator Brad Peyton (Rampage) confirmed that the second and third episodes will be told through the point of view of Wesley and Angelica and hinted that Josh may not be the most reliable narrator.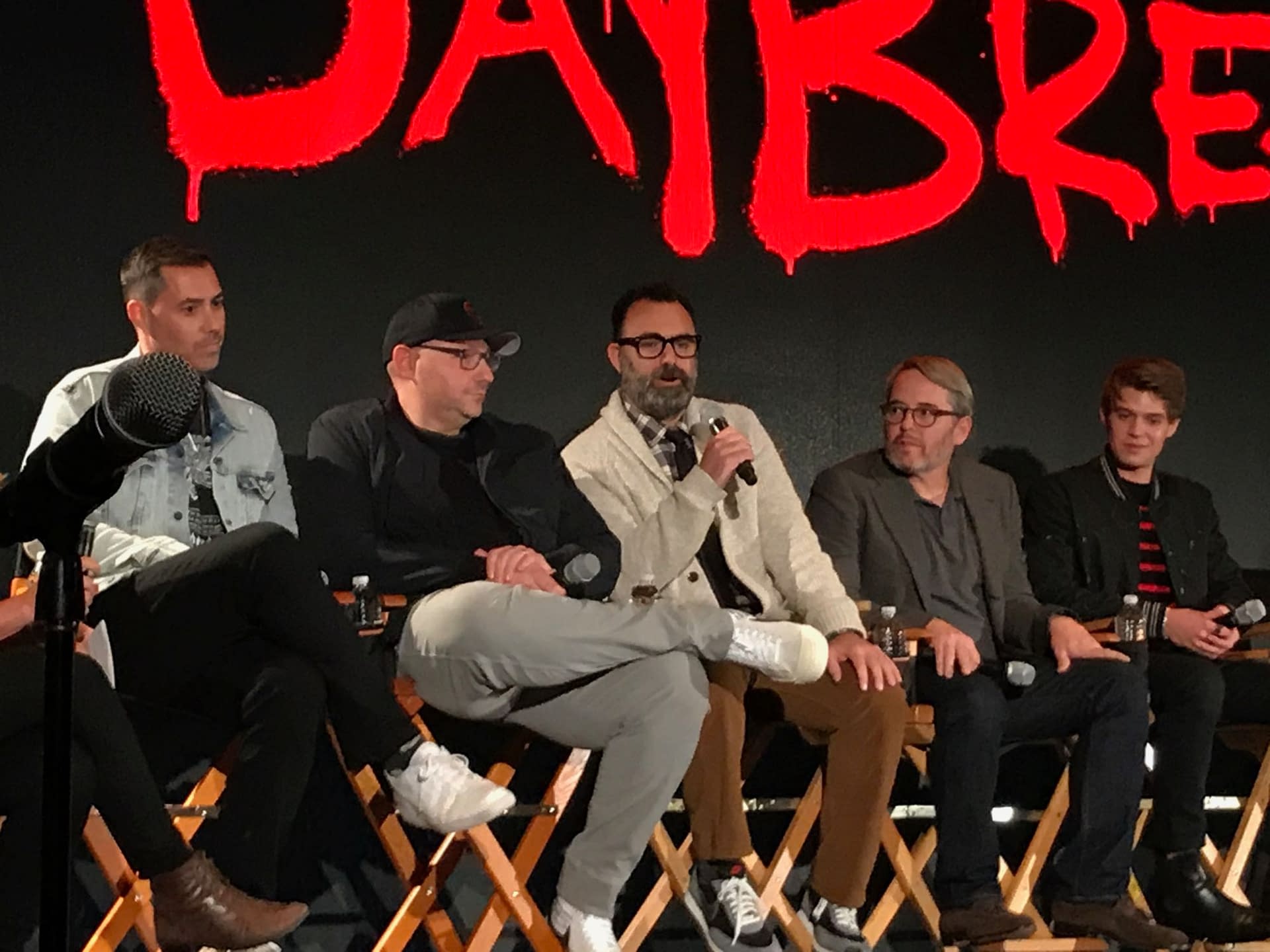 Teenagers rebuilding society alone is a fascinating idea and while they will most likely make the same mistakes that adults have in the past, I'm wondering if Josh's optimism is going to set the tone for the deeper emotion in the show? Peyton told the panel audience that this show was greenlit just a few weeks after the Parkland shooting:
"What we really took to this was- this is a generation that we feel really optimistic about….we looked at Emma Gonzales and we looked at David Hogg and we said these are inspirational figures. They are going to be ok. They are standing up and they are saying what's going on right now is not ok. We wanted our kids in this apocolypse to be facing the toughest circumstances possible. They face it with optimism, they face it with vigor. They are going to try and live their best lives, to try to make the world over again and they are going to try and make it better than we did."
Daybreak is dropping a full trailer this Monday October 7th and the season begins on October 24th.