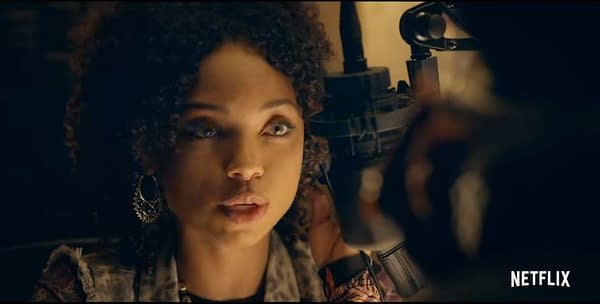 If you thought things were going to go back to "as is" at Winchester University, Netflix's first official trailer for Dear White People -Vol. 2 is here to set you straight. Created/executive produced by Justin Simien and set for a May 4th premiere, the new season finds Sam (Logan Browning) back in the booth and on the air; while ex Gabe (John Patrick Amedori) has begun filming a documentary called Am I Racist?. That and more will play out against the backdrop of a backlash against the black student unions, a racist stalker trolling Sam online and the ongoing controversy behind campus police violence.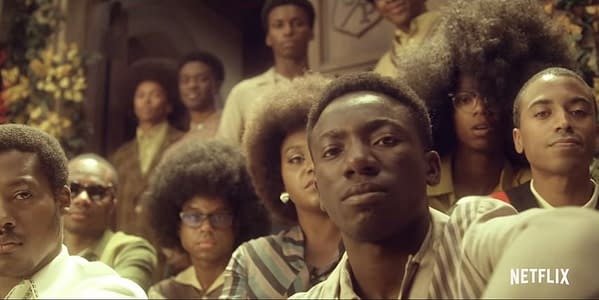 Dear White People – Vol. 2 also stars Brandon P. Bell, Antoinette Robertson, DeRon Horton, Ashley Blaine Featherson and Marque Richardson. Yvette Lee Bowser is series showrunner; with Simien, Stephanie Allain and Julia Lebedev executive producing.
In DEAR WHITE PEOPLE – VOL. 2, things are getting even more polarizing and divisive as the student population of the predominantly white (and fictional) Ivy League college stumbles while navigating through identity politics. At the center of it all is our radio host heroine Sam (Logan Browning), Winchester's unapologetic progressive voice. Her ideas continue to get challenged and pushed to the limit while her peers dive deep into their own struggles with sexual identity, social injustice, cultural labels, political correctness (or lack thereof) and activism in the millennial age — all of which makes us laugh and then ponder "Wait…am I racist?"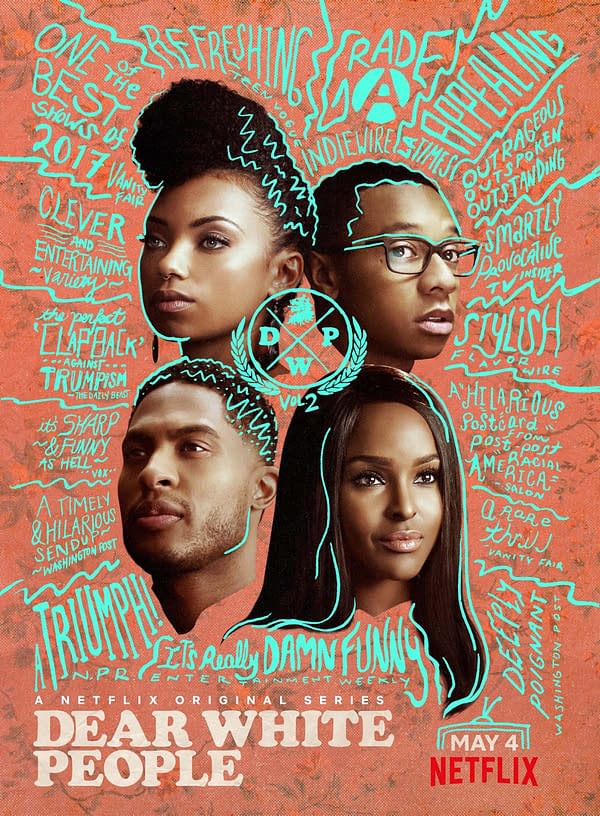 Speaking with Entertainment Weekly earlier this month, Simien discussed the season-long mystery behind the identity and motives of Sam's online stalker:
"There's a lot of secrets to uncover this season, in particular, who is coming after Sam. Everyone's got secrets this season — secrets from each other, secrets from themselves. There's lots of things that the characters don't know and have kind of repressed, and sort of going into those treasure troves is something a lot of the characters are doing."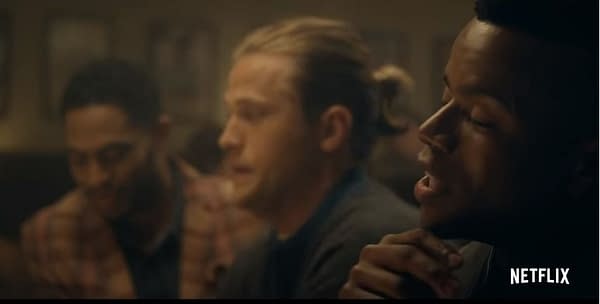 Enjoyed this article? Share it!