"Doctor Who" – A Celebration of Companion Bill Potts: "Letting Go of the Doctor is So, So Hard" [VIDEO]
We're stuck in a major Doctor Who drought this year. Series 12 won't premiere till next year because of the long development and production process. The BBC has been trying to keep the home fires burning by putting out videos of past seasons' highlights.
Let's raise a glass for Bill Potts, the 12th Doctor's final companion.
The official Doctor Who YouTube Channel released a 21-minute highlights video of Bill Potts' scene from Series 10. This was the 13th Doctor's final season, and both showrunner Steven Moffat and star Peter Capaldi's last as well.
After 5 seasons of increasingly continuity-heavy and even convoluted storylines, Moffat streamlined series 10 back to the basics: The Doctor and his companions. Gone were the long tail of the mystery of River Song, the mystery of Clara the Impossible Girl, the self-reflexive plots where the show threatened to eat its own tail.
Played with an easy charm by Pearl Mackie, Bill was not only the first LGBTQ female companion of colour on TV (Martha Jones was the first companion of colour). This sidestepped the tired trope of female companions falling in love with the Doctor and mooning over him. Moffat wanted to bring back the surrogate parent relationship the Doctor had with his companion that defined the show when it premiered back in 1963. Bill also afforded Moffat the opportunity to discuss themes of race and how the Doctor responded to it (spoiler: the Doctor punches racists). Moffat also used Bill to help normalize the presentation of LGBTQ characters in TV dramas.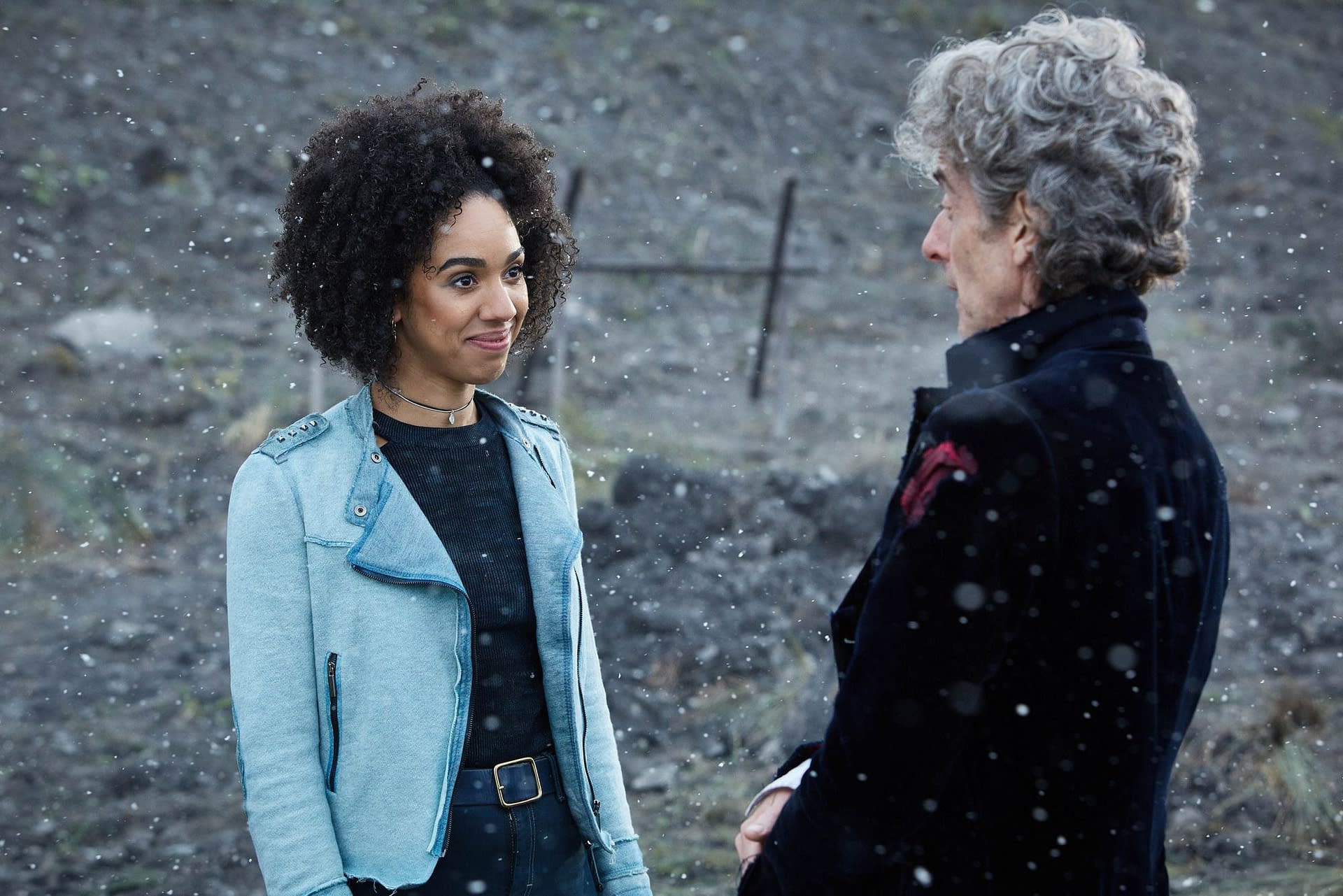 Bill was not written as an expression of "woke culture" or political correctness. She was simply a person with her own dreams and sense of humour. She was like another variation on the working class character that Rose Tyler embodied when Russell T. Davies brought back the show in 2005. She was a fun representation of a British 20something from the 2010s, dealing wth dating, flatmates, identity issues over being an orphan… and travelling with a Timelord.
Bill wasn't the only companion, of course. Nardole (Matt Lucas) rounded out the roster to recreate the two-companion dynamic that was actually common in the show's run. The First Doctor had Polly and Steven, and the 2nd Doctor had Victoria and Jamie. Series 10 was Moffat's version of that dynamic – and a fairly effective one.