Jodie Whittaker was a guest on tonight's Graham Norton Show on BBC 1, alongside Kevin Hart and Dwayne Johnson. And after a bit of Jumanji promo, we got to hear about a brush with a deadly spider when filming Doctor Who in South Africa.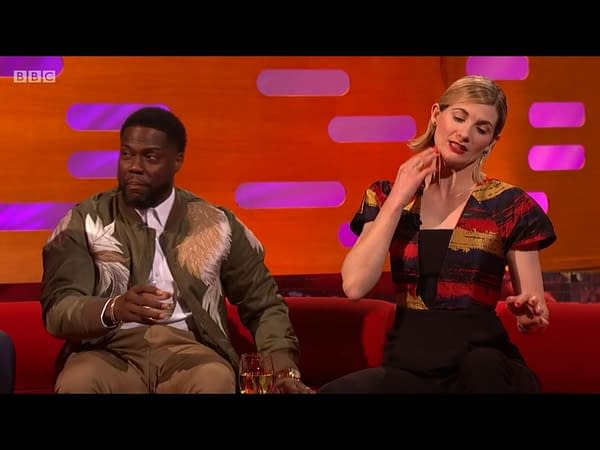 With Hart blaming her experience and the lackadaisical attitude towards deadly arachnids of the filming crew on too many white people on the set – something Doctor Who cast member in the audience, Mandip Gill, backed up.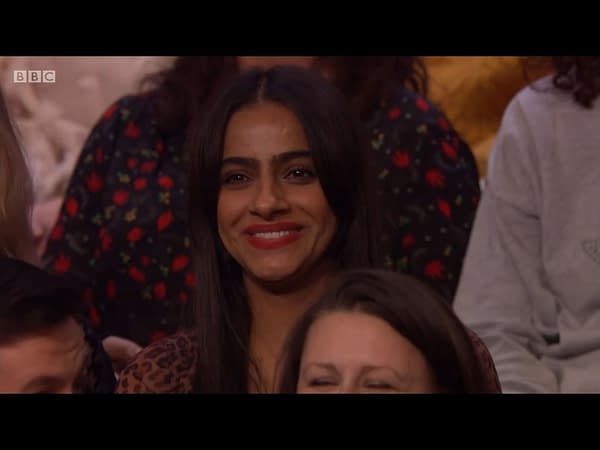 But we also got to see a clip of the new series with Stephen Fry bringing the Doctor and her companions to see an unconscious woman in a hospital bed.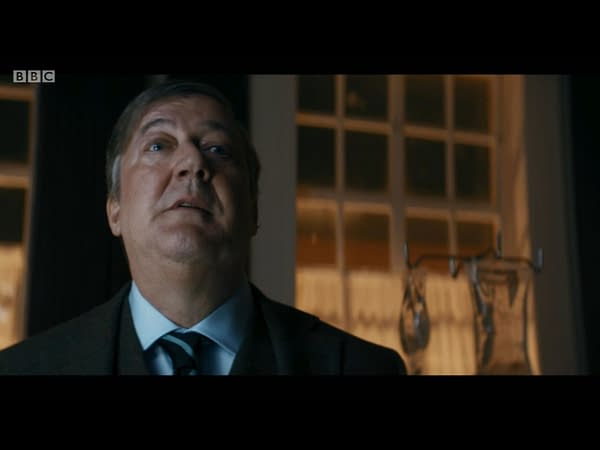 Held in some kind of facility, she is one of Stephen's agents – could that make him the equivalent of M? C? Head of British Secret Services?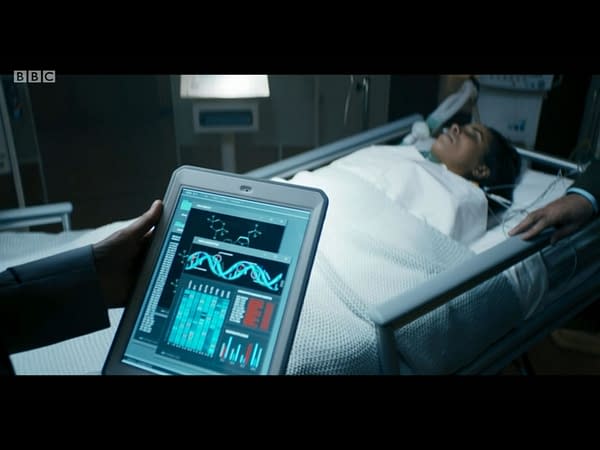 And that the Doctor had been brought in because she deals with the impossible.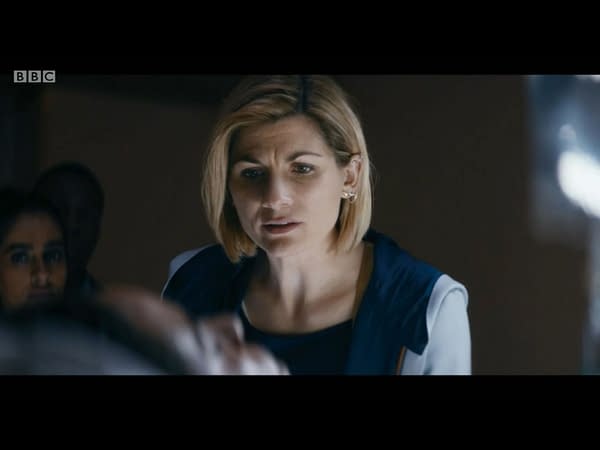 In this case, the woman's DNA has been rewritten, she is only human as a shell on the outside, there is nothing left on the inside to save.

And she decides that this technology beyond human capacity – something Stephen Fry's character was afraid the Doctor would say…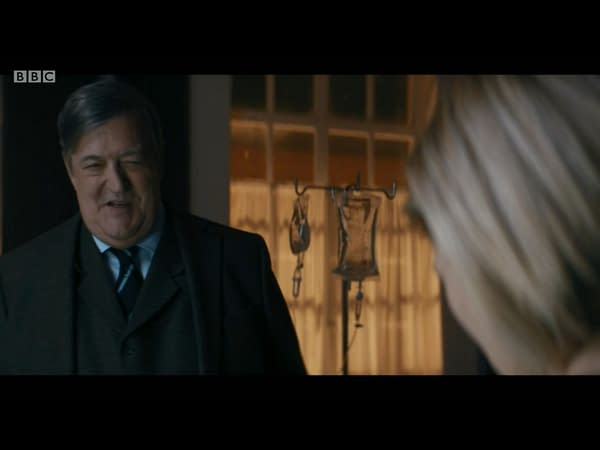 Doctor Who will air on New Year's Day on BBC1, the first part of a two-part story that will conclude on Sunday 5th of January, and then run every Sunday subsequently.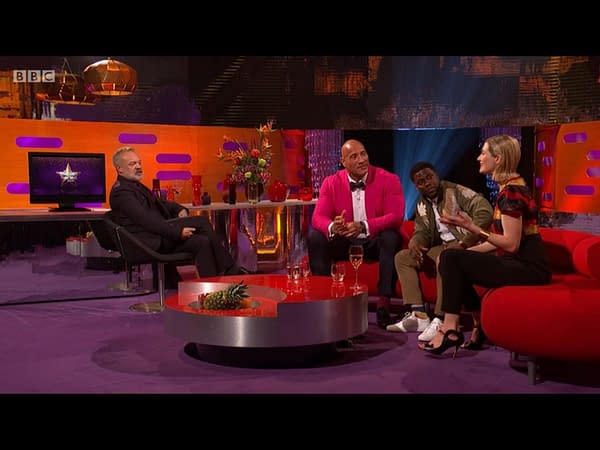 Enjoyed this article? Share it!