Doctor Who: Impenetrable "Ghost Light" Gets Incomplete Supercut
"Ghost Light" now has a half-hour supercut on the official Doctor Who YouTube Channel. It is probably the most mysterious, obtuse and impenetrable Doctor Who story ever. It was actually the last story filmed in Season 26, the final season of the old show and of course, Sylvester McCoy and Sophie Aldred's final season. It wasn't the final story of the season, though. That was "Survival", the one that featured the furries – I mean – the werecat aliens.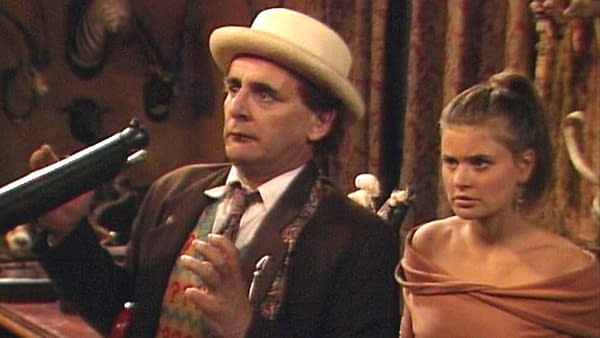 I've watched "Ghost Light" at least three times during my lifetime and for the life of me, I still can't quite figure out what it's about. Ostensibly, it seems to be about The Doctor and Ace going back to Victorian England to stop a megalomaniac from assassinating Queen Victoria and taking over the British Empire, but it takes a lot of detours. The script was apparently drastically cut down during preproduction and it ended up as a pacey 3 half-hour episodes instead of the usual four. It's largely a chamber piece and haunted house story as it was shot entirely in a studio set with The Doctor and Ace running around tricking the inhabitants and trying to foil their master's plot. It references Hammer Horror movies but in a postmodern, smart, Hard Science Fiction way – perhaps far too smart for its own good.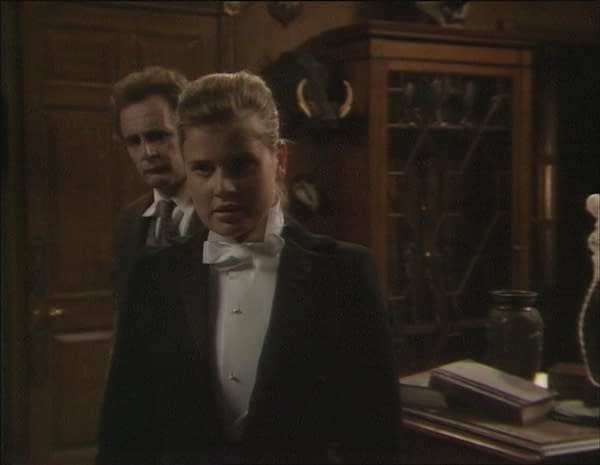 Doctor Who "Ghost Light": The Complicated Classic Story
Despite the story's inscrutability, there are plenty of enjoyable character moments between The Doctor and Ace. Once again, the 7th Doctor is at his most manipulative and duplicitous, bringing Ace to a haunted mansion in the late 1890s that she doesn't realize is the same house she burned down in the 1980s when she was 13 years old because she sensed an unfathomable evil in it. Despite Ace's resentment at the Doctor, the two of them still make one of the best double acts in the show's history as they run around foiling, twisting, and tricking the bad guys and preventing both the assassination of Queen Victoria and the destruction of the planet. "Ghost Light" holds a special place in the mythology of Season 26 not just because of its dense complexity, but also as a replacement for a rejected script, "Lungbarrow", which would have revealed The Doctor's family background on Gallifrey and some of his origin story. Writer Marc Platt would write "Lungbarrow" as a Virgin novel a few years later in the 1990s.
The problem with this supercut is it actually cuts off the story before it shows the ending. That induces a bad case of "abrupt interruptus" that's deeply frustrating. I guess the BBC has decided to tease fans horrible and force them to buy the boxset of Season 26, the most thematically and conceptually ambitious season of the show under story editor Andrew Cartmel and his unfinished Masterplan.