"Doctor Who" Series 12 Trailer – Love Is Coming For The Doctor [OPINION]
After months of writing about scraps of images and behind-the-scenes peeks, we finally have our first footage from Series 12 of Doctor Who. And my first impression is – LOVE. Throughout the trailer, love is radiating out from the screen. The Doctor's (Jodie Whittaker) love for her role as protector of the universe and for her companions shines from her face. Yaz (Mandip Gill), Graham (Bradley Walsh), and Ryan's (Tosin Cole) loving support of the Doctor is reflected back at her in the form of unwavering trust and support. And finally, my love for this Doctor, embracing the caring, funny, quirky, curious, and fiercely protective Doctor she has chosen to be. This first Series 12 Doctor Who trailer celebrates all of the reasons to love this Doctor as she is, giving no quarter to critics.
Approximately 1 minute of spoilers ahead.
By all appearances, Series 12 is going to be one hell of a season. BBC has already announced that Stephen Fry, Sir Lenny Henry CBE, Goran Višnjić, Robert Glenister, and old monsters the Judoon would be guest starring this season. And, with the exception of Glenister, all of them appeared in the trailer. Unexpectedly rearing their ugly heads were a Cyberman and what appears to be a Racnoss. When show-runner Chris Chibnall says he will include Classic Who monsters, he goes all in.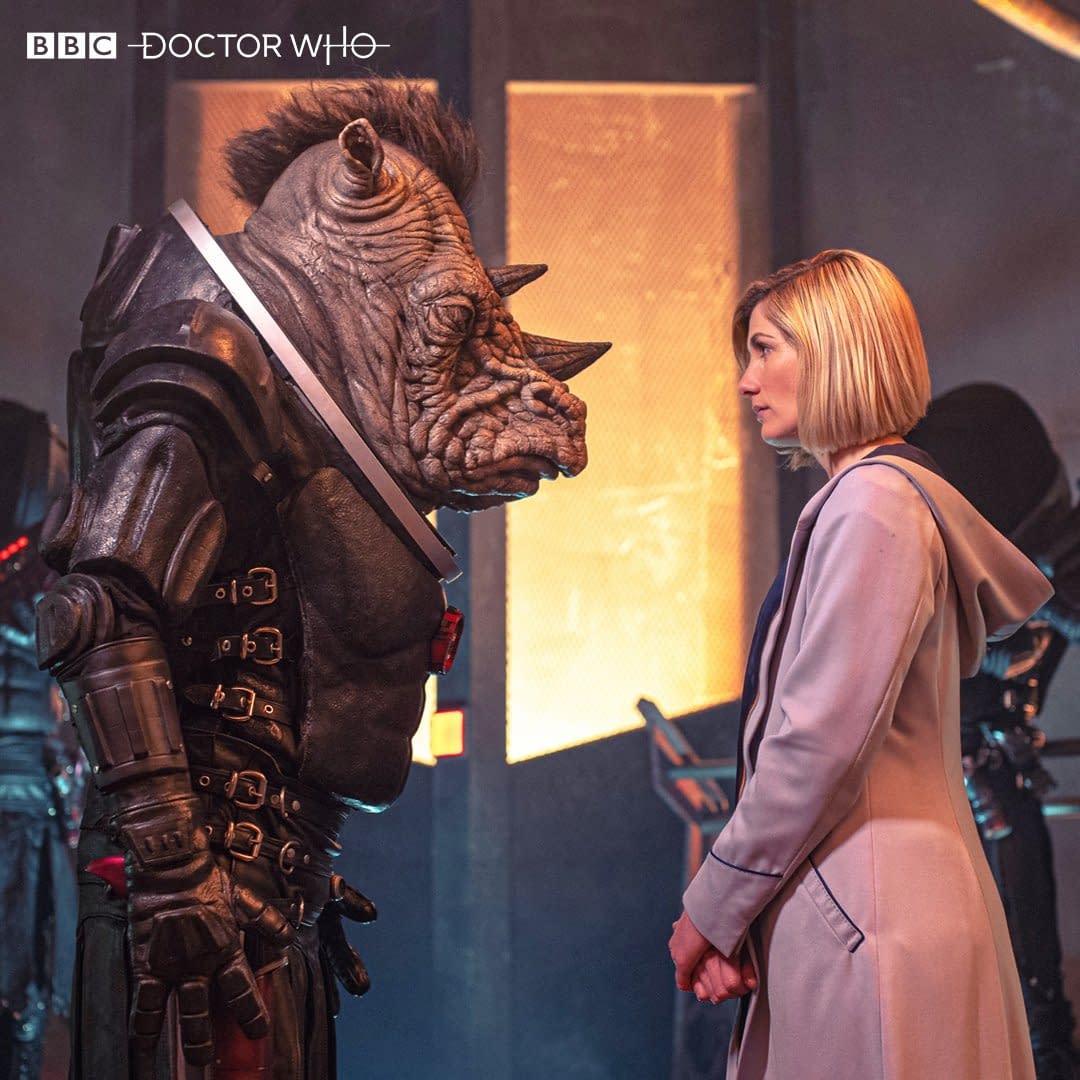 Three cheers for a variety of settings! In just one minute of footage, three different Earth time periods can be spotted. Additionally, a handful of scenes look like they could be occurring off-planet. In Series 11, the "fam" spent a lot of time on Earth, both current day and in other time periods. It is nice to see them branch out a bit now that they are an established team.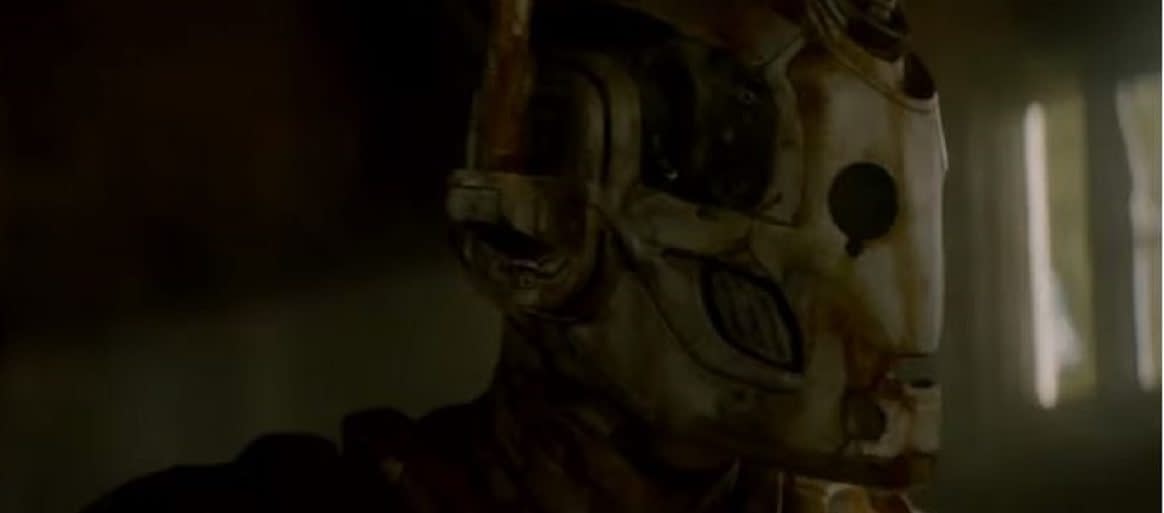 The bottom line is, this teaser-trailer is awesome. It gets to the heart of who this Doctor is and why she is fighting. You see the quirky, funny, silly side of science fiction right alongside the drama and philosophical questions. And there is action, so much action. A season's worth of action. And I can't wait.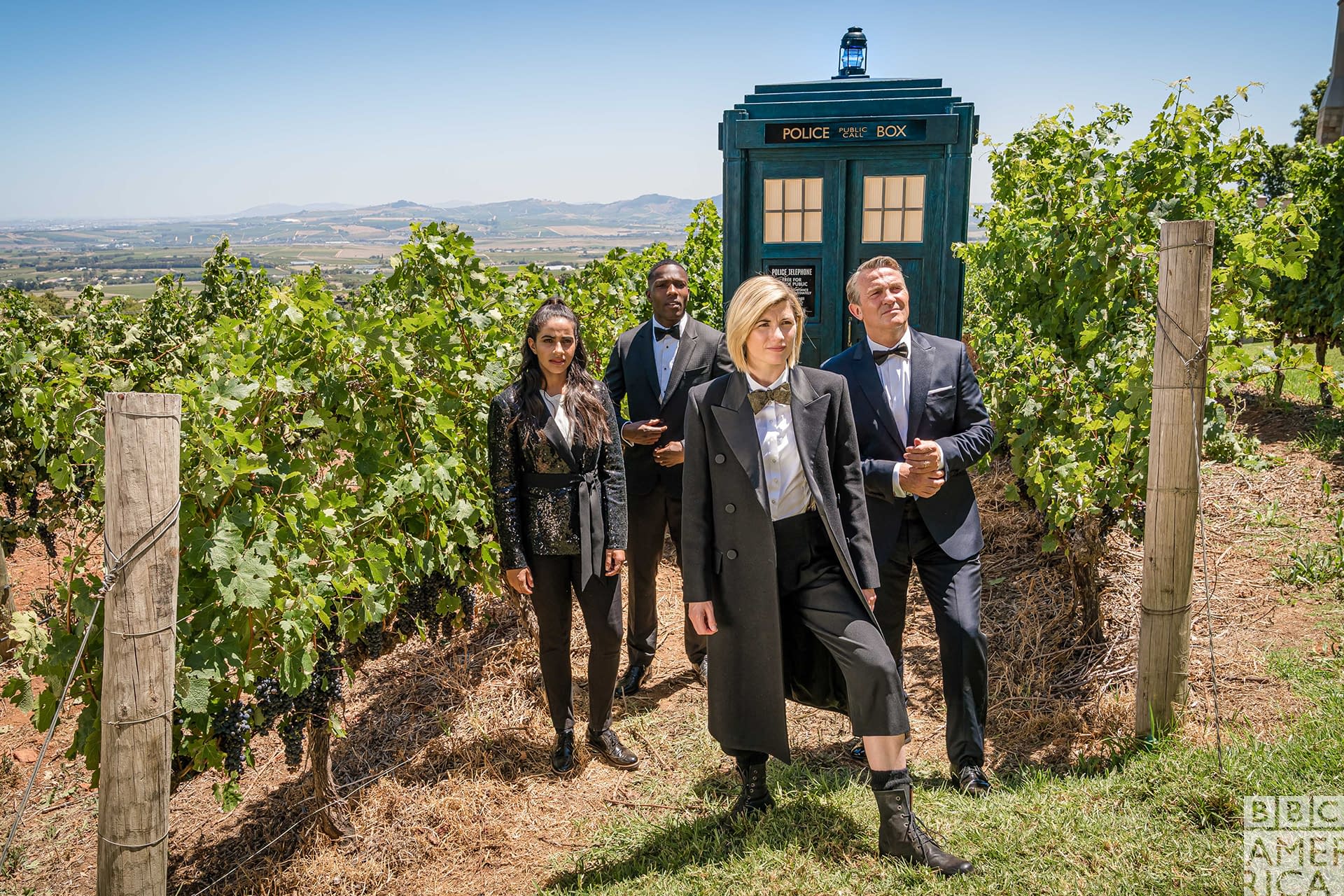 Notable Squee Moments:
A Cyberman is breaking into the TARDIS!
Yaz in period dress!
The Doctor looking fab in a tuxedo!
A plane crash!
Graham saying they are family!
Vichy France!
More Doctor Who Series 12 scoop to come tonight during Strictly Come Dancing in the UK, 7pm GMT, 2PM EST.